Last updated on May 17th, 2012 at 07:52 am
Now that Kate Middleton, future Princess Catherine, and Prince William have exchanged vows at their fabulously royal wedding, what's next for the world's favorite couple? (Twins, I hope!)
Or, more importantly, what's next for the 2 billion of us who waited for this fairy-tale wedding and hung on to every moment of its broadcast? What do we have to look forward to next?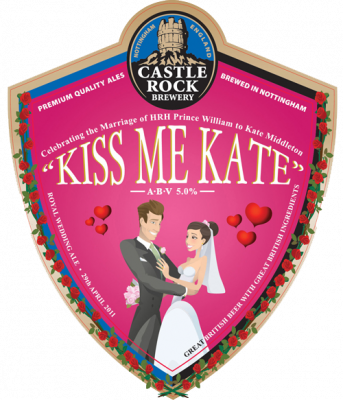 Photo: Castle Rock Brewery released this brew just in time to cure a royal wedding hangover.
You can view all the British Monarchy's wedding flickr stream here.
A video by T-Moblie from their Life's for Sharing campaign
What comes after you slim down to a 23-inch waist, marry your prince charming and become the most stunning bride in front of 1/3 of the world?
For Kate Middleton, and the rest of us, we are entering the phase I call the royal wedding hangover.
The headache after the party.
The temporary paralysis that can only be cured by a couch and greasy take-out.
The proverbial low that follows life's highest highs. The sophomore slump.
The moment we return from a vacation that forever changed our worldly perspective to realize we are stuck in a gray cubicle for the rest of our lives.
One moment we are on top of the world …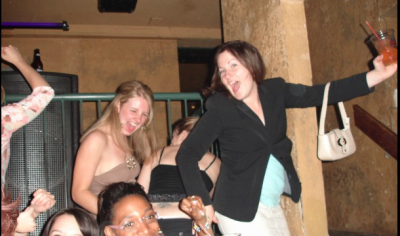 Me dancing on a stage celebrating a big dream come true.
… and it's intoxicating.
Before you know it, the dream ends. It's 3 a.m. And the Mac'n'Cheese pizza begins to postpone the inevitable reality that's hours away. Come Monday, it's back to real life–or being a housewife for Kate Middleton.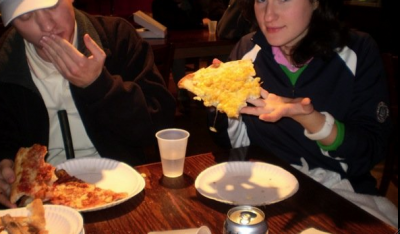 I'm drunk and so is the photographer who cut my face out.
The bigger the dream achieved, the harder the royal wedding hangover.
Granted we all didn't embark on a royal wedding this weekend, but we have something in our lives that qualifies as a pinnacle of achievement.
Finishing school. Having children. Falling in love. Getting a promotion. Finding a job. Moving to a new city. Completing a book.
After we invest so much of our lives into going after our biggest dreams, how long do we savor it? How long does the "high" last?
One of my favorite authors, Anne Lamott explains it like this:
I'd been wanting to be a successful author my whole life. But when I finally did it, I was like a greyhound catching the mechanical rabbit she'd been chasing all her life — metal, wrapped up in cloth. It wasn't alive; it had no spirit. It was fake. Fake doesn't feed anything. Only spirit feeds spirit, in the same way only your own blood type can sustain you. It had nothing that could slake the lifelong thirst I had for a little immediacy, and connection.
That said, I offer a Vevue Cliquot mimosa relief equivalent in this quote from another favorite author, Julia Cameron:
We have successfully accomplished our dream and now that dream, so long our companion, must give way to different dreams. There is excitement and loss in this eventuality. My dignity requires that I face both feelings, that I accept the "win" of a project brought to fruition and the loss of a long-cherished goal.
So Kate Middleton, Prince William, as you go on to lead a "normal life," I wish you both the best happily ever after and shortest royal wedding hangover.
As for you and me, how do we deal with a royal dream hangover sans the perks of being royalty?
TGIM,
Katie

Enjoy this special 8WomenDream Guest Contributor story submitted by new and experienced big dreamers throughout the world, edited and published to capture a dream perspective from different points-of-view. Do you have a personal dream story to share with 8WomenDream readers? Click here to learn how to submit dream big articles for consideration.
Note: Articles by Guest Post Contributors may contain affiliate links and 8WD will be compensated if you make a purchase after clicking on an affiliate link.