Last updated on March 25th, 2023 at 02:26 pm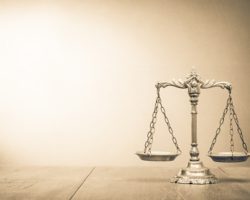 By accessing the 8WomenDream website, you are agreeing to be bound by the 8WomenDream.com Terms and Conditions and that you have read and understood the 8omenDream Privacy Policy offered below.
You also are agreeing to be bound by all applicable laws and regulations, and agree that you are responsible for compliance with any applicable laws. If you do not agree with any of the Terms and Conditions listed on this page or you do not like the 8WomenDream Privacy Policy, you are prohibited from using or accessing the 8WomenDream website.
The materials, images, and content contained in the 8WomenDream.com website are protected by applicable copyright and trademark law.
Terms and Conditions
All data and information provided on this site are for informational and entertainment purposes only.
8WomenDream.com makes no representations as to accuracy, completeness, recentness, suitability, humorlessness or validity of any information on this site and will not be liable for any errors, omissions, pregnancies, burned dinners, delays in this information or any losses, injuries, divorces or damages arising from its display or use.
All information is provided on an as-is basis.
This is an entertainment website written by guest contributors which change from week-to-week.
The opinions expressed on the 8WomenDream website represent each individual contributor's opinion, who is posting an article as a third-party contributor, and their opinions are not the overall views and opinions of 8WomenDream or other 8WomenDream contributors as a whole.
If you find something in error, or a problem with an individual contributor, please email pr(at)8womendream(dot)com.
In addition, any thoughts and opinions offered on the 8WD website may change from time-to-time. 8WomenDream and its contributors consider this a necessary consequence of being a creative artist. This website is intended to provide a semi-permanent point in time snapshot of the lives of the 8WD contributors as they chase (or live) their big dream, and as such any thoughts and opinions expressed within an article may not be the same—nor even similar—to those they may hold today.
For questions about this website, please contact pr(at)8WomenDream(dot)com or Visit the 8WomenDream Contact Page Here.
Advertising and Affiliates
The 8WD website may accept forms of cash advertising, sponsorship, paid insertions, or other forms of compensation from time to time.
This website abides by word-of-mouth marketing standards. 8WomenDream and its contributors believe in honesty of relationship, opinion, and identity. If at any time now or in the future, any compensation may be received which may influence the advertising content, topics, or posts made on this website will be clearly identified as paid or sponsored content at the bottom of each article page with the contributor's bio. 8WomenDream is also a participant in the Amazon Services LLC Associates Program, an affiliate advertising program designed to provide a means for 8WomenDream.com to earn fees by linking to Amazon.com and affiliated sites. 8WomenDream content contributors also have affiliate relationships of their own that they may place in their content from companies such as Art.com, Amazon, Adobe, and company-specific relationships.
8WomenDream likes readers and genuinely does not wish to anger them by not disclosing advertising relationships, but this site accepts advertising from companies that benefit 8WD readers.
8WomenDream.com Use License
Permission is granted to temporarily download one copy of any pdf materials provided on the 8WomenDream website for personal, non-commercial transitory viewing only. This is the grant of a license, not a transfer of title, and under this license, you may not:
• modify or copy any of the materials, images, or content provided on the 8WomenDream website;
• use the materials, images, or content for any commercial purpose or to be added to another website, forum, blog, or social media website;
• remove any copyright or other proprietary notations from the materials, images, or content;
• or transfer the materials, images, or content to another person or "mirror" the materials, images or content on any other server or website.
This Use License shall automatically terminate if you violate any of these restrictions and may be terminated by 8WomenDream at any time. Upon terminating your viewing of these materials, images, or content or upon the termination of this Use License, you must destroy any downloaded materials, images or content in your possession, whether in electronic or printed format.
———-
Privacy Policy
The 8WomenDream is based out of Santa Rosa, CA. 8WomenDream can be reached via e-mail by visiting the 8WomenDream Contact Page here.
Regarding Child Privacy
If you are under the age of 18, please do not use or access 8WomenDream.com. It is not the intention of 8WoemnDream to collect or use personal information from anyone under 18 years of age, and 8WomenDream will not knowingly do so. If 8WomenDream.com is made aware that 8WomenDream.com has collected any personal information from children under the age of 18 and is asked to delete such information from the 8WomenDream.com system, 8WD will promptly do so.
In Case of Registration
For each visitor to the 8WomenDream.com web pages, the hosting company web server automatically recognizes information regarding the domain or e-mail address.  8WomenDream.com only collects information the user volunteers, such as survey/poll information and/or site registrations. The information 8WD collects is the contact name and email address.
8WomenDream.com does not use this information to contact anyone in any way unless you further specifically sign up to receive a newsletter or site updates from 8WomenDream and grant permission through an opt-in procedure. 8WomenDream only requires comment registration for commenting on articles in order to avoid spam in the comments section of the 8WomenDream website. 8WD does not share or sell comment registration information.
With Respect to Cookies
8WomenDream.com uses cookies to record user-specific information regarding what pages users access or visit to better understand what pages visitors like more than others and to adjust 8WD content accordingly. You can disable cookies; check your browser's help section to find out how to do this in your browser options.
With respect to Ad Servers
In an attempt to bring visitors offers that may be of interest, 8WD or the content creators who submit articles to 8WD have relationships with other companies that 8WomenDream.com allows to place ads on 8WD web pages. As a result of a visit to the 8WomenDream.com site, ad server companies may collect information such as your domain type, your IP address, and click-stream information. This information is used to avoid spam clicking on advertising. 8WomenDream participates in the Amazon Services LLC Associates Program, the Share-A-Sale Program, Dreamhost, Art.com, Adobe, and Google Adsense affiliate advertising programs designed to provide a means for 8WomenDream.com to earn fees by linking to Amazon.com and the advertiser's affiliate websites. For a complete list of the 8WomenDream advertisers, visit the 8WomenDream.com Advertising Terms Page here.
As a website that partners with advertising companies and affiliate networks to display ads and affiliate links on the 8WomenDream.com website to collect data in the ad-serving process, the ads and affiliate links may contain cookies and/or web beacons. These cookies and/or web beacons are collected by companies and/or advertising networks, and 8WomenDream.com does not have access to this information. If you have any questions about the information collected by these advertisers, please check their websites for their respective privacy policies.
Occasionally, 8WomenDream.com may use customer information for new, unanticipated uses not previously disclosed in this Terms and Conditions and Privacy Notice page here. If the 8WomenDream.com information practices change at some time in the future 8WomenDream will post the policy changes to the 8WomenDream.com website on this page to notify visitors of these changes and provide you with the ability to opt out of these new uses.
If you are concerned about how your information is used, you should check back to this page periodically. Customers may prevent their information from being used for purposes other than those for which it was originally collected by e-mailing us at the above address.
Upon request, 8WomenDream.com will provide site visitors with access to a description of information the 8WomenDream website maintains about visitors, commenters and email registrations.
Upon request, 8WomenDream.com offers visitors no ability to have factual inaccuracies corrected in information that is maintained on 8WomenDream.com about them.
With Respect to External Non-Affiliate Links
The 8WomenDream.com website contains links to other websites, especially guest contributor websites if they have one. 8WomenDream.com is not responsible for the privacy practices of other websites. As a citizen of the Internet, 8WomenDream strongly encourages you to read the privacy policy (or privacy statement) and Terms of Service Agreement (or terms) of every website you visit, as the 8WomenDream.com privacy policy and the terms of service apply solely to the 8WomenDream.com website.
The inclusion of any external link on the 8WomenDream website does not imply endorsement by 8WomenDream.com or the guest contributors to the 8WomenDream.com website. Use of any such linked website is at the user's own risk.
With Respect to Security
8WomenDream.com has appropriate security measures in place at the 8WD hosting company and email service provider physical facilities to protect against the loss, misuse or alteration of information that 8WomenDream.com has collected from visitors and registrations at 8WomenDream.com.
If you feel that the 8WomenDream.com website is not following its stated information policy, you may contact The DMA's Committee on Ethical Business Practices at mgoldberger@the-dma.org.
If you Subscribe to the 8WomenDream Email Newsletters
You will be required to provide a valid email address and any other information relevant to receiving the newsletters. 8WomenDream.com will require a double verification when you first sign up for the 8WD monthly newsletter, which means you will receive an email asking you to verify your sign-up. The 8WomenDream newsletter service is through MailChimp where you have the option to unsubscribe at any time. You can also unsubscribe by emailing pr(at)8womendream(dot)com. Please allow 48 hours.
8WomenDream does not share the newsletter email list.
8WomenDream, from time to time, may offer an online poll to ask 8WD visitors and 8WD newsletter recipients for opinions on various issues and/or other marketing information. Occasionally, 8WD may request demographic information (like country, age, or gender) when you answer an 8WD poll. 8WomenDream polls are completely voluntary.
From time to time, 8WomenDream may offer sweepstakes, contests, and giveaways. 8WD generally asks participants for their email address so they can be notified if they win. In some situations, 8WD may need additional information as part of the entry process or upon request of the company sponsoring the event. All sweepstakes, contests, and giveaways are voluntary.
Please read the rules for each sweepstake, contest, and giveaway that you choose to participate in. Some giveaways and contests are offered exclusively to guest content contributors' readers on 8WomeDream–please refer to the individual guest contributor's article for the rules.
European Privacy Rights
For European Residents Only. Except as otherwise provided for by applicable laws and regulations relating to our regulatory functions, you have rights under the GDPR concerning your personal information in certain circumstances.
Request access to your personal information. You may have the right to request access to any personal information 8WomenDream.com holds about you as well as related information, including the purposes for processing the personal information, the recipients or categories of recipients with whom the personal information has been shared, where possible, the period for which the personal information will be stored, the source of the personal information, and the existence of any automated decision making.
Request correction of your personal information. You may have the right to obtain without undue delay the rectification of any inaccurate personal information we hold about you.
Request the erasure of your personal information. You may have the right to request that personal information held about you be deleted.
Request restriction of processing your personal information. You may have the right to prevent or restrict the processing of your personal information.
Request transfer of your personal information. You may have the right to request the transfer of personal information directly to a third party where this is technically feasible.
Where you believe that 8WomenDream.com has not complied with the obligation under this Privacy Policy or European data protection law, you have the right to make a complaint to an EU Data Protection Authority, such as the UK Information Commissioner's Office.
If you wish to exercise your European data subject rights, you have the following options:
Contact Information Commissioner's Office at:
casework@ico.org.uk
Telephone: 0303 123 1113
Textphone: 01625 545860
Information Commissioner's Office
Wycliffe House Water Lane
Wilmslow
Cheshire
SK9 5AF
Thank you for visiting 8WomenDream.
———-
Disclaimer
All information on the 8WomenDream.com website and in 8WomenDream email newsletters is provided for general information and entertainment purposes only. Nothing on the 8WomenDream.com website or in an 8WomenDream email constitutes medical, legal, financial, or other professional advice on any subject matter. Any claim relating to the 8WomenDream website shall be governed by the laws of the State of California, USA (including California's anti-SLAPP statute #CCP § 425.16) without regard to its conflict of law provisions.
This page was last updated: January 2023