Last updated on September 30th, 2023 at 11:03 am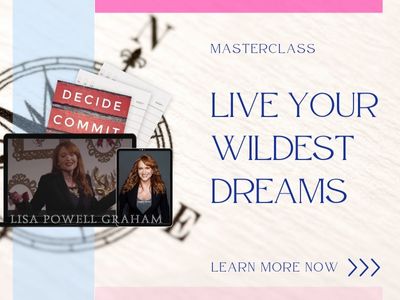 Is it really possible to have a new perspective on your dream life and a new vision for your future?
In the pursuit of manifesting our wildest dream life, we often seek guidance, strategies, and techniques to propel us toward our goals. While the journey to manifesting your dream life is deeply personal and unique to each individual, there are coaching strategies, paradigm shifts, and mindsets that can significantly enhance your ability to turn dreams into reality.
In my masterclass, participants explore these concepts and are introduced to guided meditations and visualizations as powerful tools to activate inspired action on their path to realizing their dreams.
Here are 5 Strategies I teach to Live Your Wildest Dreams
1. Coaching Strategies for Success
Coaching strategies are essential in navigating the complexities of life and achieving your dream life. Effective coaching involves setting clear goals, developing actionable plans, and providing ongoing support and accountability. Here are some key strategies to consider:
2. Paradigm Shifts and Empowering Mindsets
Paradigm shifts and empowering mindsets are fundamental to achieving lasting transformation in your life. These shifts in perception and belief can help you overcome obstacles and propel you toward your dream life:
3. Guided Meditations and Visualizations
Guided meditations and visualizations are potent tools to align your subconscious mind with your dreams and goals. These techniques help you tap into your inner resources and create a mental blueprint for your dream life:
4. Tips and Secrets for Activating Inspired Action
Turning your dreams into reality requires inspired action. Here are some tips and secrets to help you activate inspired action:
Manifesting your wildest dream life is a journey that requires dedication, belief in yourself, and a willingness to adopt empowering mindsets and coaching strategies. Guided meditations and visualizations can further amplify your efforts by aligning your subconscious with your goals. Remember that your dream life is within reach, and with the right mindset and action plan, you can turn your dreams into reality.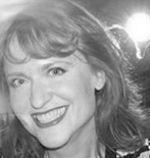 Lisa P. Graham is an inspirational writer, life coach, TED motivational speaker, and globe-trotter whose passion is to help others to find happiness and meaning in their daily lives. A political activist at heart, Lisa would like to empower more women to run for political office as a way to create positive change in the world. You can find her on her website or watch her TEDx speech on YouTube.
Note: Articles by Lisa may contain affiliate links and may be compensated if you make a purchase after clicking on an affiliate link.