We share big dream stories
Here at 8 Women Dream, we want you to believe that you have the power to achieve your dreams. It is our sincerest wish — through the sharing of our personal experiences — that we inspire you to pursue your big dream.
Even if you are sick, overweight, over age 55, under age 21, married, divorced, rich, without a high school diploma, unemployed, or striving to make your next meal–you can dream big–because many dreamers begin their journey while life is kicking them in the teeth. Each 8WD article contributor typically shares a new dream story once a week for a year while others contribute short series pieces and some have simply shared one individual story.  Other contributors have offered their dream encouragement for years with no end in sight!
We are always looking for new dream stories!
Would you like to share your big dream story with the world?  Contact us at pr(at)8womendream(dot)com if you would like to share one dream story or a dream story series. Please check our submission guidelines PRIOR to contacting 8WD.
For the 8WomenDream Media Kit, CLICK HERE.

The Founder of 8 Women Dream

Catherine Hughes is the founder and director of 8 Women Dream. Catherine created 8 Women Dream as a place for women to receive online encouragement to go after their big dreams. She regularly invites contributors who have completed big dreams to share their inspirational stories and advice.
With a background in online marketing, blogging, and spearheading successful websites, Catherine has a vast amount of experience publishing on the Internet. During the financial collapse of 2007, she decided to use her background to launch this guiding-light web resource for women who needed encouragement during those dark economic times.
If there was ever a time for women to have faith in their ability to make great change happen in their lives, it's now! Catherine can be contacted directly by emailing Catherine(at)8womenDream(dot)com. For more about Catherine Hughes, click here.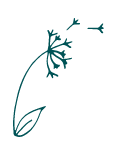 Series Dream Contributors

Heather Montgomery is a fitness writer, triathlete, and blogger who is devoted to sharing what she has learned about becoming a triathlete after age 40. She uses her Metabolic Training Certification to help women struggling to get fit in mid-life. She lives and trains in Santa Rosa, California, the new home of the Ironman. You can find her biking the So Co wine trails. For more about Heather Montgomery, click here.


Iman Woods is an American artist who specializes in pin-up photography. Through a unique and therapeutic process, she's spent over a decade in perfecting, Iman helps women undo the damage from a negative self-image and unrealistic beauty industry expectations. She helps women embrace their own style of beauty. You can find her on her website, Iman Woods. For more about Iman Woods, click here.


Karen Alaniz is a writer, published author and a home renovation expert now that she's remodeled an old farmhouse on her own. She strives to help women who are scared it may be too late to start over after a certain age and she encourages empty-nest women to invent a new, prosperous and full life–just like she has done. You can find her on Facebook at karenfisheralaniz. For more about Karen Alaniz, click here.


Kelly Swanson is an award-winning storyteller, motivational speaker, published author and TV personality who is passionate about helping women harness the power of their stories to connect, influence, and get the results they dream of accomplishing. Laughing the whole way, Kelly teaches women how to master the art of connection through the power of strategic storytelling. You can find her on The Fashion Hero show airing Fall of 2017 on Amazon Prime. For more about Kelly Swanson, click here.


Lisa Graham is an inspirational writer, life coach, motivational speaker, and globe-trotter whose passion is to help others to find happiness and meaning their daily lives. A political activist at heart, Lisa would like to empower more women to run for political office as a way to create positive change in the world. You can find her on the Madam President Project. For more about Lisa Graham, click here.


Natasha von Geldern is a travel writer, editor, and blogger who is passionate about making the pages of the atlas real by traveling the world. Her big dream, apart from travel blogging world domination, is to launch a travel guide. She is a contributor to Travel Wire Asia, Wild Junket Magazine, and Travelbite to name a few. You can find her on World Wandering Kiwi. To read more about Natasha, click here.


Sue Levy is the founder of the South African Just Pursue It website and the Inspirational Women Initiative. She's a motivational writer and media designer, who is obsessed with everything inspirational with a hint of geek. She thrives on teaching women how to be brave and take a big chance in their lives to improve their current situation. Not being afraid to travel or move away from your hometown is something Sue is passionate about sharing. To read more about Sue, click here.

• Andrea Teggart reveals how we can all live a more positive life by simply remembering to be thankful for what we already have.
• Danelle Jacobs gets real on having an equestrian dream while having a career and children underfoot.
• Dawnda Schaefer wonders if it's possible for a woman to be a  successful published horror writer.
• Jayne Speich contributes her thoughts on women's relationship to money, how to live a sustainable life and change the way women use money in their lives.
• Katie Eigel discusses her search for the perfect place to settle down to start a new life and a new career.
• Kim Aikawa pushes herself to overcome her fear of flying in order to travel after both her daughters have moved out on their own.
• Laurie Allen ponders pushing the envelope of what is acceptable behavior for women that keep women trapped in their own box.
• Maria Vieages exposes the realities of being a female chef — the hardships and the joys, as well as what it is like to cook for the general public.
• Rayne Wolfe delves into the world of memoir writing and publishing her first book on a subject rarely discussed: toxic family relationships.
• Remy Gervais relates what it's like to be a female photographer and make or not make a living from taking photos.
• Shellie Croft shares her truth that the American Dream of owning a home and having a loving family is still very much alive and thriving.
• Toni Schram reveals what it's like to write a screenplay and get it submitted in Hollywood.
• Veronica Jacobsen shows what it's like to search for a significant other after a "certain age."
• Wendy Brayton paints canvases from the beauty she finds exploring the world and shares her life as a plein air painter.

**Disclaimer: Some of the links and images on the 8 Women Dream site are affiliate links which mean 8WD could make a small commission from any sales to help pay for web hosting. Often, affiliates present 8WD visitors with special offers at discounted rates. We appreciate your continued support of our quest to inspire women to take a chance on their big dream.