Last updated on September 22nd, 2021 at 04:12 pm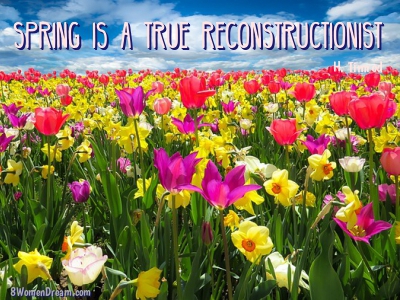 It's Spring Equinox in Northern Hemisphere! If there ever was a day to think about launching your big dream, then today would be the day.
An equinox is commonly regarded as the instant of time when the plane (extended indefinitely in all directions) of Earth's equator passes through the center of the Sun.
This celestial event occurs twice each year and it is the moment at which the center of the visible Sun is directly above the Equator. In the northern hemisphere, the equinox in March is called the Vernal or Spring Equinox; the September equinox is called the Autumnal or Fall Equinox. (Source: Wikipedia)
There are two times of the year when the Mother Earth's axis is tilted neither into or away from the sun, culminating in roughly an equal amount of daylight and darkness at all latitudes.
Today is one of the magical equinox days.
The word equinox means balance and I challenge you to use this day to initiate more balance in your dream life.
Start a gratitude journal. Get some fresh air. Promise yourself that you will be more kind to yourself from this day forward. Get more rest. Play. Laugh.  Let things go. Do something just for you before you go to sleep tonight.

Human Right's Day follows the equinox
Each year on March 21st, the day after the Northern Hemisphere experiences its spring equinox, South Africa recognizes Human Rights Day–a day where we remember and celebrate the freedom of all South Africans. This year's theme is "The Year of Indigenous Languages: Promoting and Deepening a Human Rights Culture"–a chance for all South Africans to participate in the 2019 Human Rights Dialogue drawing attention to the critical importance of indigenous languages; and the urgent need to preserve, revitalize and promote indigenous languages. (Source: www.gov.za)
Human Rights Day offers South Africans the opportunity to remember and be inspired by the people who brought about changes we live with today.
It's another day to be thankful. It's a day to enjoy family and friends. It's a day to be reminded that there are still so many women to inspire, gifts to share and work to be done. It's a day to practice self-compassion and remember that you are human and deserving of your own love and respect.
Be grateful for today and look forward to tomorrow.
Be thankful that today the equinox provides you with a reminder that you have yet another opportunity to start on your big dream journey. So get to it!
Sue Faith Levy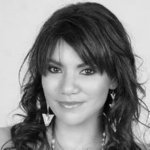 Sue Levy is the founder of the South African Just Pursue It Blog and Inspirational Women Initiative. She's a motivational writer and media designer, who is obsessed with everything inspirational with a hint of geek. She thrives on teaching women how to be brave and take big chances on themselves. You can find Sue on her Twitter page @Sue_Levy.
Note: Articles by Sue may contain affiliate links and may be compensated if you make a purchase after clicking on an affiliate link.