Last updated on September 30th, 2023 at 11:33 am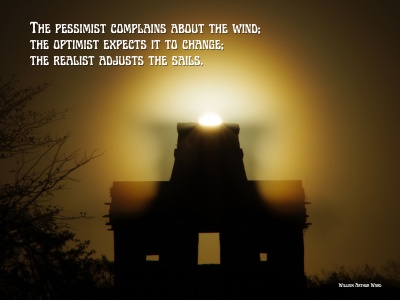 As the Earth orbits around the sun, it marks various celestial events that have profound significance in our lives. One of these events is the equinox, which occurs twice a year – once in the spring (vernal equinox) and once in the fall (autumnal equinox). These are my favorite moments for evaluating where you are with your dream journey (and life).
The equinox symbolizes balance, representing the moment when day and night are nearly equal in length. This natural occurrence serves as a reminder for us to seek balance in our own lives.
Here's how the equinox can catalyze change and how you can initiate more balance in your life, starting with two simple steps.
1. Understanding the Equinox
The equinox, which comes from the Latin words "aequus" (equal) and "nox" (night), signifies the time of the year when the sun crosses the celestial equator, resulting in nearly equal durations of daylight and darkness. This equilibrium in nature holds a deeper meaning for us as humans, serving as a metaphor for the importance of balance in our own lives.
2. Initiating Balance
Start a Gratitude Journal: One of the most powerful ways to bring balance into your life is by practicing gratitude. Begin a gratitude journal to reflect on the positive aspects of your life. Each day, jot down a few things you are thankful for. This simple practice can help shift your perspective and foster a sense of balance by focusing on the good in your life.
Get Some Fresh Air: Spend some time outdoors, connecting with nature. Whether it's a leisurely walk in the park, a hike in the mountains, or simply sitting in your garden, the fresh air and natural surroundings can help clear your mind and restore balance to your spirit.
Promise Self-Kindness: Make a commitment to be kinder to yourself. Often, we are our own harshest critics. Treat yourself with the same compassion and understanding that you offer to others. Self-kindness is a key element of maintaining emotional balance.
Get More Rest: Adequate rest is essential for both physical and mental well-being. Prioritize getting enough sleep to ensure your body and mind are refreshed and ready to face each day. A well-rested person is better equipped to maintain balance.
Play and Laugh: Don't forget the importance of joy in your life. Engage in activities that bring you happiness and make you laugh. Laughter is a natural stress reliever and can help bring emotional balance.
Let Things Go: Release the burden of grudges, regrets, and negative emotions. Holding onto these emotions disrupts your inner equilibrium. Forgiveness, both of others and yourself can free you from these emotional weights.
Do Something Just for You: Prioritize self-care by doing something just for yourself before you go to sleep tonight. It could be reading a book, taking a soothing bath, or practicing mindfulness meditation. This act of self-love can help you end your day on a balanced note.
The equinox reminds us that balance is achievable and essential for our well-being. By implementing these simple steps into your life – starting a gratitude journal, enjoying the outdoors, being kinder to yourself, prioritizing rest, indulging in play and laughter, letting go of negativity, and making time for self-care – you can harness the equinox's symbolism of balance and cultivate a more harmonious and fulfilling life.
As you embrace these practices, remember that achieving balance is an ongoing journey that requires your continuous attention and commitment. Embrace the equinox as a catalyst for change and a reminder that balance is within your reach every day of the year.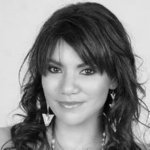 Sue Levy is the founder of the South African Just Pursue It Blog and Inspirational Women Initiative. She's a motivational writer and media designer, who is obsessed with everything inspirational with a hint of geek. She thrives on teaching women how to be brave and take big chances on themselves. You can find Sue on her Twitter page @Sue_Levy.
Note: Articles by Sue may contain affiliate links and may be compensated if you make a purchase after clicking on an affiliate link.