Last updated on April 2nd, 2012 at 11:49 am
Change.
We want it, but twist in it as it comes.  It's similar to the high point on a roller coaster ride, just as you are at the top, the moment when gravity pulls you down in a 40 mile-per-hour free-fall, you think, oh shit did I really pay to be on this ride? Then the thrill and laughter come, as you suddenly experience a sweeping sensation you haven't felt before.
Change can be like that.
Friday I met Veronica (our newest member) with Heather, in a small coffee cafe just across from the local Junior College.  It's the first time Heather and I have left the office in months.  It feels good to be out in the world.  There is no rain in sight.  Angels sing.  I love riding with Heather in her tight little car, which she zips around town in like some Italian senora jetting about the streets of Italy yelling, "Uscire dalla nostra maniera!", with her hand waving in the air and a smile on her face.
We are early, the lunch crowd is gone.  I have the quiche.  Heather has coffee.  I think it relaxes her.  I'm not really sure.  While pulling two tables together, a lovely blond woman approaches us.  It's Veronica, she is the first to introduce herself.  I like her instantly, but then, I like everyone.  I'm like a Golden Retriever that way.  We talk for over an hour.  She understands our goal.  She gets the blog.  She gets our age group.  She gets our dream.  She gets our PMS with bloating topped with a dab of insomnia and facial hair that sprouts like weeds after the rain – just like we do. (Not that any of us mentioned here suffer from these symptoms, we just like to empathize with those that do.  We're givers that way).
I will let Veronica tell you about herself next Saturday, when she posts for the first time.  Meanwhile, I attended my second Toastmasters meeting this week (loved it); delivered Stephen King's, On Writing to Dawnda; began dissecting Eat, Pray, Love; and met Veronica.  I fulfilled most of my challenges for the next meeting.  So, I've decided to attempt some of my own and present them to the group at our next meeting.
Spring is here today.  The sky is as blue as a London Blue Topaz, with a slight ocean breeze that carries the lyrical sounds of the wild birds throughout our place.  Neighbors return home with bouquets of flowers from the store.  We are itching for spring in this part of California.  We miss our evenings spent outdoors, the sounds of children playing in the street, and the smell of fresh-cut grass.
I was thinking that my son goes to high school this year.  If he can brave that change, then I can brave anything.  To my counterparts in Eight Women Dream: "Bring it on sistas, bring it on."

Hugs,
Catherine
(Catherine's dream is to be a motivator, motivational speaker and published writer)
https://8womendream.com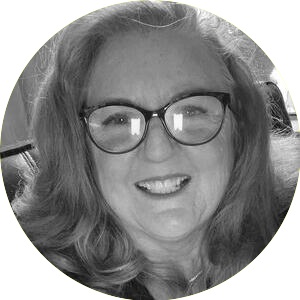 Catherine Hughes is the editor and founder of 8WomenDream. She's also a magazine columnist, content creator, blogger, published author, and former award-winning mom blogger. Catherine collaborates with companies to craft engaging web content and social media narratives. Her work, highlighting stories of the resilience and success of Northern California residents, appears in several print magazines. Outside of work, she treasures motherhood, her close friendships, rugby, and animals.
Note: Articles by Catherine may contain affiliate links and may be compensated if you make a purchase after clicking on an affiliate link.