Last updated on January 22nd, 2019 at 02:56 pm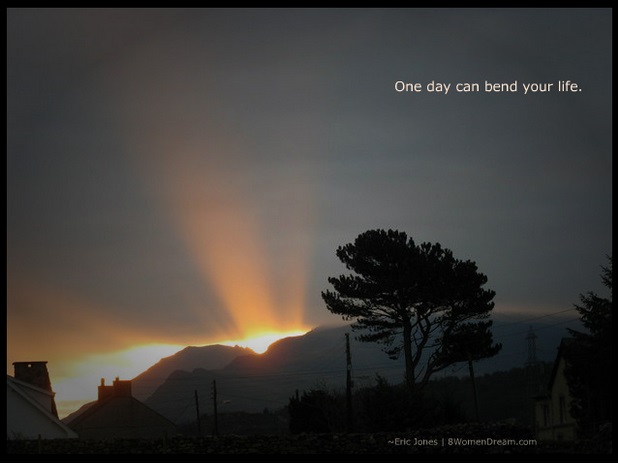 Winter solstice begins at 6:03 p.m. Eastern time for you sun worshipers out there in the Northern Hemisphere.
It's the time of the year when the sun reaches its most southerly degree from the equator. Winter solstice marks the shortest day and the longest night of the year. Winter solstice occurs for the Northern Hemisphere in December and for the Southern Hemisphere in June (source: Wikipedia).
I love the Winter solstice.  To me, it is the real New Year's day.  It's the day every year where the universe calls us to rise out of the winter darkness into the daylight that a new spring is coming. It's a new chance to begin again.
What do winter solstice celebrations have to do with dreaming big?
It's a reminder that you can begin your dream journey or start your dream journey again if you have stopped. You can choose to leave your limiting thoughts and self-sabotaging ways behind you as the days grow long again.  Soon you will find yourself smiling at the spring flowers, enjoying the sounds of birds signing and the laughter of children as they run around outdoors.
Each day moving forward from today the daylight increases by one minute.
What will you do with this extra time this year?  What if you spent just one minute each day focusing on what will improve your situation?  What if you spend this time doing one small task that takes your closer to your big dream?
I invite you to use this extra minute each day that the winter solstice begins to work on your dream.
Think of the momentum you'll accrue if you choose to spend that extra minute of daylight you've gained to do something you love, take a risk,  start something new, and speak kindly to yourself.
In 30 days you'll be 30 minutes from where you are now.  Imagine one gift that you can do each day for yourself — something small that stretches your lips into a smile so big that you breathe in pure joy.  Think if you practiced meditating over the 30 days?
You'd be up to meditating 30 minutes in just one month! All you would be doing is increasing your practice by a minute each day.  Think if you started a walking practice in the morning (or in the evening) and just increased it by one minute for 30 days–you'd be up to 30 minutes of walking in a month!
It's these small steps pilled on top of each other that create bigger change.
The problem is that you start your dream journey with thinking that you have to walk or meditate for 30 minutes on your first day trying instead of just doing one minute of the best that you can and starting small.  Then build on your momentum with little, incremental increases each day until you don't even realize that you are doing something for 30 minutes at the end of 30 days.
Start with a winter solstice Celebration or ritual today that exemplifies the beginning of your dream journey.  Light some candles and take a quiet moment to make a list of all that you would like to see happen in your life this coming year. Look at it each night before you drift off to sleep.  Or cut them up into individual goals and wishes and place them in a beautiful jar with inspirational sayings and pull from it whenever you need inspiration in the coming year.
Challenge yourself every 30 days to use one of them.
If you'd like to try some other fun solstice rituals to kick off your year of finally living your dream, see my article, 8 Solstice Rituals To Make Your Dreams Come True, here on 8 Women Dream.
Make this be the year that you use that one extra minute to make your dream come true.
It's a glorious opportunity,
Catherine Hughes
Be a Success with your Dream Online!
[fbcomments]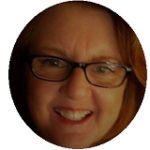 Catherine Hughes is the founder, content director and editor-at-large of 8WomenDream. She is passionate about helping women step out of their own way and strike out into a world waiting for their special talents. She's a published author and a former award-winning mom blogger. Catherine has helped companies both large and small create engaging web content, social media narratives, and unique blogging platforms. She claims to be a redhead, but don't hold that against her.
Note: Articles by Catherine may contain affiliate links and 8WD will be compensated if you make a purchase after clicking on an affiliate link.