Last updated on November 25th, 2012 at 07:11 pm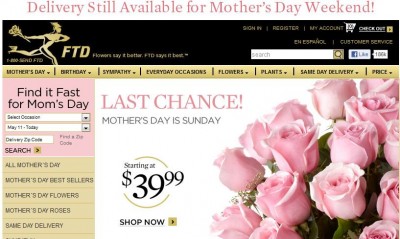 Even in my state of product launch dreaming, the Mother's Day holiday seems to sneak up on me. I know this is the case for most of the Father's out there too… both from experience and that look in their eyes when they are frantically shopping in the 11th hour. Most corner gas stations have a huge selection of snacks and nick-knacks. They are brilliant to keep these miscellaneous gift-like items in stock for this very reason.
Last minute = desperate shopping
How desperate are we talking here?
I've been the happy recipient of some unusual Mother's Day gifts. Leather sandals that were in the wrong size, and a Betta fish… still in the bag! The look on a little kids face when they hand you something they are so excited to give you outweighs any oddity of the gift itself.
As an adult… lets just say a little forethought is appreciated.
These ideas fall into the "try-to-avoid" category of Mother's Day gifts:
She may look tired, but a 5-hour Energy may be a bit blunt.
Corn nuts are a great snack… when you're a teenager. These look a bit scary with the candy coating
"Whoohoo! Tire Gauge!" I can honestly say I have never uttered this phrase.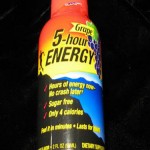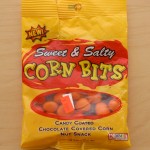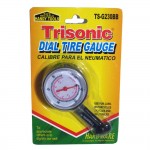 Waited too long, but still some options
Just because that card didn't make it into the mail, does not mean you can't pull out something thoughtful.
Phone Call – If you aren't in the same area, giving her a nice long phone conversation where you get past the "I'm fine, how are things?" stage. If you both have iPhone/iPad try FaceTime for a more personal "Hey-I can see you!" touch, or use Skype video to make it special.
Flowers – Always appreciated, and perfect if you know her favorites! It's not too late – merchants like FTD or 1-800-Flowers know about these things – and may even have last minute deals for you. For local Mom's with a green thumb, a garden plant may get you that smile.
Online Gift Cards – If you can't make it to the store, maybe your Mom can't either. Is she an online shopper? Most major merchant offer online gift cards that will be emailed to her in less than 24 hours. Looking for a deal too? You can try GiftCardGranny.com to look for deals on the gift card itself. Not bad!
Slideshow – This is a personal favorite of mine. With a photographer husband and very tech savvy parents, we don't always have a chance to peruse the hundreds of family event photos we get every year. You can put this together yourself and send it via email – better yet, call and go through it together!
Free and fun!
There are still a few free deals to offer as a gift to your Mom
Redbox Rental – Treat her to a FREE movie on Mother's Day! Any movie Redbox offers is available as a one-day rental on Sunday. Check out the Redbox Facebook page to send a free Mother's Day e-card.
IKEA – this is a bit of a drive for me, but they offer a free breakfast from opening until 11 am. Limit one per family.
Ruby Tuesday – You may want to grab a reservation for this one, but if you take her on Mother's Day she receives a free voucher for the "Ruby Tuesday Simply Fresh Cookbook."
TCBY – too bad my parents are out of the area! This was one of her favories and she can get a free frozen yogurt of her choice on Mother's Day. You might want to check with your local store to make sure they are participating.
One giant hug
As my son gets older and bigger, I really appreciate the fact that he will on occasion still be OK with a Mom hug. With college looming, I'm appreciating this more and more.
Best of luck with your Last Minute Mother's Day Gifts and for those of you who are Mother's…
Happy Mother's Day! ~ Heather

Heather Montgomery is a fitness writer, triathlete, and serial entrepreneur who is devoted to sharing what she has learned about becoming a triathlete after age 40. She uses her Metabolic Training Certification to help other women struggling to get fit in mid-life. She lives and trains in Santa Rosa, California, the new home of the Ironman triathlon. You can find her biking the Sonoma County wine trails.
Note: Articles by Heather may contain affiliate links and will be compensated if you make a purchase after clicking on an affiliate link.