Last updated on November 6th, 2019 at 02:06 am
The dreamers on 8WomenDream have learned quite a bit about goal setting over the years and we've collected our top 8 posts on setting goals.  Setting goals are critical to making your dreams come true.
Goals are like a compass that keeps you on track.  Without them, your dream will stay just a dream and nothing more.
It's important that your goals be measurable – meaning you can ask and answer this question: how will I know when this goal is complete?
Here are 8 top goal-setting help offered by the writers on 8WomenDream
1. Goal Setting: Double Your Dream Success by Following Rituals
Top blogger Catherine Hughes offers how to move past the first 2 stages of the 5 stages of change from the pre-contemplation stage and the contemplation stage to the preparation stage. This stage is where you take action — not the "I will think about action and let myself off the hook if I don't do this" kind of action, but real action — action with a deadline. Here's where you refine your dream plan with action steps and rituals. Without a plan, your dream is nothing more than a wish. Nothing is going to happen unless YOU make it happen. Click here to read the article…
2. The Top 8 Objectives To Goal Setting
Healthy lifestyle dreamer Heather Montgomery lists 8 objectives to goal setting. Need a quick list of what you should include when setting goals? Objectives focus on activities that assist you in getting you closer to your ultimate dream goal. They involve activities like learning a new skill, saving a specific amount of money, setting up a ritual so that you are continually working on some part of your dream. Objectives are the baby steps along the way. Click here to read the article…
3. Deadlines: The Difference Between a Dream and a SMART Objective
Catherine Hughes reviews Propel and looks at how to set SMART objectives. A dream is more about your vision, or what it could be… You may never actually accomplish it, and your chances are especially slim if you don't have a clear goal and a SMART objective. What is a SMART objective? Smart objectives help take your goals to the next level and put something in place to help you measure the effectiveness of your marketing. SMART is an acronym that George T. Doran developed in the 1980s. He created the acronym to help people remember the criteria that go into a crystal-clear objective. Click here to read the article…
4. This Year Resolve to Make Sleeping Dreams Real Dreams
Executive chef and dreamer Maria Vieages shares how looking at your nighttime dreams can help you make your daytime dreams come true. Dreams borrow a bunch of images that spell something out. But because the rational parts of your brain are off at night, dreams are speaking a different language. Your dreams speak in metaphor. It's a language of analogy. Your sleeping dreams are a looking-glass to your conscious dreams. Robert Louis Stevenson conceived his dream of the classic novel, "The Strange Dream of Dr. Jekyll and Mr. Hyde" while asleep. It was written, re-written, re-re-written and printed in a maximum of 10 weeks. Click here to read the article…
5. 8 Goals to Become a Successful Motivational Speaker in a Year
Although motivational dreamer, Sue Faith Levy has written here about how to become a public speaker in a year, this story is a great example of setting SMART objectives. The best way to set goals is to first sit down and do a personal inventory of where you actually are with your dream. You may want to become a motivational speaker, but you've only talked in front of less than a dozen people, or maybe you've talked in front of some groups, but you haven't figured out what your "message" should be. Remember that dream achievement is a process – a journey – and it's a journey that needs a road map. Setting goals is the easiest way to map out your journey and stay the course. Click here to read the article…
6. Tapping into the Power of the Subconscious Mind to Achieve Your Dreams
Dreamer Lisa Powell Graham shares how most dreamers have ideas programmed into their subconscious mind that can either help or hinder them when they are working to achieve their dreams. Have you ever started taking the steps towards something your heart desires, only to abandon the project somewhere along the path because some part of you doesn't believe you can really make it happen? Conversely, have there been times in your life when you "achieved the impossible" and succeeded way above and beyond your own expectations? Author Eldon Taylor's new book, Self-Hypnosis and Subliminal Technology: A How-To Guide For Personal Empowerment Tools You Can Use Anywhere!, explores the power of the subconscious mind in impacting what we achieve in the world, and provides tools to shift our subconscious beliefs. Click here to read the article…
7. Photography Dreamers: Failure is Perfect
Dreamer Iman Woods discusses photography milestones, but this article is popular with all goal-setting dreamers because Iman's message is universal to all dreamers: Don't Compare Your Beginning to Someone Else's Middle! Anything worth having in life takes blood, sweat and tears. Experience is something you must work for. Try, fail and get up to try again. My health/weight loss journey took TEN years and it's not over! In that time I wanted to give up thousands of times. I spent too much time comparing myself to quick success stories on the cover of magazines. Once I started focusing on my own path, one foot in front of the other, slow progress began. Click here to read the article…
8. It Is Never Too Late to Embark on a New Dream
Travel dreamer Natasha von Geldern shares examples of women who started their travel dreams later in life. I am skiing with an interesting collection of women, each at different stages on their learn to ski journey, which has made me think about how women pursue their dreams. My friend in her late 40s has decided to take up skiing this year and is exhilarated by the physical challenge and by being in the mountains – both very new experiences for her but she is determined this will now be a permanent part of her life. My aunt is returning to skiing after many years and is showing great courage and determination to go back to the beginning learning to ski in her mid 50s. I know how they feel because I didn't learn to ski until my mid 30s and found it very challenging because you need to take physical risks to improve and that takes a certain amount of mental strength to overcome the caution that grows with age. Now I can whizz down the slopes and this year enjoyed the achievement of my first 'black' runs. Click here to read the article…
On the 8WD Products page, we offer a free Set Your Dream Goals worksheet to help you with your New Year dream goals. Think about goals setting as the map you will follow on the way to living your dream life. Make them fun – use colored pencils or get a chalkboard and write them in chalk. Paint them on a big canvas – whatever makes this process creative and fun so that you are inspired to move past any fear or reservations you might have over going after your big dream.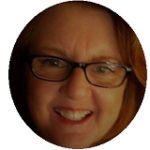 Catherine Hughes is the founder, content director and editor-at-large of 8WomenDream. She is passionate about helping women step out of their own way and strike out into a world waiting for their special talents. She's a published author and a former award-winning mom blogger. Catherine has helped companies both large and small create engaging web content, social media narratives, and unique blogging platforms. She claims to be a redhead, but don't hold that against her.
Note: Articles by Catherine may contain affiliate links and 8WD will be compensated if you make a purchase after clicking on an affiliate link.