Last updated on January 1st, 2020 at 11:18 pm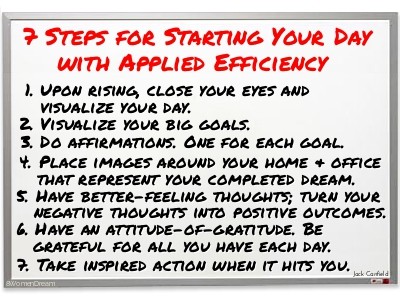 The dreamers on 8WomenDream have learned quite a bit about successful goal-setting over the years and we've collected our most popular articles on setting goals for your big dream.  Setting goals are critical to making your dreams come true.
Goals are like a compass that keeps you on track.  Without them, your dream will stay simply a vision and nothing more.
It's important to decide what exact dream you want, learn to take charge of your negative beliefs, visualize achieving your big dream, and make a plan by setting goals and then take action on your goals. Make sure that your goals are measurable–meaning you can ask and answer this question: How will I know when this goal is complete?
8 Goal-setting Advice from 8WomenDream
8WomenDream founder, Catherine Hughes shares how launching your big dream can raise your anxieties. You worry about how things will change when you take that first big risk. What if I chose the wrong dream? What if I fail? You question every aspect of your dream idea in search of any excuse to not make yourself do this thing you are being called to create. You can always find any number of reasons why you shouldn't do what you need to do to be successful dreamers and change your life. Rituals play an important role in goal setting and dream creation. Click Here to Read More…
Triathlete and fitness coach, Heather Montgomery shares her tips on goal setting. Goal setting is defined as the process of identifying something that you want to accomplish and establishing measurable goals and timeframes to achieve it. There are three types of goals: short-term, intermediate, and long-term. When you first start your dream journey, it is best to begin with short-term, manageable goals that you can accomplish in a limited timeframe. Click Here to Read More…
8WomenDream founder, Catherine Hughes discusses how many women, from CEOs to stay-at-home moms, waste time, money and resources when working to achieve a big dream. Part of the reason, according to television host, speaker, and best-selling author, Whitney Keyes, is you often don't see the difference between a dream vision and a clear goal. A dream is more about your vision, or what it could be.  SMART objectives help take your goals to the next level by helping you measure the effectiveness of your efforts. SMART is an acronym for Specific, Measurable, Achievable, Relevant and Time-Based. Click Here to Read More …
Marketing manager and creative writer, Katie Eigel reveals how writing down your big dream goals as a letter to your future self is a creative way to help you achieve your big dream. She shares her method of goal setting by scheduling emails to your future self containing reflections on your current self, what you want in your dream life, your short-term, intermediate, and long-term goals, and your thoughts about them (your fears, hopes, dreams), and any words of encouragement you'd like someone to say to you. Click Here to Read More…
Former UK prime minister Margaret Thatcher once mused, "Plan your work for today and every day, then work your plan." 8WomenDream founder Catherine Hughes shares how successful dream achievers follow the same theory to make their big dream come true. Taking the time at the end of each day to objectively look at your dream plan. The last 30 – 45 minutes of your day should be spent in reflection–looking at what you accomplished and contemplating what you need to complete tomorrow. Click Here to Read More…
8WomenDream founder Catherine Hughes reveals that for successful goal setting, every 6 months you should evaluate your goals. Sometimes bad habits creep in over time, or you've set your dream goal list aside in some drawer and forgot about them. To prevent your big dream goals from collecting dust, Catherine recommends that you reevaluate them every 6 months to make sure certain things continue to move you forward toward making your big dream come true. Click Here to Read More…
Setting big dream goals and accomplishing them is not as tricky as your worried mind might tell you. It's merely a question of setting aside a few minutes each day to take a small step toward a goal. 8WomenDream founder Catherine Hughes shares how sometimes when you first begin to go after your big dream, you may set goals that are too extreme for the level you are at currently. This is because you may not appreciate the obstacles you need to overcome or understand how much skill you will need to acquire to achieve your dream. Click Here to Read More…
Best -selling author Jack Canfield states that one of the most powerful things you can do is create a life goals list for yourself. This is a list of all of the things that you want to accomplish in your lifetime. It always changes, it's always updating itself but you must write your most important goals and dreams down. In this goal-setting article, 8WomenDream shares Jack Canfield's video "How To Accelerate Your End Result." Click Here to Read More…
Here's a free Dream Goals Worksheet to help you with your big dream goals. Think about goal-setting as the map you will follow on the way to living your dream life. Make your list fun–use colored pencils or get a chalkboard and write them in chalk and put it up on a wall. Draw them on a big canvas–whatever makes this process creative and fun so that you are inspired to move past any fear or reservations you might have over going after your big dream.
The most important thing is simply to do it now.
Catherine Hughes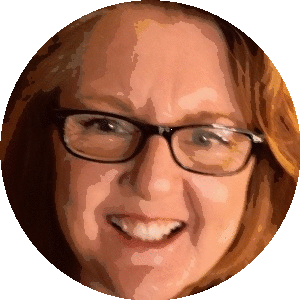 Catherine Hughes is the founder, content director and editor-at-large of 8WomenDream. She is passionate about helping women step out of their own way and strike out into a world waiting for their special talents. She's a published author and a former award-winning mom blogger. Catherine has helped companies both large and small create engaging web content, social media narratives, and unique blogging platforms. She claims to be a redhead, but don't hold that against her.
Note: Articles by Catherine may contain affiliate links and may be compensated if you make a purchase after clicking on an affiliate link.