Last updated on January 1st, 2013 at 12:52 pm
As my dream continues to be buried under the tasks of the day I had the chance this past weekend to focus on goal setting.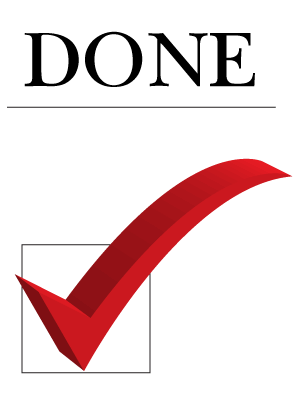 Here are the top 8 Objectives I battled with this weekend —
Be aware. Be focused on the result – not the activity that's getting you there.
Be consistent. Sticking to my schedule helps!
Be measurable. Can I look at a list of tasks and check them off?
Be under time constraints. Set a time frame to a goal.  Say, "I will complete this by . . ."
Be realistic. Is this really something you have the capacity to complete? What is it I really want out of this?
Be focused. Pick one thing.  Yes you can only pick ONE. Family, career, creativity, health.
Be visible. Write it down. Did you know that writing them down RIGHT helps even more? Here are a few tips for getting that idea down in detail:

 What is the goal, the purpose, commitments, measurable results, resources, and obstacles?

Be committed. What does it mean to be committed? Do you have that rush of excitement when you tell it to people? Are you willing to tell it to people? This is a huge dream step in itself.
Check in on your gut feeling. If it's not a rush, it's probably not matching with your life purpose. These are the goals on lists at the bottom of your drawer right now. Let them go and get yourself some better ones.  Just check in with yourself and make sure that it's not fear that is messing with your head.
We have all been there. What was the last goal you set for yourself? What are your excuses for not setting goals?
I would love to hear about it  – good and bad. The more we share, the easier it is to realize we are all human, just trying to reach that next goal.
On to the next action step – Heather

Heather Montgomery is a fitness writer, triathlete, and serial entrepreneur who is devoted to sharing what she has learned about becoming a triathlete after age 40. She uses her Metabolic Training Certification to help other women struggling to get fit in mid-life. She lives and trains in Santa Rosa, California, the new home of the Ironman triathlon. You can find her biking the Sonoma County wine trails.
Note: Articles by Heather may contain affiliate links and 8WD will be compensated if you make a purchase after clicking on an affiliate link.