Last updated on March 25th, 2023 at 10:18 pm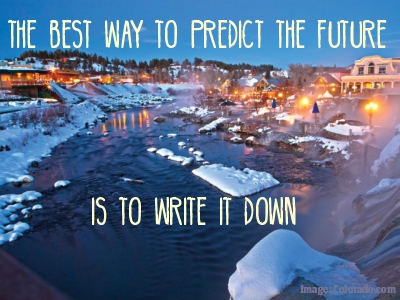 My life, maybe like yours, is full of work, relationships, family, off-hours time spent working, work travel, financial budgeting, staying healthy, and staying on top of your game–while trying to keep it all together without having a mental breakdown.
Most of the time, it's tough.
I have no immediate solution to alleviate your life stressors–or even figure out how to manage your life better, but what I have done, which I find to be helpful, is every three months to take time off of work to slow down every day.
It's too easy to rush through your day-to-day life only to wake up at the end of each year wondering where the past 12 months have gone. I think the seemingly quick passing of a year can be especially tough for us big dream types.
In the past twelve months, pursuing my big dream, I have traveled to Colorado, Las Vegas, Montana, Phoenix, the White Mountains of Arizona, and the great city of Chicago. It's been a whirlwind of balancing my big dream journey with my laundry list of life's obligations.
Your Current Dream Self On Pause
At the end of each year, I always pause to ask myself if I have accomplished what I set out to achieve and what do I want to accomplish in the next 12 months. On top of this, I ask myself if how I live my life makes me happy. If it isn't, then something needs to change.
How do we initiate the change we need to move us closer to what it is we seek?
It's only recently that I've realized that when your life is getting you down when you feel stuck or don't know what steps you need to make your big dream come true, it's time to hit the pause button.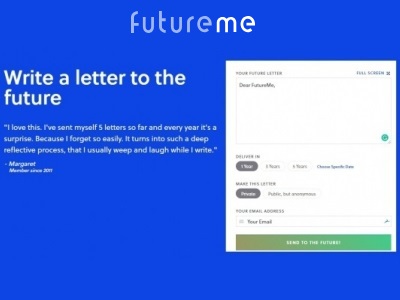 When You Need a Break, And Your Big Dream Has Stalled, Follow These 5 Steps
1. Visit the website FutureMe.Org to write an email letter to your future self.
2. Reflect on your current self and what you want in your life.
3. Write down your goals and thoughts about them–your fears, hopes, dreams, and any words of encouragement.
4. Set a future delivery date that you would like to receive this letter from you in your email inbox–12 months from now is suitable.
5. Forget about this email; you will be surprised when it arrives in your future inbox.
During the next however many months, your subconscious mind, without you knowing it, will begin to go to work on the big dream goals you've written down.  Amazing things will begin to happen.
When you finally receive your email, you will be amazed at how many goals you've accomplished. There's something special about writing goals down and releasing them out into the world that creates some sort of fairy Godmother dream-come-true magic. If you don't want to send yourself an electronic email letter, use a piece of paper to write yourself a note about your goals and place it in something you know, you will look at in the future. If it's January, you can fasten it in an envelope to the following December on your calendar.
The important thing is to write down your specific dream goals. These are not goals like, "I will be a famous singer," but more like, "I will sing in front of 5,000 people at the John Doe Auditorium by December 31, [name year in the future]."
Dominican University professor, Dr. Gail Matthews, researched goal setting and discovered that people who write down their goals are 50% more likely to achieve them.
What are you waiting for? Make space this week to pause your hectic life and write an email to your future self while you are at it!
Katie Eigel
Katie Eigel is a self-proclaimed Wine-Geek-In-Training who spends her days writing for various wine and travel publications.

Enjoy this special 8WomenDream Guest Contributor story submitted by new and experienced big dreamers throughout the world, edited and published to capture a dream perspective from different points of view. Do you have a personal dream story to share with 8WomenDream readers? Click here to learn how to submit dream big articles for consideration.
Note: Articles by Guest Post Contributors may contain affiliate links and may be compensated if you make a purchase after clicking on an affiliate link.