Last updated on January 1st, 2013 at 12:35 pm
In my last three posts (Personal Development: How to Plan to Change Your Life This Year, Reclaiming Wonder: The First Step to Changing Your Life, and Your New Year's Resolution: Dare to Do One Thing) I have walked us through the steps necessary for goal setting, changing your life, and pursuing your life purpose.
Often, initiating change can raise our anxieties. We begin to question the consequences of change, and become wary of how things will be if we don't take the next step. What if this is the wrong dream? What if I fail? We question every aspect of the journey we are about to embark upon looking for any excuse to not make ourselves do this thing we are called to do.
We can find any number of reasons why we can't do what we need to do to be successful dreamers.
It's time.
It's time to move past the first two stages of the 5 stages of change — the pre-contemplation stage and  the contemplation stage — to the preparation stage. This is the stage where you are going to take some action — not the "I will think about action and let myself off the hook if I don't do this" kind of action, but real action — action with a deadline.
It's time to create a dream plan with action steps and rituals.
Without a plan, your dream is nothing more than a wish and nothing is going to happen unless YOU make it happen.
For example, if you are planning on being a top blogger and starting a blog for the first time, your action plan would include your niche blogging subject choice based on your passion. Next you'd plan your keyword research so that you will buy a blog domain name that is easily found in search. Your plan would include research for web hosting solutions and the amount of money you'd need to launch your first blog.
The next part of your plan would commit you to the number of days a week you'll post articles, a minimum and maximum article length, and where you're going to get your images. Do you need to buy a decent digital camera, or are you going to open an account with iStock?
If you don't know html, you'd set aside a spot on your action plan to learn a little code as well as image manipulation in Photoshop, or an image manipulation software. You'd plan on deciding which blogging platform (WordPress or Blogger) you will need to learn and allot time for studying how the blogging software works.
Your plan should include the number of years you are willing to stick with your blog and a promise to yourself that you will not give up on you blog — no matter what happens in your life.
Next part of your plan is committing to a ritual for completing the little goals.
You know, the "Every Monday I will…" or "Every Monday, Wednesday and Friday for three hours a day I will work on …" rituals. You have to schedule when you are going to complete each step, like deciding on a domain name, and actually buying the domain name before the deadline you give yourself.
Tony Robbins has some advice on committing to working your goals —
On the
8 Women Dream products page
we have some free goal setting pdfs if you need help taking the next step.
Make it a point this week to write down all the little steps you think you need to get your dream moving. Then see if you can't set up at least one ritual, where once a week, on a certain day, at a certain time you will have an appointment with yourself to work on your dream. Make it as important as a trip to the doctor.
Don't allow yourself to wiggle out of it. The one true way to build self esteem is to keep the commitments we have with ourselves. It's a ritual that will make your biggest dreams come true.
Catherine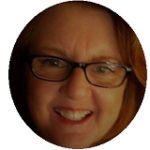 Catherine Hughes is the founder, content director and editor-at-large of 8WomenDream. She is passionate about helping women step out of their own way and strike out into a world waiting for their special talents. She's a published author and a former award-winning mom blogger. Catherine has helped companies both large and small create engaging web content, social media narratives, and unique blogging platforms. She claims to be a redhead, but don't hold that against her.
Note: Articles by Catherine may contain affiliate links and 8WD will be compensated if you make a purchase after clicking on an affiliate link.