Last updated on January 1st, 2013 at 12:35 pm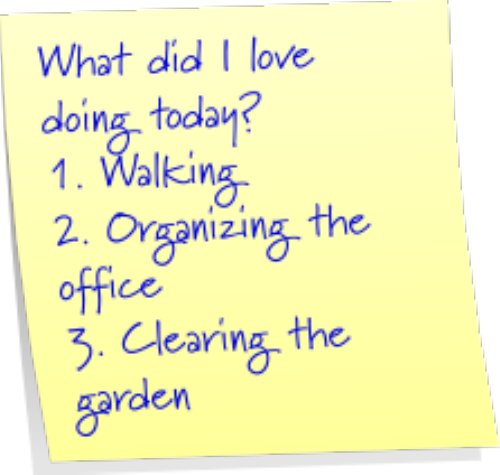 It's that time. That time between the shortest days of the year and starting a new one. It's time to think about personal development and planning how you are going to change your life this year.
Setting a plan for what you would like to achieve with your dream this year will help you look at all the areas in your life where you need to create change. It may seem difficult to think about the things you need to take control over in order for your dream to come true, but no one makes necessary life changes all at once.
So breathe.
You should start with one idea to work on at a time, so that success is possible. Think baby steps.
My plan for this year is to walk you through all the steps needed to have a top blog and to be a famous blogger. Believe it or not, these same steps can be applied to finding and working your dream. The rules that apply in creating a top website are the rules that apply to making any dream come true.
Really.
This year I will teach you how to follow a dream plan and achieve success.
To begin this dream achievement journey, I want you to think about what it is you love doing. Are you willing to pause at the end of each day and make a short list of three things you loved doing on that day?
I'd love it if you will write them down.
Even if it is on your hand as you drift off to sleep. Then transfer them into a journal, your computer, your day-planner — wherever you can keep them for later use.
You are more likely to succeed at achieving the change you want to make if you are able to understand where you are right now and what it is you love doing.  You'd be surprised at what you find out about yourself with this process.
If it is difficult for you to think about the things you love to do in your life, then flip this question in the next few weeks to "I Feel Worst When [fill in the blank]" and keep track of all the things you don't like about your day to day activities.
This knowledge is power.
As you begin to gather information over the next few weeks look at what you would most like to work on changing, so that your dream has a chance. Maybe your poor eating habits keep you so tired at night that you don't have the strength or energy to take the night class you need to take to get the skills you need for your dream.
Maybe your inability to say no to people is getting in the way of you being able to have time for yourself to work on your dream project. Whatever it is, you need to look at the small things that are holding you back.
Self-sabotage shows up wherever you are … no matter what your dream is . . . and the first key to success is understanding where you are right now and what behaviors might be holding you back.
For example, I am a type-A personality. I believe this is in part due to having a thyroid disorder. Thyroid sufferers tend to think too much and want to fix everything. I have to understand this about myself if I am to be successful at creating lasting change in my life.
The big change I want to make this year is to be able to teach women how to use blogging to achieve great success in their lives. But first I must address my lingering thyroid issues.
I must start with the small problem in front of me so that I have the energy to teach and share with the world. For the next few weeks I will be looking at all the things about my life that I love, as well as the ways my thyroid disease is getting in the way of my big dream.
Each week this year as I cover my my steps I will teach you how to move out from where you are into where you want to be and if you want to be a famous blogger … I'll be teaching you that too.
Come on. Won't you join me in setting a plan to change your life this year?
Catherine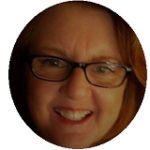 Catherine Hughes is the founder, content director and editor-at-large of 8WomenDream. She is passionate about helping women step out of their own way and strike out into a world waiting for their special talents. She's a published author and a former award-winning mom blogger. Catherine has helped companies both large and small create engaging web content, social media narratives, and unique blogging platforms. She claims to be a redhead, but don't hold that against her.
Note: Articles by Catherine may contain affiliate links and 8WD will be compensated if you make a purchase after clicking on an affiliate link.