Last updated on October 1st, 2012 at 12:04 am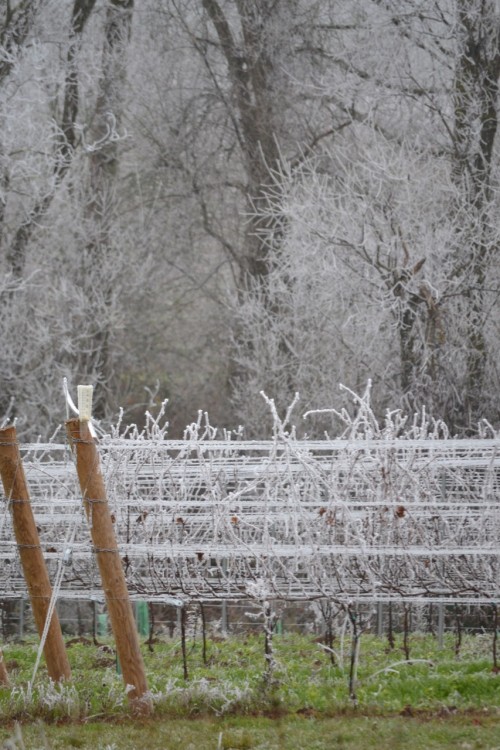 "When you're worried and you can't sleep, just count your blessings instead of sheep, then you'll fall to sleep counting your blessings."
These beautiful lyrics, from my favorite holiday film, Irving Berlin's White Christmas, ring through my head all year long.
My children and my husband-love are where I begin my blessings tally, and I both start and end my day with the counting.
In this particular season of giving, I feel especially compelled to present my family, and honor the blessing of their place in my life, with gifts beginning right after Thanksgiving when we venture out to find our tree.
Passing out and on holiday traditions that I have created are the presents that I share every day throughout the month of December.
There are the frosty winter vineyard hikes collecting mistletoe, holly and wild rosehips, then returning back with muddy boots, rosy cheeks and an appetite for hot cocoa with fresh vanilla whipped cream and candy canes.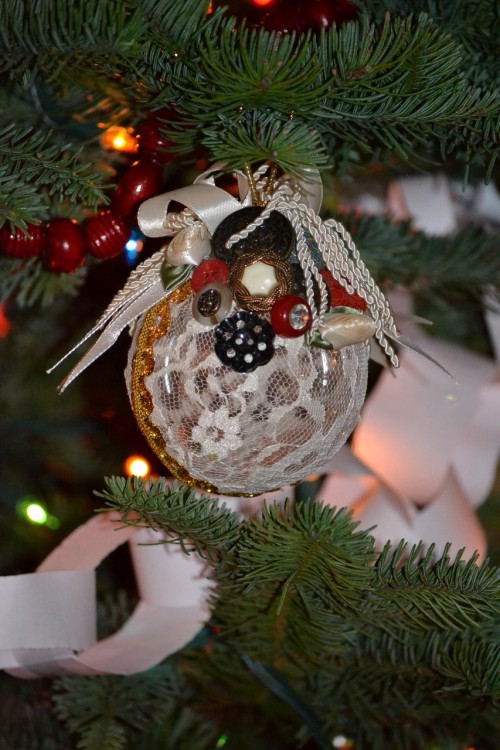 Trimming the tree is a favorite activity, as the ornaments are carefully unwrapped and I tell my little ones about the origin of each and every decoration. The first to go on the tree, front and center, is the one from my Aunt Nancy. She made it for me ten years ago. It's adorned with buttons from some of my father's shirts that his mother, my beloved Grammy, made for him as a small boy.
I love Christmas . . .
Only after all the lights are on, ornaments carefully hung, home made paper chain and popcorn garland draped, does daddy lift one of our children up to place the star on top.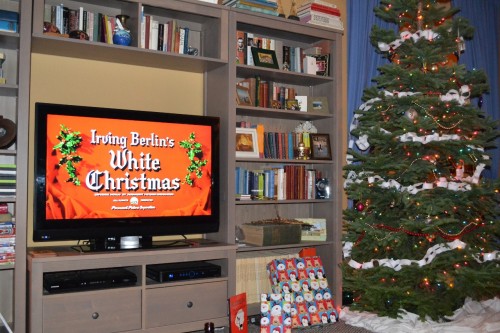 This year it was my daughter's turn to do the honor. I recalled the first year she did this, when she looked just like Cindy Lou Who, who also "was no more than two."
Along with the "Rat Pack Christmas" music ringing through our home this time of year, loads of giggles accompany the joy as we build our ginger bread house and cut out dozens and dozens of paper snowflakes to suspend from the ceiling in the children's room.
Poking oranges with whole cloves, creating the intoxicatingly aromatic pomanders is another of our favorite traditions, passed to me by Grammy, and I think of her in these moments, and count another blessing.
We selected our perfect box of Christmas cards when we were at Crater Lake this past September, and each member of our family signs and they are delivered to the post office where we receive packages and cards from friends and loved ones.
This week begins the . . . Baking! Baking! Baking!
While my husband, Bryan, continues to track and make the wines at the winery during the week, the children and I will dance around the cozy home, making a mess of Santa size proportions rolling out dough, cracking walnuts collected from the ground out front, cooling and wrapping up cookies and turning our kitchen into a real elves workshop!
We conclude each day with our favorite story from one of the dozens of holiday books we've collected over the years. Mama reads out loud to everyone until Christmas eve when daddy will gift us with the reading of the classic, "T'was the Night Before Christmas", which is his very own copy from his childhood.
With my heart full of joy, I share with all, the traditions and blessings that I hope my children will carry in their hearts for always and wish you peace and love now and into a bright, shiny New Year.
See you next Sunday!
Shellie

Enjoy this special 8WomenDream Guest Contributor story submitted by new and experienced big dreamers throughout the world, edited and published to capture a dream perspective from different points-of-view. Do you have a personal dream story to share with 8WomenDream readers? Click here to learn how to submit dream big articles for consideration.
Note: Articles by Guest Post Contributors may contain affiliate links and 8WD will be compensated if you make a purchase after clicking on an affiliate link.