Last updated on October 1st, 2012 at 12:02 am
Holy Moly Macaroni, what a day!
We broke through the ice for the chickens, fed them some whole wheat pasta, (one of their favorite treats), warmed up the water bottle for Jackie our New Zealand bunny, and snipped off some yummy broccoli from the garden for her to indulge in on this freezing, foggy morning.
Grateful for the two perfect brown orbs I retrieved from a new nesting spot inside my hen's house, I also gave the ladies their fresh warmed water and crushed oyster shells to harden the eggs shells as they are becoming broody these days, have a habit of two-at-a-time per wooden fruit box laying, and their weight can crush some of the weaker eggs.
Kitty's litter freshened, their food piled high, vole guts and uneaten small rodent parts disposed of, my family was loaded into the mini-van all shiny and clean and we were off to the winery.
The scenery on the way just sang so beautifully, "Merry, Merry, Merry Christmas from Pacific Northwest Wine Country!"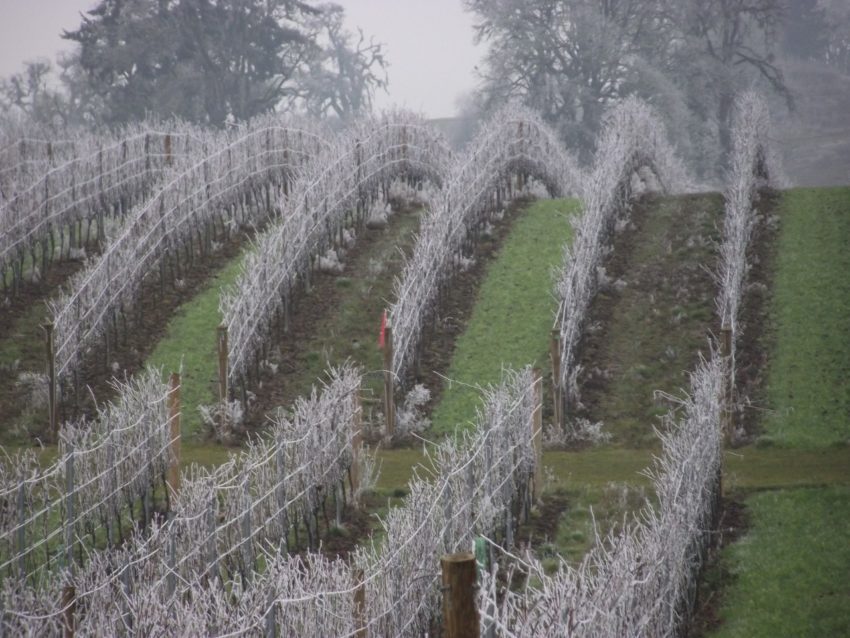 Fifteen minutes up the highway later, Bryan, my winemaking husband, was checking on the restarted, "stuck" fermentation of a particularly naughty lot of  white wine.  He had been very late at the winery on Christmas Eve, Eve, Eve, as our little son calls it, and it felt uncomfortably, familiarly like we were back in "Harvest Mode." 
Ugh.
I had several dozen more cookies to bake, cool and decorate for Christmas Eve, Eve deliveries, so at least my thirteen hour day was not spent missing my love's presence as much as I did back in October and November.
Yay!  The restart seems to be working and we were on our way up 99W to "Dobbes Family Estate" winery to spread some holiday cookie cheer to our friend and tasting room manager on this cold and frosty morn.
Next stop was a bundle of Christmas joy to our nieces up on the hill in Sherwood.  I love my girls, they are delicious, delightful and de-lovely!
Finding a perfect parking spot on the street in downtown Portland, we walk the seven blocks over and up to Broadway, and The Benson Hotel.
This is the first year for this brand new tradition.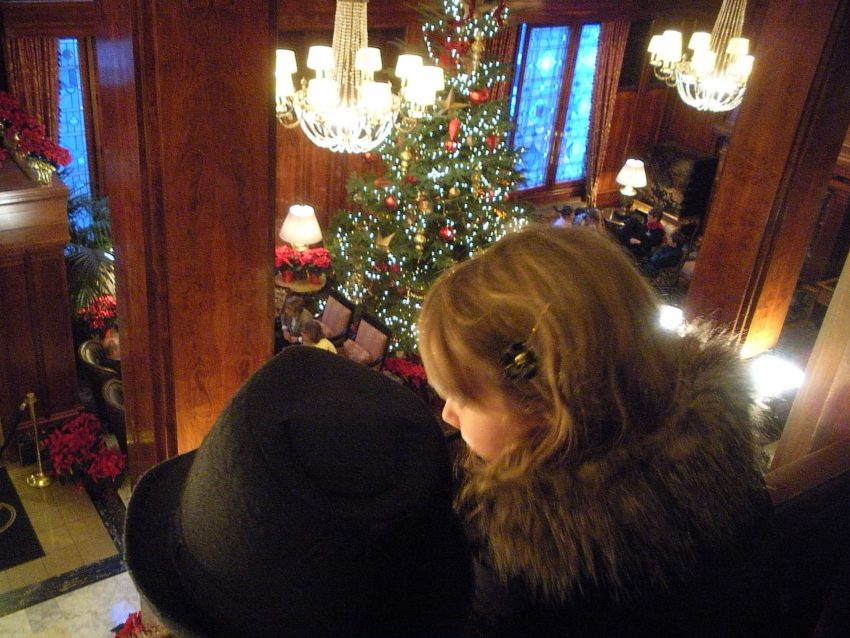 Bryan and I had our wedding at this fabulous, opulent, old-school style hotel, in The Crystal Ballroom.
The Benson was modeled entirely after New York City's, Plaza Hotel, and in addition to our special event here, was my first place of deliriously happy employment when we moved here from Napa's Valley's  St. Helena.
For two years, I managed the wine cellar and The London Grill and The Palm Court restaurants and Room Service in this spectacular hotel.  I consider this time in my life as a great accomplishment and dream-come-true opportunity that I will always cherish.
The holidays here are dazzling.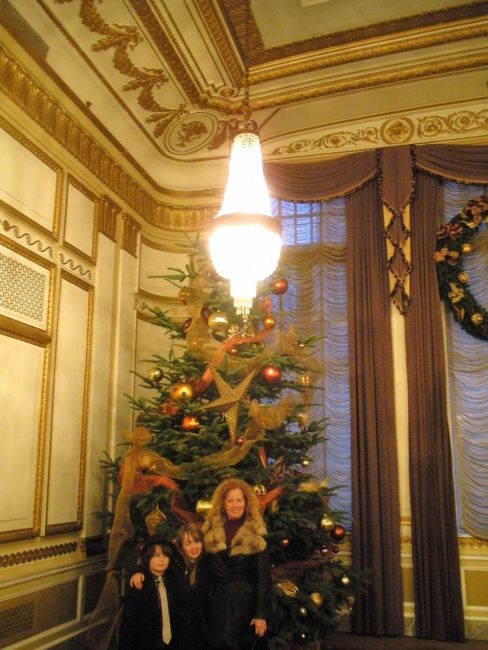 Halls and lobby are DECKED!  Restaurants and rooms booked through January second for dinner, private dining, brunches and culinary excellent, decadence.
The ginger bread house, created by the pastry chef and staff is ginormous and a different theme every year.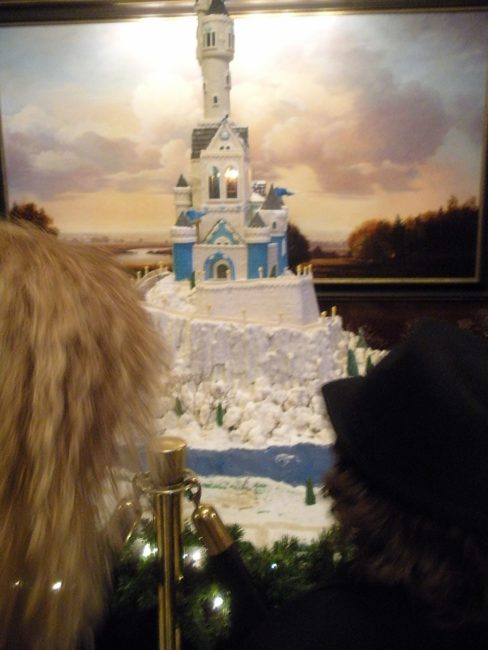 The main tree in the lobby is elaborately decorated and maintained as guests and shoppers admire her fancy-danciness.
My children were crazy happy inside this red and green and gold heaven and when we took them inside The Crystal, which is a replica of the ballroom at The Plaza, we just saw on "Eloise at Christmastime", we all skibbled over to take a photo next to the wonderfully adorned tree number two.
We toured and visited with some of the fabulous staff that treated me like royalty with their compliments and words of praise and love for the time that I managed here.
I swear I felt magical in this special place, and it was a full-circle moment to be sure.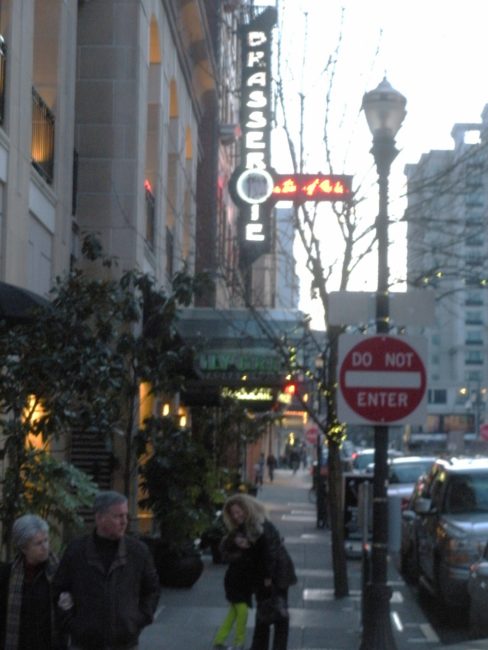 Shopping and walking in the city was joyful, but it was now time to head back in the direction of our home in the country, stopping for one last package(s) delivery to our other nieces, in Tigard before returning home along the gravel road.
The sky was star-filled and left me speechless as Bryan got out to unlock and swing open the gate.  I shouted and startled him with, "Shooting Star!!!", as he got back in to pull through, tee-hee I love doing this.
The bright lights of the city are incredibly special at this time of year, but nothing in my world can hold a candle to looking straight up on this crisp, clear night and hearing nothing but the serenade of the coyotes.
It moves me to tears to be blessed with this life, this beauty and this home, and as the song perfectly expresses, "'tis a gift to be simple, 'tis a gift to be free, 'tis a gift to come 'round where you want to be"…
I have found myself in a place just right where I am more me, more loved, more happy and cozy and accomplished than I could ever begin to completely describe.
I hope you find your happy place, be it city or country, and that you go their often with a thankful heart.
Happy Holidays from the country mouse!
Shellie

Enjoy this special 8WomenDream Guest Contributor story submitted by new and experienced big dreamers throughout the world, edited and published to capture a dream perspective from different points of view. Do you have a personal dream story to share with 8WomenDream readers? Click here to learn how to submit dream big articles for consideration.
Note: Articles by Guest Post Contributors may contain affiliate links and may be compensated if you make a purchase after clicking on an affiliate link.