Last updated on May 17th, 2012 at 07:51 am
Welcome to the fourth week and the fourth installment of you helping me plan out my wine travel dream in California. For those of you who just joined us, I will be visiting San Francisco this May, and with it, I will be conquering a dream to travel to several different wine areas and wineries north of San Francisco. The best part? Every week I ask you a survey question to help me narrow down my travels. My trip is planned based on your answers.
It All Started With a Question(s)
What wine region in California should I travel to this May? I knew I would be heading California, but I left it up to you to tell me where to go. Southern, middle or northern Cal? The first original winner was Santa Barbara, and I was very excited to venture into an area I have never been to before. But a slight timing issue on my end meant I could not go to southern California this time. NorCal it was for me.
And Now Onto a List
Since posing my first wine travel questions to you, it's been decided that I will travel to Healdsburg, CA. The question last week was: What wineries in Healdsburg, CA, should I visit? Instead of choosing one winner, I said I would go to every winery that got a vote. Here they are:
J Vineyards and Winery
Simi Winery
Foppiano Vineyards
Paradise Ridge (Heather's suggestion)
Silver Oak (Remy's suggestion)
A.Rafanelli (Cath's suggestion)
I will keep researching more wineries to visit. My favorite wines are Zinfandels, so this area is prime for it! Next week, I will add more wineries to the list. In the meantime, leave a comment below if you know of any other winery I should visit in Healdsburg.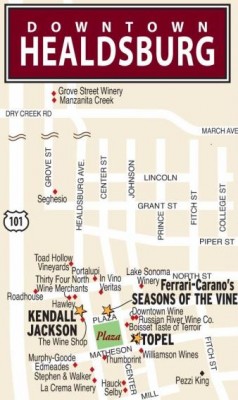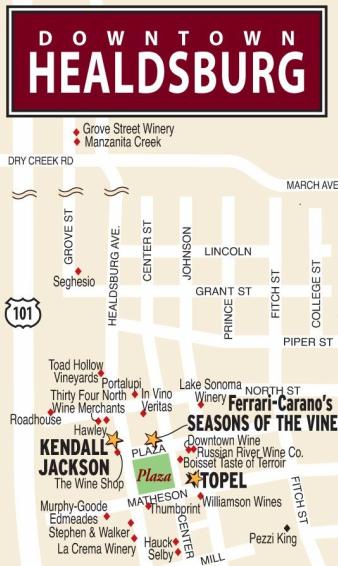 On a Side Note … Look Who I Run Into at Spring Training in Arizona
Remy, our wonderful and awesome Pro Photographer Dreamer! We were both cheering on the San Francisco Giants. Even though I never met her in a face-to-face situation before, I felt like  wasn't meeting someone for the first time, but that I was reuniting with an old friend. Remy has this powerful, yet welcoming vibe to her. You know you are in the presence of someone amazing, yet she took the time to talk to me one-on-one about my dream.
My only regret was I wished I could have spent more time with her. But we promised to meet up again when I do my California/Healdsburg wine trip in May. At that time, I will meet Remy and some of the other wonderful women of 8 Women Dream who encourage me and each of you to go after your dream no matter how big, small, near or far they may seem.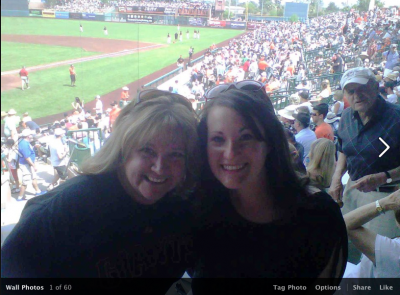 Enjoy this special 8WomenDream Guest Contributor story submitted by new and experienced big dreamers throughout the world, edited and published to capture a dream perspective from different points of view. Do you have a personal dream story to share with 8WomenDream readers? Click here to learn how to submit dream big articles for consideration.
Note: Articles by Guest Post Contributors may contain affiliate links and may be compensated if you make a purchase after clicking on an affiliate link.