Last updated on July 15th, 2022 at 05:29 pm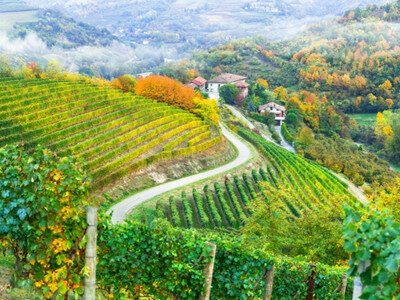 Talk about living your wine travel dreams…  Barbara Elaine Singer of livingwithoutreservations.com shares her story as a reminder that it is never too late to launch a new travel dream, even when you feel you've lost everything.
Here is Barbara's big dream story …
I now believe it's never too late to start life over if you listen to your heart.
From the outside looking in, I had it all. Married with one child, I lived in a wealthy Orlando, Florida suburb and was a highly paid corporate sales executive. I could easily afford all the trappings of success, including my elegant home, fancy car, and boat. Nonetheless, I was miserable. At 47, I felt unfulfilled and lost.
At first, I believed my decision to divorce was the solution to my unhappiness. But there were other problems. First, my daughter was angry at me and also leaving for college. This made me feel even more alone since my business partner had decided to adopt a child and stay home.
Still adrift, I began dating again and found fun, companionship, and ultimately my soul mate!
I was high on life and spent all my time with Tom, who soon became my fiance. As a last hurrah, I took a 10-day vacation with my girlfriends to the country of my dreams–Italy–only to return home to the horrifying news that Tom had died suddenly of a heart attack.
Devastated and confused, I knew I needed an escape. Many of us have reached a similar point in our lives and choose alcohol, drugs, food, and other mind-numbing substances. I chose a six-week trip across the U.S. in a camper with my father, which began my real inner journey.
It is important to know that even a small change of scenery can often present new ideas.
Throughout the drive, I took pictures, which reminded me again of my love of photography. I also took up journaling. At first, the writing was tedious, but over time it was extremely enlightening and cathartic. I would recommend this exercise to anyone that is conflicted because it provides both an outlet for your thoughts and a record to review.
Back home, with a new perspective that life can change in an instant, I rented out my house and liquidated all my belongings to be free to move and travel without financial burdens.
Initially, I moved to a small seaside town and worked as a waitress while learning to sail. I met a Captain who needed a boat hand to sail in the Caribbean, so I accepted and went island-hopping. With my new self-awareness, I knew where I really wanted to be, and rented a room in my beloved Italy sight unseen, and flew there without a plan.
Today I am living my dream life: six months of the year on the I Selvatici Winery in Chianti, Italy, and six months traveling throughout the U.S. as a life coach, wine aficionado, and author.
To put the icing on the cake, I also have a new love.
Barbara Elaine Singer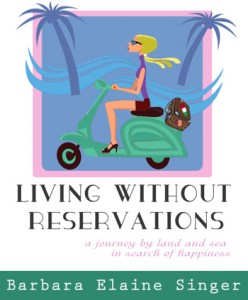 Barbara Singer is also an experienced and engaging public speaker and seminar leader who shares her story in workshops throughout the U.S. She is particularly passionate about the subject of life reinvention including pro-actively turning a mid-life crisis into a midlife triumph, how to travel anywhere on a tight budget, how to live abroad inexpensively, how to overcome empty-nest syndrome and many other life challenges. For more information, email info@BarbaraElaineSinger.com

Enjoy this special 8WomenDream Guest Contributor story submitted by new and experienced big dreamers throughout the world, edited and published to capture a dream perspective from different points of view. Do you have a personal dream story to share with 8WomenDream readers? Click here to learn how to submit dream big articles for consideration.
Note: Articles by Guest Post Contributors may contain affiliate links and may be compensated if you make a purchase after clicking on an affiliate link.