Last updated on July 13th, 2022 at 05:34 pm
It's that time of year when everyone is busy running around for the holidays buying last-minute gifts. Do you have a travel dreamer in your life? Is there someone in your family who is always taking off to parts unknown? I've put together 8 travel accessory ideas to make shopping easier for your wanderlust traveler . . .
8 Christmas gift ideas for the traveler in your life
1. The Grid-It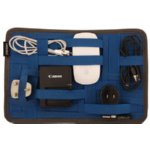 The Grid-It organization system is a unique weave of rubberized elastic bands made specifically to hold personal objects firmly in place. Designed to provide endless configurations of digital devices and personal effects.
Slim design and conveniently sized for your current laptop bag or travel case, lets the traveler easily find what they need. Features rear zippered pocket for additional storage. (Available from Flight 001)
2. Austin House Travel Laundry Kit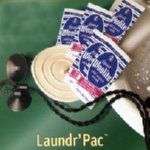 Travel Laundry Kit by Austin House. It contains five .25 oz. Liquid Woolite detergent sachets for delicates, a sink stopper for sinks without a plug, and a laundry line to hang-dry laundry.
The laundry line has suction cups and a cord that stretches to more than the standard tub size. Clothes are held in place without clothes pins; merely separate the twisted cord and place the article of clothing between the cords. (Available at Sears)
This Victorinox Swiss Army Boarding Neck Pouch is TSA-approved. A soft, adjustable lanyard zippered pocket for coins and other loose items features an elastic zipper pull-cover to hold the zipper in a closed position for additional security.
A micromesh slot keeps ID visible and accessible for quick use. Two large pockets store tickets, passports, traveler's checks, and most sizes of currency. (Available at Swiss Army)
4. Foreign Electrical Adapters and Converters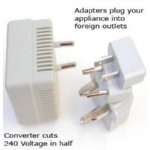 Alleviate stress fro your travel friend over foreign electricity by getting them a foreign electrical adapter kit. 98% of the appliances that possess a battery charger are dual voltage and will simply need an adaptor plug to get into the foreign outlets.
These low-wattage appliances do not have a switch for converting foreign voltage such as with dual voltage, high-wattage appliances like a hairdryer. These types of dual voltage, low wattage appliances have no switch and reduce the 240 voltage automatically. 98% of the battery chargers for laptops, digital cameras, video cameras, men's shavers, iPods, etc. are dual voltage and do not need a converter. (Available at Packing Light)
One of the most innovative travel products on the market. Your traveler can forget those dirty, dusty hotel drawers and no more worrying about lost socks, ties, shirts, or belts. this product allows a traveler to unpack their clothes and repack them in seconds.
It eliminates the need to live out of a suitcase. Clothes stay fresh, clean, and neatly pressed in your suitcase and hanging in your hotel room. (Available at Shelves To Go)
6. Dual-Voltage Fabric Steamer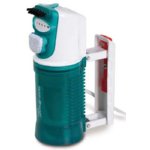 Whether your traveler travels for business or pleasure there might be moments where he or she wants a more polished appearance. the perfect solution is a compact travel iron or fabric steamer.
Although most deluxe hotels will readily supply an iron, the traveler pressed for time will appreciate the convenience of bringing along their own travel iron or fabric steamer. They are great for disinfecting surfaces too. (Available at Travel Gear)
7. A Money Belt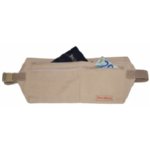 Protect your traveler from pickpockets by giving them a money belt. The Rick Steves Silk Money Belt keeps the money, airline tickets, passport, and other important documents safe and sound, just inside the waistline of pants.
It's made of spun silk so it's comfortable against the skin, and the adjustable elastic waistband means it'll fit anyone. The main compartment even has a moisture-barrier liner to protect documents from perspiration on the hottest days. (Available from Le Travel Store)
This bag is one of the lightest full-size carry-on bags available due to the fact that it contains no frame. For best results and extended carrying comfort, Rick Steeves recommends his Packing Cube Set is an essential packing aid.
When used with the two internal and four external cinch-tight compression straps, packing cubes will help to maintain the structure of the bag and distribute the load much more evenly across the back. This bag can go from carry-on to backpack. (Available at Rick Steves' site)
Rick Steves wants all travelers to be aware that new fees for checked luggage (and fears of lost luggage) are causing many travelers to increase what they carry on board, overwhelming the overhead compartment capacity of some flights. As a result, airline personnel is sometimes rejecting carry-on bags that comply with published regulations. Always check with your airline to confirm carry-on restrictions, and be prepared to check your bag if asked.
And never pack anything you couldn't live without — in case it gets lost or stolen.
Katie Eigel


Enjoy this special 8WomenDream Guest Contributor story submitted by new and experienced big dreamers throughout the world, edited and published to capture a dream perspective from different points of view. Do you have a personal dream story to share with 8WomenDream readers? Click here to learn how to submit dream big articles for consideration.
Note: Articles by Guest Post Contributors may contain affiliate links and may be compensated if you make a purchase after clicking on an affiliate link.