Last updated on July 27th, 2014 at 09:36 pm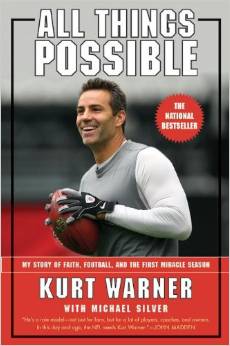 As I write this post John Madden's voice is shouting from my living room, something about people "slashing" or "clashing"  in only the way Madden can get excited about football.
It's Super Bowl 43.  I used to be a big 49r fan.  It's faded over the years as the team I loved changed to represent something else entirely.  I haven't been that big on Super Bowl outcomes until this one.
This Super Bowl has captured my attention due to Kurt Warner.
Dreamers can relate to him.  He's someone who's after a second coming.  His ride to the Superbowl is marked by many difficult twists and turns.  He started his career in 1994, when as a free agent he was signed by the Green Bay Packers.  They dropped him that same year.  It was the year I was pregnant with Brian.
He ended up playing Arena ball and in Europe for three years.
Anyone else probably would have gone on to do something else.
Not Kurt Warner.
He went on to sign with the St Louis Rams (third round draft) and become Super Bowl's Most Valuable Player in what some say is the most exciting Super Bowl game ever.
We eight are in the "Arena football" period of our lives.
We find ourselves thinking, "What the [BLEEP] was I thinking when I agreed to do this?" 
Because behind each and every one of us there is a Kurt Warner-type story.  If you knew the size of the personal mountains we climb each day, you'd be impressed that we manage to show up here once a week to post.
It's never too late to dust off the life you once aimed for and try it on again.  It won't be the same, but who knows where you might end up.
Kurt Warner wrote a book about his life in All things Possible. I thought about making the tag line "Eight Women Dream: Where Anything is Possible." I think Kurt would agree.

Enjoy the Superbowl highlights. Be sure to give an extra shout for Kurt.
Until next time-
Catherine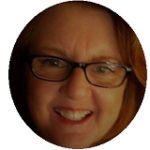 Catherine Hughes is the founder, content director and editor-at-large of 8WomenDream. She is passionate about helping women step out of their own way and strike out into a world waiting for their special talents. She's a published author and a former award-winning mom blogger. Catherine has helped companies both large and small create engaging web content, social media narratives, and unique blogging platforms. She claims to be a redhead, but don't hold that against her.
Note: Articles by Catherine may contain affiliate links and 8WD will be compensated if you make a purchase after clicking on an affiliate link.