Last updated on January 1st, 2020 at 05:14 pm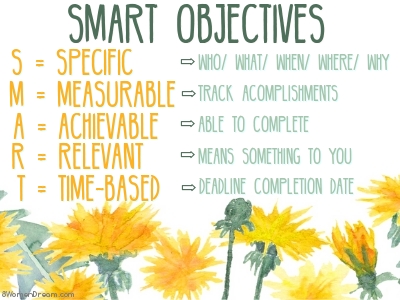 In the 8womenDream article, 5 Principles To Help You Market Your Dream I discussed how many women, from CEOs to small business entrepreneurs, make blunders by wasting time, money and resources. Part of the reason, according to television host, speaker, and best-selling author, Whitney Keyes, is you often don't see the difference between a dream vision and a clear goal.
A dream is more about your vision, or what it could be. You may never actually accomplish it, and your chances are especially slim if you don't have a clear goal and a SMART objective."
What is a SMART objective?
SMART objectives help take your goals to the next level by helping you measure the effectiveness of your efforts.  SMART is an acronym that a consultant and former Director of Corporate Planning, George T. Doran developed in the 1980s. Doran created the acronym to help people remember the criteria that go into a crystal-clear objective.
S = Specific
Be sure your objective is precise and detailed as possible and details exactly what needs to get done.
M = Measurable
Come up with a quantifiable number tied to what you need to do so you can determine if you made progress or not.
A = Assignable
Make sure you assign a name and owner to the task so you know who, if not you, is going to get the work done.
R = Realistic
Do you have the time, money, and other resources needed to get the task accomplished?
T = Time-related
Give yourself a deadline for when the project needs to be completed.
Your big dream goals and SMART objectives should work in tandem to help you design and define your desired result.  In Keyes best-selling book, Propel: 5 Ways to Amp-Up Your Marketing and Accelerate Business, Whitney, recommends that you create a scorecard for your SMART objectives like this one resembling what she created in a simple grid format: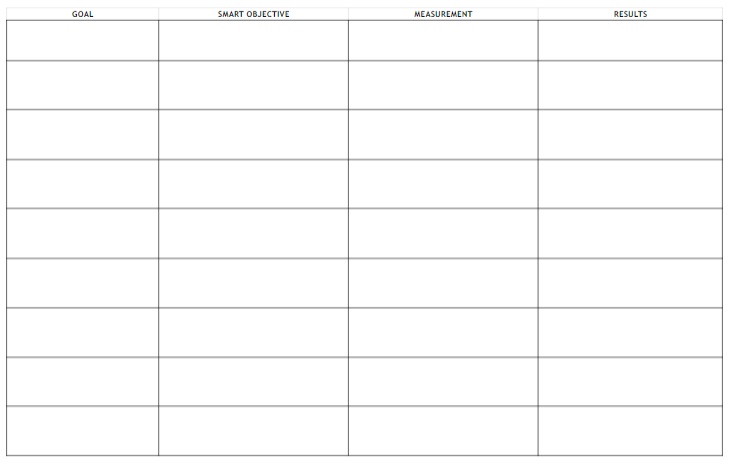 Click on the image for a pdf downloadable version of this scorecard. Click here for a .xlxs version
Writing out your goals on a SMART objective on a scorecard will focus your attention on specific actionable items that will make it easier for you to step away from time-consuming, repetitive tasks so that you can focus more attention on your big dream.  Instead of working in your life, you can work on your life and set up processes to deal with the tasks that take you away from working on your big dream.
It's important to anyone dreaming big to incorporate SMART objectives into your dream achievement strategy because ultimately, you will be the one to make your dream come true.
Instead of simply goal setting like you used to–what SMART objectives can you set this week?
Catherine Hughes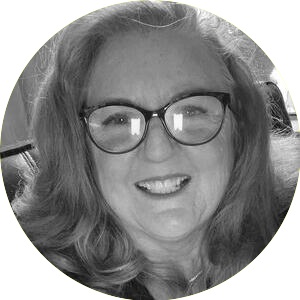 Catherine Hughes is the editor and founder of 8WomenDream. She's also a magazine columnist, content creator, blogger, published author, and former award-winning mom blogger. Catherine collaborates with companies to craft engaging web content and social media narratives. Her work, highlighting stories of the resilience and success of Northern California residents, appears in several print magazines. Outside of work, she treasures motherhood, her close friendships, rugby, and animals.
Note: Articles by Catherine may contain affiliate links and may be compensated if you make a purchase after clicking on an affiliate link.