Last updated on January 1st, 2013 at 01:30 pm
In honor of National Business Women's Day, I have agreed to read, review and talk about the book, Propel: Five Ways to Amp-Up Your Marketing and Accelerate Business
by Whitney Keyes.
In last week's post, 5 Principles To Help You Market Your Dream I discussed how many women, from CEO's to small business entrepreneurs, make marketing blunders and waste time, money and resources. Part of this problem, according to Keyes is that we often don't see the difference between a dream and a goal.
She writes, "A dream is more about your vision, or what it could be… You may never actually accomplish it, and your chances are especially slim if you don't have a clear goal and a SMART objective."
What is a SMART objective?
Objectives help take your goals to the next level and put something in place to help you measure the effectiveness of your marketing.  SMART is an acronym that George T. Doran developed in the 1980s.   He created the acronym to help people remember the criteria  that go into a crystal-clear objective:
S = Specific
Be sure your objective is precise and detailed as possible , and details exactly what needs to get done.
M = Measurable
Come up with a quantifiable number tied to what you need to do so you can determine if you made progress or not.
A = Assignable
Make sure you assign a name and owner to the task so you know who, if not you, is going to get the work done.
R = Realistic
Do you have the time, money, and other resources needed to get the task accomplished?
T = Time-related
Give yourself a deadline for when the project needs to be completed.
Here are some examples of my 8 Women Dream SMART objectives:
Hire an editor by October 1, 2012.
Buy WhiteSmoke grammar correction software and 3 extra licenses by October 30, 2012
Buy a laptop so that my work can be mobile and I can get more done by November 30, 2012
Join A-List Bloggers to socialize more with other bloggers as part of marketing 8WD by October 1, 2012.
Join PRWeb and send 3 press releases a week.
Keyes states that your dream goals and SMART objectives should work in tandem to help you design and define your desired result.  My desired result is to have 8 Women Dream listed as Time Magazine's The Best Blogs of [2013] and be invited on Ellen to share what we've accomplished with this website.  To do this I must make time for more marketing and let go of some of the tasks that take me away from marketing 8WD.
In the book, Propel, Whitney Keyes further recommends that you create a scorecard for your SMART objectivess like this one she create in simple grid format:
Click on the image for a blank version of this scorecard
You can see where listing out my SMART objectives on a scorecard focuses my attention on specific actionable items that will make it easier for me to step away from time-consuming, repetitive tasks, so that I can focus more attention to the pr and marketing of 8 Women Dream.  Instead of working in 8 Women Dream, I can work on 8 Women Dream and set up processes to deal with the tasks that take me away from marketing.
I have to say that I am thoroughly enjoying Whitney Keyes book and her marketing advice.  It could easily become my marketing bible.  Next week I'll cover her advice on leveraging your customers, or in the case of bloggers: leveraging your readers.
It's important to anyone dreaming big dreams to think about marketing and incorporate goals and SMART objectives into your dream strategy, because, ultimately you will have to market yourself (and your dream) to someone able to help you make your dream come true.
What SMART objectives can you set this week for your big dream?
Let me know in the comments.
Catherine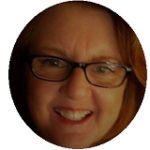 Catherine Hughes is the founder, content director and editor-at-large of 8WomenDream. She is passionate about helping women step out of their own way and strike out into a world waiting for their special talents. She's a published author and a former award-winning mom blogger. Catherine has helped companies both large and small create engaging web content, social media narratives, and unique blogging platforms. She claims to be a redhead, but don't hold that against her.
Note: Articles by Catherine may contain affiliate links and 8WD will be compensated if you make a purchase after clicking on an affiliate link.