Last updated on January 22nd, 2019 at 01:50 pm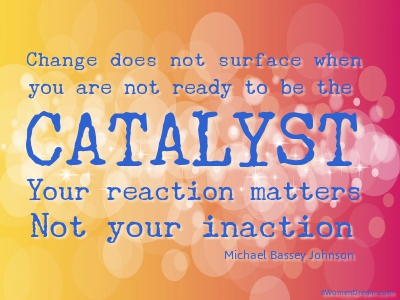 While in search for a catalyst to change my life and finally launch my big dream of helping women through activism, I quickly realized the time had come for me to move off the horse farm in Saratoga Springs, where I was living in New York state.
I'd moved there after graduating from Princeton, and it was my first "adult" apartment in which I paid my own rent, dealt with my own bills, and generally inhabited "grown-up" life.
The apartment had its advantages—a large picture window with a view of the horses cantering around the corral in the morning, a location close to Saratoga's charming little downtown strip on Broadway Street, with easy access to the nearby horse-racing track in the summertime where I could dress up in a sundress and wide-brimmed hat, strolling around to see and be seen.
And its disadvantages—a two-hour commute down the Northway to my job in Albany; New York on snowy days, a roommate who was a lovely woman except for her OCD tendencies–always mopping, swabbing, wiping and cleaning obsessively and frantically multiple times a day–and the fact that I only seemed to meet 19-year-old Skidmore freshmen boys who wanted to pick me up, instead of connecting with other young professionals.
It Was Time To Risk Change to Make My Dreams Come True
I looked at apartment listings all over the Albany, New York Capital Region and very nearly took an apartment in Schenectady's historic Stockade district when my friend, Miriam took my future into her hands and told me how it would be.
"You need to move to Troy," she said. "It's full of young people, it's a creative city, there's a lot going on. There are beautiful apartments and they're really inexpensive. You will love it!"
One day, Miriam drove me to downtown Troy, New York so we could walk around Troy's historic Washington Park together. I was in awe of the large Victorian mansions around the perimeter of the park, enchanted by the carved wooden front doors, 10′ tall windows, ornate cornices, wrought-iron balconies.
It was like a city out of a dream.
I soon found a three-bedroom apartment, one block away from Washington Park, for an astonishing $360 per month. I wouldn't even need a roommate. It felt like fate.
Starting My New Dream Life
Troy would become such an important city to me, a place where I'd launch my big activism dream—become a community leader and attend Harvard to study best practices in government. It all felt serendipitous, unfolding as it should somehow.
Incredibly, it was Miriam again who helped me to find and focus on a new passion. I first went out swing dancing with Miriam.
Before we went out dancing together, I'd done ballet, jazz, flamenco, salsa and tango for fun but hadn't yet found the dance that was "the one" I wanted to focus on, study, practice, for the long haul. I fell in love with swing dancing instantly. I loved dressing in vintage dresses and I loved being twirled around the dance floor. There is just something about live, big band music.
I loved spending three minutes in the arms of one handsome man, and then being passed onto the next handsome man.
Lindy Hop Enters My New Dream World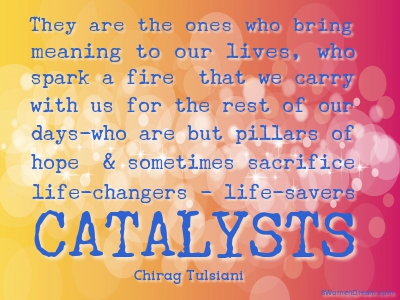 It was Miriam who also first introduced me to lindy hop, the granddaddy of all swing dances and the style I dance now. She suggested that we attend the American Lindy Hop Championships and I agreed.
What the heck, I thought. I didn't know a lot about the dance yet, and it would be fun to watch, take classes, and learn.
I didn't expect to fall head over heels for the dancers, and the feeling of it, and the scene.
But these dancers just made the music come to life for me in a way I'd never experienced before. Their moves were so fluid, and musical, and improvisational, and sometimes hilarious. The dance was alive with humor and passion.
A syncopated body movement, a visual joke, a slow glide across the floor, a body roll, would make me see the music in a new way.
I'd suddenly hear an instrument that my ear had missed a moment ago—the sax would jump out at me, or the melody line becomes more pronounced. I'd laugh out loud. I felt with a sense of absolute clarity that I would become one of those dancers. I would be a lindy hopper. I could see myself in vintage outfits, being lifted in the air, and spun around.
I was sure it was part of my calling. I could see myself dancing, teaching, performing, competing.
So I became a lindy hopper, thanks in part to Miriam.
An Unknown Dream Unfolded
Miriam would also introduce me to my ex-husband, Adrian. Granted, our marriage didn't last, but he was an important part of my life for a number of years and the relationship taught me a lot about myself. I loved our life together in many ways. Miriam introduced me to Adrian at a dance, and she drove all three of us to a dance workshop in Connecticut soon after our first date. She joked to me that Adrian would be her brother-in-law someday since she and I were like sisters.
My city. My dance. My man. My activism. All of these big dreams came into my life via Miriam, my very own change catalyst.
Crazily enough, Miriam and I are not even in touch. I have lost track of her, and haven't seen her on a dance floor in years. We had a small falling out years ago, and we never fully recovered from it. Honestly, I don't even remember anymore what it was about! She was still pleasant to me when she'd see me, but didn't seek me out anymore.
As I worked to further my big dream this week, I found that Miriam kept coming up again and again. I think of Miriam, after all these years, like a big dream catalyst or a big dream agent. She introduced me again and again to people or places or activities that would turn out to be important to me becoming who I now am today.
We're not even close friends any longer, but she was accidentally so influential in my life. Perhaps not coincidentally, it was also through Miriam that I got my first paid writing gig as a freelance journalist after moving to Albany. That was how I originally met her—through the paper she wrote for, that then hired me after she recommended me. She was the first person to interview me and to read my clips.
Who Are The Catalysts for Change in Your Dream Life?
In all of our little acts of generosity, in introducing someone to a fun activity, when setting someone up on a blind-date, we really just never know when we will be creating something for them that is life-changing. I'd ask you to reflect on that this week—both on the people in your life who helped introduce you to your big dreams and life passions, and those for whom you may have been a catalyst for their big dream.
Who are the people who have been catalysts for change to move you forward on your big dream journey? Have you been open to their suggestions and advice? If not, why not?
Lisa Powell Graham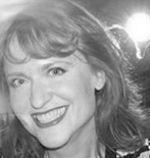 Lisa P. Graham is an inspirational writer, life coach, TED motivational speaker, and globe-trotter whose passion is to help others to find happiness and meaning in their daily lives. A political activist at heart, Lisa would like to empower more women to run for political office as a way to create positive change in the world. You can find her on her website or watch her TEDx speech on YouTube.
Note: Articles by Lisa may contain affiliate links and may be compensated if you make a purchase after clicking on an affiliate link.