Last updated on January 22nd, 2019 at 02:09 pm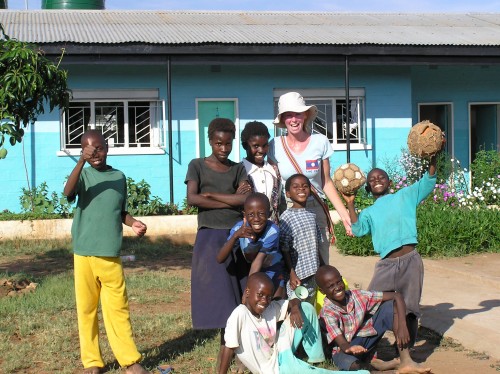 Have you thought about volunteer travel abroad as a way to make your world travel dreams come true?
I have been thinking about the topic since the Ethical Tourism Conference in February, which was organised by the charity, Tourism Concern who advocates for ethical tourism throughout the world. Tourism Concern is famous for their stand on travelers who volunteer at orphanages, as they have been highly critical of this growing trend.
They even launched a petition demanding that tour operators and volunteer organizations stop sending tourists to orphanages.
Their belief is that volunteering in orphanages is fueling a demand for "orphans," and so driving the unnecessary separation of children from their families.  Also that in most cases volunteering overseas with vulnerable children is inappropriate.
"Whilst we appreciate that many well-meaning volunteers may wish to volunteer at an orphanage our view is that looking after vulnerable children should be undertaken by local, full-time, professional staff and not by short-term volunteers, no matter how skilled or qualified," says Tourism Concern's chief executive Mark Watson.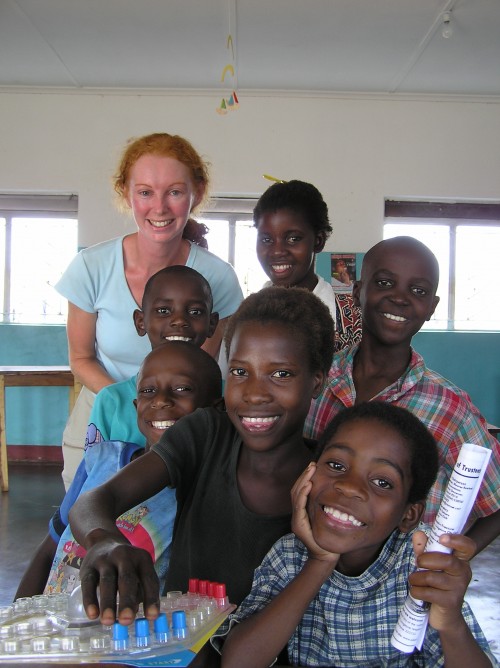 Further criticism on this practice has come from Luke Gracie, a manager at Friends International in Cambodia: "These are highly vulnerable kids, irrespective of whether they are actually orphans, and some people see no problem visiting their place of residence, hugging them, taking photos of them, and playing with them," she said.
"It is literally placing children as a tourist attraction, a commodity that is viewed and enjoyed like a temple, market, or zoo animal."
When I was travelling in Africa I volunteered for a few days at an orphanage in Zambia.
Was I encouraging the separation of children from their families just so I could have a holiday experience?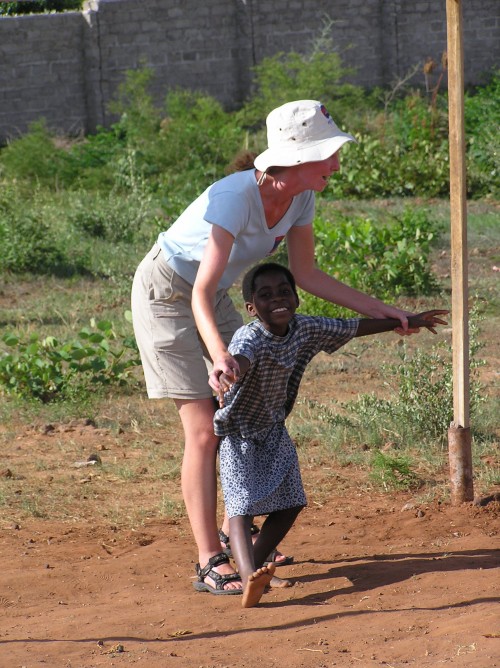 The Lubasa Children's Home in the Zambian town of Livingstone is reached by driving through the crowded suburb of Maramba, past smoking heaps of rubbish.
This is a world away from the tourists partaking in adrenalin-filled activities such as white-water rafting and bungee jumping at the nearby Victoria Falls.
But the orphanage itself seemed like an island of cleanliness and happiness. I met cheerful staff and 20 smiling children. Sister Immanuela gave us a tour of the house and grounds and then we played ludo and card games in the school room.
There was some outrageous cheating going on at snap.
This wasn't an organized volunteering experience but rather a response to a notice in the Backpacker Lodge where I was staying. This suggested people donate unwanted clothing and a few hours of their time to spend with the kids in the orphanage.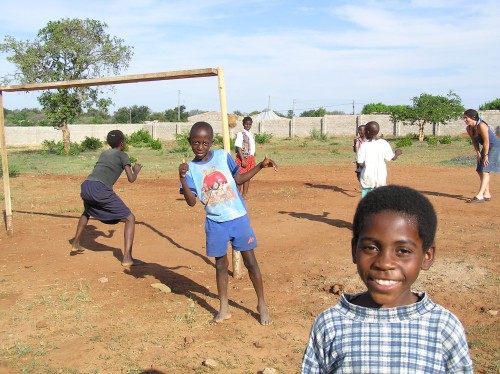 The children seemed to have few expectations beyond getting out and playing football on the hard dirt field. Our matches with Charles and Crispin, Melina, John, Francis and little Mercy Moona were very entertaining and we managed to help the little kids to a victory over the usual star players.
A girl who score three goals danced about in celebration – the embodiment of physical joy. The scoreline didn't stand in the way of indulging in a penalty shoot out.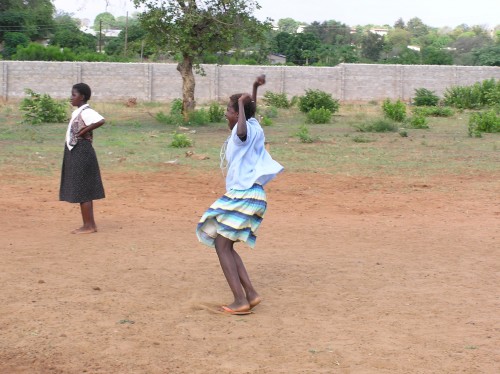 For me it was a way to connect with the real people of Zambia rather than just enjoying the tourist attractions. To get behind the tourism brochures, beyond the temples and markets.
The actual experience was very rewarding: I loved exchanging smiles and laughter with these lovely children.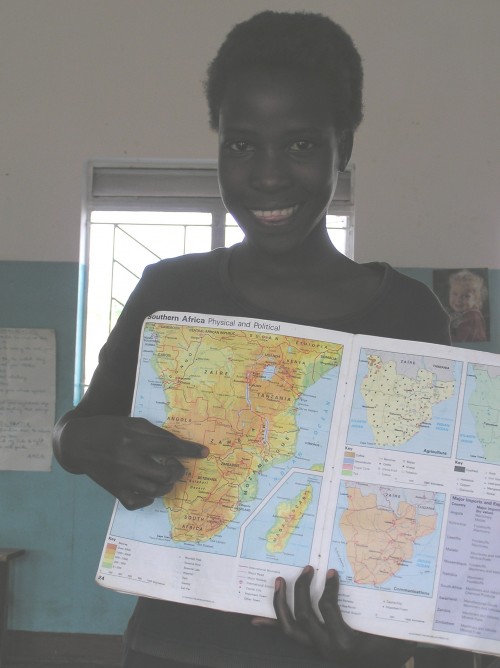 Yes I have to admit that my travel experience was enhanced. I hope they were genuine orphans and that my unqualified behavior was not inappropriate. I also hope the children didn't consider themselves to be like zoo animals!
But it has been food for thought.
Ethical Tourism does offer a list of 9 Ethical Volunteering Organizations on their site:
2. Reef Doctor
4. Azafady
6. Lattitude
7. ICYE
8. Crees
9. Adventure Alternative and Moving Mountains
Natasha von Geldern
See the World!
[fbcomments]
Natasha von Geldern is a travel writer, editor, and blogger who is passionate about making the pages of the atlas real by traveling the world. She is a contributor to Travel Wire Asia, Wild Junket Magazine, Yahoo! Total Travel, and Travelbite. You can find her on her travel website and blog, WorldWanderingKiwi.
Note: Articles by Natasha may contain affiliate links and may be compensated if you make a purchase after clicking on an affiliate link.