Last updated on July 27th, 2014 at 10:23 pm
Have you ever panicked over wheat-grass?  Spent some time counting leaves on a stalk of Silver-leaf?  Become ecstatic about receiving 500 pounds of onion seed?  Debated green mung beans versus yellow mung beans?  Wondered where to buy Lunaria or a Cardone puff?
You would if you were Deco (decorations) Chair for a Rose Parade float.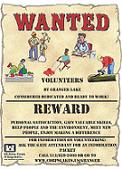 Aaahhh yes, its the first week of November and that means that my volunteer job as Deco Chair for the LaCanada Tournament of Roses Association has completely taken over my life.
Which means . . . very little time for riding and working on my dream of becoming an accomplished equestrian.
To give you an idea of how overwhelmingly "float" takes over our house at this time of year:
Last night, my husband and I were talking back and forth between the kitchen and the office.
Our 6 year old asks: "What are you talking about?"
"Float," I answer, laughing.  "Do we ever talk about anything else?"
Our 6 year old replies: "Well, maybe when you're with other people."
Yesterday morning, despite it being in the 70's and absolutely gorgeous outside, instead of riding, I was trading e-mails with our flower broker, trying to get on the same page for mum terminology:  She kept talking about "poms".  What the heck does she mean by "pom", I wondered.  Is that what I think of as "standard float mum"?
In case your interested, here's what I finally understand:  "Pom" means any mum with multiple blooms on one stem.  Then there are sub-types.  So, a "pom cushion" mum is what I call "standard float mum".   There's also pom buttons, pom spiders, pom starburst.  China mums are completely different – those just have one bloom per stem.  Poms come 6 stems to a bunch, 4 bunches to a bundle.
Whew.  Glad we got that cleared up.
Now my life as a deco chair can move forward.  (Nope, that wasn't sarcastic – this is the sort of stuff I worry about and must know.)
If only I could take my dedication to the LaCanada Rose Parade float and apply it to my dream of becoming an accomplished equestrian.  Float lends a certain rhythm to my life:
Design meeting for next year in the end of January
Concept decision and theme draft in the spring
Initial deco list call-out in late June
Flower meeting in July
Material ordering through late summer and early fall
Site visit in early November
Deco Week starts Dec. 20
Parade Day on Jan. 1
Jan 2 the whole process starts over again
I need to find that same rhythm for riding and allow that to dictate a bit more of my life rather than just fitting in riding when the time presents itself.  It might look something like:
Show season starting in late May or early June
Ride as much as the weather allows through the fall
Winter off with some plan to stay in shape (both Nikki and myself) as much as possible
Ride again in spring as soon as the weather allows
Float has a deadline:Â  The Pasadena Tournament of Roses parade starts at 8:00 January 1 without fail.
Hopefully, Catherine making us state our goals for next year will give me the same sort of deadline for becoming an accomplished equestrian.
Until next week!
Where maybe there will be riding, but definitely more Rose Parade, Deco Chair,  and float stuff.
Danelle

(Danelle left 8 Women Dream in March of 2010 and is still working  on her dream is to become an accomplished equestrian)

Enjoy this special 8WomenDream Guest Contributor story submitted by new and experienced big dreamers throughout the world, edited and published to capture a dream perspective from different points of view. Do you have a personal dream story to share with 8WomenDream readers? Click here to learn how to submit dream big articles for consideration.
Note: Articles by Guest Post Contributors may contain affiliate links and may be compensated if you make a purchase after clicking on an affiliate link.