Last updated on November 6th, 2019 at 12:38 am
When I was a little girl, I had three big dreams.
One was to be a famous writer.
I started dozens of novels that ended up, unfinished, in the bottom of desk drawers. I was a skinny little school-girl with glasses who dreamt up characters with qualities I longed to embody  — they were sexy and powerful and lived lives full of intrigue and drama.
I, in the meantime, went to school every day, won science and math contests, and got made fun of for being such a total geek.
I also thought it might be fun to be the first female president.
Today I am not sure I would characterize Obama's job as "fun." My family was in politics when I was growing up however and I found it glamorous.
Campaigns meant I got to stay up until midnight, eat pizza, and flirt with cute boys. Pizza, boys, late nights, what more could one girl need from life?
My third childhood dream was to be the back-up singer and dancer in the band.
I used to memorize my girlfriends' jazz routines. I remember one hot little number we performed in my friend Julie's basement to "Another One Bites the Dust."
I always thought I could be that girl in the sparkly dress and go-go boots who belted out the "woo-woos." Why Prince never discovered and hired me, I will never know!
That said, as an adult I have taken my dreams into my own hands. In my own way, I am living each of these dreams now.
Sometimes it's on a modest scale. For example, last Thursday evening my best friend and I headed to a karaoke fundraiser for her workplace. We sang Prince's song Kiss, dancing seductively, and were a giant hit.
I joined a gospel choir at Glide Church while living in San Francisco. Every Sunday I stood on the risers and joined my voice with 100 other singers, spirit moving through us in an ocean of sound.
I was also a professional dancer for years, teaching and performing lindy hop.
I haven't run for office yet, but spent years training for it. I earned my MPA degree from Harvard's Kennedy School of Government. I have been asked to run for office multiple times in the city where I live – Troy, NY – although the timing hasn't been right.
And of course I am writing my first book now, as each of you watch and hopefully cheer me on.
I'd encourage you to find ways to live YOUR dreams, whether on a small scale — like my karaoke number at the bar! — or a bigger scale, like going after a job you've always wanted.
Randy Pausch, a former Carnegie Mellon professor who died of pancreatic cancer at age 47, had incredible things to say about Achieving Your Childhood Dreams. Check out his famous "Last Lecture" for inspiration.
What were your biggest childhood dreams?
And can you do something today to set those dreams in motion?
Lisa

(Lisa has launched her dream by signing up for Ellen Sussman's "Memoir-in-a-Year" class, speaking her story out loud at a Take Back the Night rally, and committing to a regular writing schedule — 50 pages due by December! Being invited to join 8womendream.com was a dream come true, and she looks forward to chronicling her writing process. Lisa is currently bi-coastal with her home in historic Troy, New York and her heart in San Francisco. Lisa's post day is Tuesday).
DREAM GOAL:Â  NOVEMBER 01, 2010 COMPLETED MEMOIR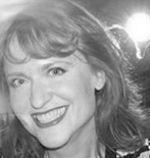 Lisa P. Graham is an inspirational writer, life coach, TED motivational speaker, and globe-trotter whose passion is to help others to find happiness and meaning in their daily lives. A political activist at heart, Lisa would like to empower more women to run for political office as a way to create positive change in the world. You can find her on her website or watch her TEDx speech on YouTube.
Note: Articles by Lisa may contain affiliate links and may be compensated if you make a purchase after clicking on an affiliate link.