Last updated on February 8th, 2012 at 02:06 pm
I cannot believe I am still fighting this cold I picked up just before New Years. I was scared I had the beginnings of pneumonia – something I have overcome twice before.  This cough and the symptoms I was having was sending off all kinds of bells and whistles that I should be very careful and take extra good care of myself.  Thus no walking and training for the Bay to Breakers yet.


But there is a silver lining to this cloud of illness.
I have enjoyed some of the most restorative sleep I have had in . . .  well over a year.  To fall asleep, then dream and wake up many hours later feeling fully rested feels better than any afternoon delight I have enjoyed with any blue-eyed Latin lover.  Pure heaven.
And with this rest came lots of time to read and organize and begin my plans for this year.
I did implement the following while sick –
1.   A Daily To-Do List
Each night I am making a list of things I want to accomplish the next day. This list also includes 5 steps I can take toward my dream goals of running the Bay to Breakers, writing my e-book for this 8 Women Dream site, and having this site be recognized enough to land us on Ellen or Oprah, or both.
2.   Reading and Studying the EBOOK – How To Launch The **** Out of Your EBook
Heather, our entrepreneur gave me this EBook for Christmas (no shock here)and I have slowly begun to work through and follow the steps outlined within for my Ebook about this 8 Women Dream project. Right now I am studying chapter 1: Analyzing The Market for Your EBook. I have been looking at Clickbank, Google keywords and sizing up my competition.
3.   Utilizing Jack Canfield's The Success Principles
Heather also printed out all the forms that go with the book I already own (The Success Principles) and I have begun to use them in my plan to achieve items one and two above. Each night just before falling asleep, I ask myself "If you could do just one thing towards your dream tomorrow what would it be?" Whatever answer comes to me I add to my To-Do List as the most important item for the following day.
4.   Marketing Software
I am working through the marketing software Ray loaned to me to finalize my marketing plans for 8 Women Dream. I've done the least amount on this because it requires that I sit in front of a computer.  This cold has had me in bed more than in front of a computer.  This should improve as I feel better.
5.   Eating well
I have been eating a ton of vegetables and fruit. This is mostly because one of my dear friends was diagnosed with stomach cancer over the holidays. He is the same age as me and when they removed the cancer, they found that it had spread to his liver. I was devastated to say the least. I think I cried for three days after hearing the news.  It does serve as a warning to take better care of myself. This was heightened by the fact that I was suffering under one of the worst colds I have had in 15 years. So the diet thing just sort of kicked into gear on its own.
6.   Daily Meditation
I have been meditating for 20 minutes everyday. I have been borrowing my son's Itouch and using some great meditations I have found on YouTube. The only problem is with this cold I have been falling asleep for about two hours after each meditation.
6.  Editing My Other Blog – A Week In the Life of A Redhead
I finished editing all of the November 2005 blog posts and I am on to editing December.
7.   Joined Looking For 50 Authors on Facebook and made the cut.
50 Authors is a co-operative story project. My submission to make the cut: ". . .There's an unusual tattoo in the shape of a Mexican Fan Palm Tree on her inner left forearm with the word Zaragoza faintly painted in red at the base of the palm tree. Emma doesn't remember getting the tattoo. It seems one morning she looked down and there it was. Her gut tells her that it is important, but she doesn't know why and no one seems able to remember when they first noticed it on her arm. . ." So now from time to time I will be having to think up a paragraph to add to an ongoing story. You know, because I don't have enough to do.

What do I have left?
I need to go through my 150 lifetime goals and see what I completed in 2009. Then I need to transfer each one to an index card to carry around and look at. This is one of the steps in Jack Canfield's book that I have yet to complete. I do have them in my dream diary, which does stay in my purse and go with me where ever I am.
I need to buy new running shoes.
I need to figure out how I can best help my friend who has cancer and his family when they live on the East coast and I am on the West coast.
It's a beginning.  In spite of everything, I am excited about 2010.
For this week's inspirational video, I'll leave you with Jack Canfield's advice on planning your day the night before –
What have you done so far this year to change your life?
Catherine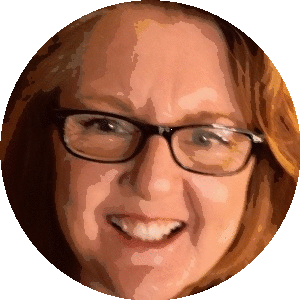 Catherine Hughes is the founder, content director and editor-at-large of 8WomenDream. She is passionate about helping women step out of their own way and strike out into a world waiting for their special talents. She's a published author and a former award-winning mom blogger. Catherine has helped companies both large and small create engaging web content, social media narratives, and unique blogging platforms. She claims to be a redhead, but don't hold that against her.
Note: Articles by Catherine may contain affiliate links and may be compensated if you make a purchase after clicking on an affiliate link.