Last updated on January 23rd, 2019 at 10:36 am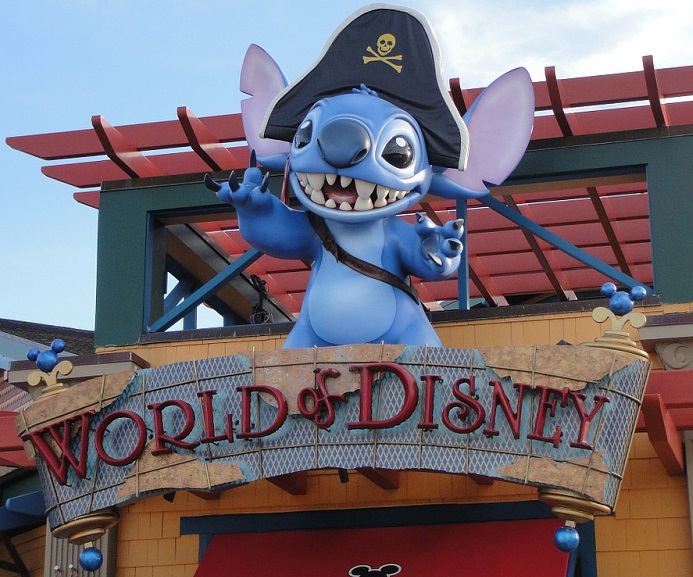 Are you a big Disney fan? Do you love Disney movies? Are you one of those people that can name every Disney Character ever created? Is your dream to travel to all the Disney locations around the world?
Then I have a travel dream bucket list idea for you!
Adventures by Disney is now offering travelers the opportunity to explore the locales featured in popular Disney movies and television shows via a variety of exciting vacation itineraries.
You can visit the location inspirations for the movies Big Hero 6, Frozen, Brave, or for T.V. shows like Nashville. From visiting the real-life inspiration for the kingdom of Arendelle from Disney's Frozen, to exploring the sites featured on Nashville on ABC and beyond.
Adventures by Disney offers 4 vacations to settings seen on the silver screen and television screen:
1. Adventures by Disney — Big Hero 6
On the Adventures by Disney Long Weekend vacation to San Francisco/Napa, travelers can explore the city that inspired Big Hero 6 filmmakers when creating the fictional town of San Fransokyo.
This travel itinerary features a 4-day, 3-night vacation visiting the Angel Island military base and a trip through Japantown, both of which served as creative inspiration for the film. Guests will also enjoy exclusive and personalized video content from the directors and producers of Big Hero 6, along with other fun surprises.
2. Adventures by Disney — Frozen
Experience the beauty and majesty of Norway, the country that inspired Disney's Frozen. This 8-day, 7-night itinerary takes guests into the storybook village of Bergen, which served as the inspiration for the kingdom of Arendelle.
Adventurers will journey through ice-capped mountains, fjords and see the stave churches that shaped the landscape and architecture depicted in the hit film.
3. Adventures by Disney — Brave
Journey through Scotland's ancient stone castles and lush landscapes that played a role in the creation of the Disney-Pixar animated film Brave. On this 9-day, 8-night vacation, guests will take flight to the Isle of Lewis, whose people and ancient sites inspired the film.
Travelers will feel like the film's heroine, Merida, as they step between the mysterious Callanish Standing Stones and learn the art of archery. In the National Museum of Scotland, visitors can find the 200-year-old Chessmen of Lewis set, which is depicted in a chess scene between Merida and her mother in Brave.
4. Adventures by Disney — Nashville
Known around the world as Music City, Nashville is the backdrop of the critically acclaimed television show Nashville on ABC. On the 4-day, 3-night Adventures by Disney Long Weekend to Nashville trip, fans of the show will see the city's famous landmarks, as well as experience iconic sites featured in this musical television drama, such as the Bluebird Café, Grand Ole Opry and Ryman Auditorium.
Adventures by Disney offers more than 30 itineraries for travelers who would like to visit other exciting spots around the globe. Adventures by Disney offers ideal travel bucket list items for families who would like to visit the places they have always dreamed of with a Disney-based theme.
For more information about the incredible itineraries offered and activities included on an Adventures by Disney vacation, visit AdventuresByDisney.com.
Now go add one or all of these adventures by Disney to your travel bucket list!
Natasha von Geldern
Wander the World!
Sources:
Launched in 2005, Adventures by Disney provides immersive, hassle-free and unforgettable group guided family vacation experiences to destinations in Europe, North America, South America, South Africa, Asia and Australia. Adventurers traveling with Adventures by Disney receive exceptional service while taking part in extraordinary and customized experiences at locations including: the South African plains, the great cities of Europe, Costa Rica's rich rainforest, the ruins of Pompeii and Machu Picchu, Australia's Outback, the Great Wall of China and some of America's most iconic destinations, from big cities to big sky country and beyond.
Over the past nine years, Adventures by Disney has been recognized by numerous travel organizations for its excellence in family tourism. Adventures by Disney was recently named North America's Leading Tour Operator at the 2014 World Travel Awards, and was previously named the World's Leading Luxury Tour Operator in the 2012, 2010 and 2009 World Travel Awards.
Adventures by Disney was also ranked No 1 among Tour Operators and Safari Outfitters for Families in 2011 by Travel + Leisure's World's Best Awards.
[fbcomments]
Natasha von Geldern is a travel writer, editor, and blogger who is passionate about making the pages of the atlas real by traveling the world. She is a contributor to Travel Wire Asia, Wild Junket Magazine, Yahoo! Total Travel, and Travelbite. You can find her on her travel website and blog, WorldWanderingKiwi.
Note: Articles by Natasha may contain affiliate links and may be compensated if you make a purchase after clicking on an affiliate link.