Last updated on February 26th, 2023 at 12:23 pm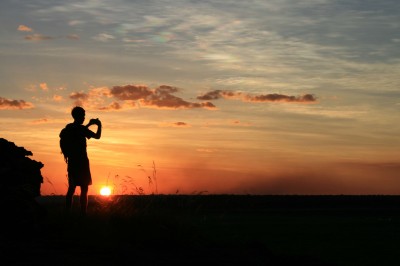 The new year is just around the corner and I can't wait for all the excitement to begin.
I will be camping in a mountainous area of Australia for the New Year's weekend and my thoughts will be with all o the world's big dreamers.
So what is in store for me this coming year?
Here are my 8 New Year's goals, travel and otherwise:
1. Have a great rock climbing adventure and travel year. I love rock climbing and combining this with adventure travel is the ultimate. This year as well as more rock climbing adventures in Australia I hope to climb in Yangshuo, China, and also in Europe.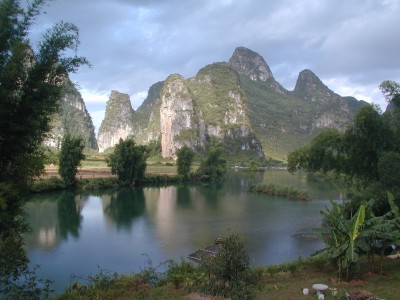 2. Complete a major alpine hike. I have been wanting to knock something off in terms of famous multi-day hikes for some time now and maybe this year will be the year. Either in Europe or here in Australia.
3. Do some more travel in the developing world with my daughter. I have already talked about my enthusiasm for traveling with children but for the most part, we have traveled First World with her so far. She coped admirably with the backblocks of Bali in this year so next year I think she's ready to discover more of what the world is really about.
4. Undertake another great train journey. There's no secret I love traveling by train and one of my new year goals this year is the Trans Mongolian. That's like the Trans Siberian except starting from Beijing and traveling to Russia via Mongolia rather than starting in Vladivostock.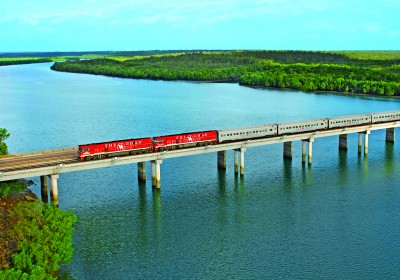 5. Attend a travel blogging conference. Travel Blogger Exchange (TBEX) and Travel Bloggers Unite (TBU) are two travel blogging conferences that have sessions both in North America and in Europe. I want to meet some of the fabulous people I have connected with through social media. I want to get improve my blogging and photography skills. I want to learn more about how to make the most of my blog.
6. Publish travel e-books. The first e-book in what I hope will be a series has been drafted and I'm just waiting on design and then publication could be just around the corner. I am so excited about the possibilities of this – sharing the knowledge and passion I have about lesser-visited corners of the world.
7. Publish my own digital magazine.  This is a big new year goal and something that will take a lot of courage and hard work to bring to fruition next year. A glossy, flip book magazine full of fantastic photography and inspirational travel stories. Making the pages of the atlas real is my world travel dream and sharing that passion with others in a more professional way is the next step.
8. Celebrate my birthday somewhere awesome, preferably with mountains in view and surrounded by friends. The European Alps are high on my preference list at the moment.
Natasha von Geldern is a travel writer, editor, and blogger who is passionate about making the pages of the atlas real by traveling the world. She is a contributor to Travel Wire Asia, Wild Junket Magazine, Yahoo! Total Travel, and Travelbite. You can find her on her travel website and blog, WorldWanderingKiwi.
Note: Articles by Natasha may contain affiliate links and may be compensated if you make a purchase after clicking on an affiliate link.