Last updated on April 27th, 2014 at 12:49 pm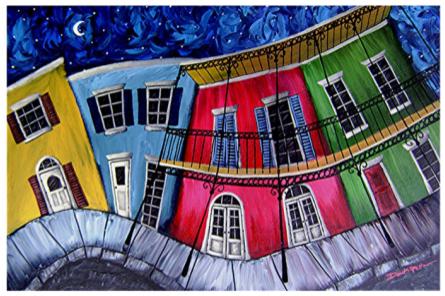 Is next year going to be the year that you finally do something about making your dreams come true?
My advice to you on the week where each blogger here is writing about dream goals for next year: Make your sleeping dreams become your real dreams.
That's my plan.
You see, I had a dream the other night while sleeping. It was a familiar theme for me. It was of 2 houses:
Dream House 1–
It's a house in the French Quarter area of New Orleans, Louisiana and it's abandoned. It once belonged to someone in my family who I love but is now deceased. There is a large window in the front and the window is broken on one side. The dirty curtains blow in and out of the window as the breeze blows and the sun shines in and hits the dusty hardwood floors that hide the original shiny wood.
There is an empty chair next to the window and it looks inviting and intriguing. Someone once sat in that chair in a peaceful and warm home yet no one has sat in that chair in a very long time. The kitchen is old but very cool and interesting. There is a side door off of the living room that opens to a field of vegetables and there is a woman who is walking with a basket on her head which is full of beautiful and fresh produce that is ready to eat.
It's a scene that you would experience in a place like Jamaica. The woman has dark skin and is beautiful and seems to find great joy in caring for this space and being a part of these beautiful edible things. This house is frequently in my dreams.
Dream House 2–
I used to live in this house but when I revisit it, I find so many places that have yet to be discovered, developed and finished. There are exposed 2×4's with bare insulation, steps to other levels. Large open spaces , narrow hallways and doors that lead to rooms I didn't know existed.
In the kitchen there is a large skylight at the peak of the ceiling.
The sun shines through this skylight in my dream and the sky is always blue. I have a burning desire to get into this house and start finishing what was left untouched.
I also have recurring dreams of movement: escalators, elevators, train stations with basements and large airports made of glass. And there's levels. Lots of levels. I also dream of running to catch a plane and just making it.
The dreams may seem sad and part of me is sad while I am dreaming about the houses.  I want to live in the houses and fix them up again. Repair the broken window, clean the floors, cover the bare walls and move to the next level to create my new homes. I want to put up new curtains and continue to let the sun shine through these homes rich with history.
These dreams used to make me feel regret because it felt that I abandoned the nooks, crannies and spaces that were part of dreams that I once had. Now I have discovered that these dreams are positive.
Most importantly, I learned that dreaming of a house represents a sense of one's self.
Whoa.
Sleeping dreams are a huge part of your conscious dreams. The dreams you are achieving, want to achieve, or feel you haven't achieved. You may think they are just "coincidences," but they aren't. Every scene of your sleeping dreams mean something.
Bob Hoss is the Executive Officer for The International Association for the Study of Dreams. He says:
"Dreams borrow a bunch of images that spell something out. But because the rational parts of your brain are off at night, dreams are speaking a different language. Your dreams speak in metaphor."
It's a language of analogy.
Your sleeping dreams are a looking-glass to your conscious dreams.
Robert Louis Stevenson conceived his dream of the classic novel,  "The Strange Dream of Dr. Jekyll and Mr. Hyde" while asleep. It was written, re-written, re-re-written and printed in a maximum of 10 weeks.
Professional golfer, Jack Nicklaus, found a new golf swing while sleeping,
……and my personal favorite:
Elias Howe invented the sewing machine in 1845. He had the idea of a machine with a needle which would go through a piece of cloth but he couldn't figure out exactly how it would work. He first tried using a needle that was pointed at both ends, with an eye in the middle, but it was a failure.
Then one night he dreamed that he was taken prisoner by a group of natives.
They were dancing around him with spears. As he saw them move around him, he noticed that their spears all had holes near their tips. When he woke up he realized that the dream had brought the solution to his problem.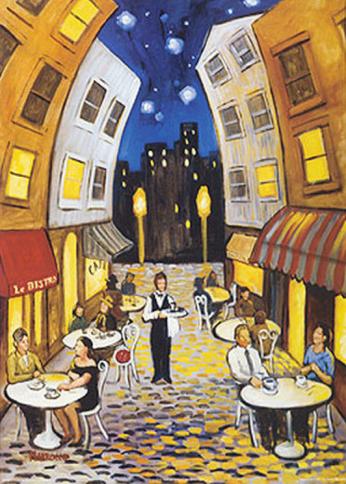 I've been putting my dream focus on teaching, while my private chef dream is developing the next phase of menus and offerings in time for busy season. I taught a cooking class recently and started talking with a couple with whom I connected. It turns out that he is the Dean of a local culinary school and she is Dean of the district culinary high school programs.
They asked me if I was interested in teaching at another "level."
How ya' like that?
Coincidence?
I smiled (and of course I screamed,"YES!") because of my sleeping dreams. It made sense. It just took some time for me to tune in to them.
Here are some suggestions to help make your sleeping dreams become a part of your complete dreams this year:
• Put a paper and pen beside your bed at night with intentions of journaling your dreams or jotting down anything that wakens you.
• Tell yourself you are going to dream and remember the dream.
• Upon waking, don't jump out of bed to get the day started. Give yourself some time to "be."
• Try not to wake to an obnoxious alarm.
• Pay attention to emotions you are feeling upon waking and images you remember while sleeping.
• Write, write, write. Even if it is a word. It's important.
My sleeping dreams have been my friend. They help me develop and learn more as I live each day. They are valuable to my life.
Many of us may feel that time is our enemy and that there isn't much time anymore to start, continue, or finish your dreams. Time can be a great friend for helping you fulfill your dreams.
You are as young as you will ever be right now.
So, I leave you of course, with a recipe which is mild, fire-y, easy, and healthy.
Imagine that!
It sets the pace for the new year. . . and new dream goals.
Maria
Zen Scallops
6- U10 scallops
A collection of wild mushrooms: oyster, chantrelle, shitake,
Olive oil
2 pats of butter ( keep 1 pat refrigerated )
White wine
Garlic ( chopped )
Green onions ( sliced )
Salt
White pepper
A splash of heavy cream (if you want to be decadent and don't care about calories)
Salt and pepper scallops. Slice and rough chop mushrooms. Gently tear oyster mushrooms with your hands . sear scallops in olive oil and 1 pat of butter. Sear until scallops are brown and have sort of a crust. Turn scallops to the other side and sear. Pour the white wine in the skillet and step back or not.  Keeping your face close to the skillet may save you money on eyebrow and lip waxing.
The inside of the skillet will create a big flame ( which is actually the most fun part ). When the flame subsides, remove scallops. Add garlic, mushrooms and green onions to skillet for a few seconds. Add the cream if you wish ( I say shake things up and add it ) and/or add the cold pat of butter to thicken sauce. Salt and pepper and taste. Reduce the sauce a little. Put scallops on a plate and pour the sauce over the scallops.
This dish is great tossed with angel hair pasta if you don't care about carbs. If you do, eat it alone with a nice salad of mixed greens, pears, bleu cheese and pine nuts with a lemon vinaigrette.

Enjoy this special 8WomenDream Guest Contributor story submitted by new and experienced big dreamers throughout the world, edited and published to capture a dream perspective from different points of view. Do you have a personal dream story to share with 8WomenDream readers? Click here to learn how to submit dream big articles for consideration.
Note: Articles by Guest Post Contributors may contain affiliate links and may be compensated if you make a purchase after clicking on an affiliate link.