Last updated on July 5th, 2022 at 11:35 am
As we flew over the lush green valleys of Kaua'i, waterfalls swollen and new streams of water created by the previous night's heavy rains, my sister spotted a rainbow through the side window of the helicopter.
It seemed auspicious. The rainbow signified a path between Heaven and Earth in Greek mythology. Rainbows are supposed to bring good luck. Of course, the leprechaun hides his pot of gold at the end of the rainbow as well, as everyone knows. Would this new year be a year of increased prosperity and abundance?
That, I believe, will be up to us. We are powerful creators, creating our lives as we go.
A Dream Holiday
Right now, I am living the dream, celebrating the remainder of the holiday season first in Hawai'i, then back in New York for a few days, before flying to India for a month. Traveling the world teaching workshops about living your dreams, and writing about them, is a dream come true for me. And that's exactly what I'm up to in the world right now.
In India, I am partnering with my spiritual teacher and friend, Nithya Shanti, to teach "joyshops" on Creating Your Happiest Year Yet. This is a total dream come true for me. Last year, I set the intention of creating and teaching "dream visioning" workshops.
I never could have imagined that dream would lead me to spend a month in India, teaching with someone who is a personal hero of mine.
The Power of Dreaming Big!
Last year I set the goal of leading at least 10 such workshops. I fell short of my goal, teaching only three. Yet, I also organized five more workshops for other spiritual teachers I admire, bringing the count to eight (I count my involvement there as helping to fulfill the dream). And, organized two more that had to be canceled due to circumstances and timing.
That's 10 workshops total in a year. If I count on both organizing and teaching, then I did hit my goal after all.
At the beginning of the year, however, it seemed out of reach. I had no idea how to accomplish them.
I started out by creating a workshop last January, partnering with a dear friend, and dreaming up the curriculum, based on years of training with life coaches and working on my own self-development.
Our workshop on creating a plan for making this year the best year yet was a big success. And then other opportunities arose both to teach, and to create workshops for others.
Following The Path Where It Leads
I also launched my own life coaching business in 2010, and now have coaching clients I work with on creating a vision and map for living their dreams. I do love this work.
It took teaching and organizing workshops to help me find the courage to take on clients of my own. I'd been informally coaching people for years, and had worked and trained with many life coaches, and yet I needed to believe in my own ability to help others and to do this well. Lining up my first paying clients was a major victory.
Luckily they also love the work we are doing together, and have reflected back to me on the fact that my work with them is helping them to make major positive changes in their lives. I'm so grateful for the chance to do work that is so fulfilling and to make a difference in the lives of others.
And of course, I finished the draft manuscript of my book, living that dream out loud. That was my biggest goal of the year; mission accomplished. This year, I plan to finish editing the manuscript and then find an agent. That's part two of the book dream.
What Are Your Big Dreams?
When you get into action on living your big dreams, there is no telling where life will lead you, or what doors will open for you. It may surprise you.
There is magic in committing to living our passions. The universe often lines up to support us in the most surprising, fun, synchronistic ways. And then we may end up launching a new dream as a result.
As we bring 2010 to a close, I want to share some exercises that I do with my life coaching clients and some thoughts on how to dream even bigger in the New Year, start making those dreams a reality, and have more fun.
8 Ways To Make This Your Happiest Year Yet
1. Decide that every day will be the happiest day of your life.
Say this aloud to yourself every morning. Try it; it just might make you giggle. Look in the mirror or lie in bed before rising and say, "Today is the happiest day of my life!" Setting an intention every morning to be happy, no matter what life may deliver, helps us to enjoy all the moments of our lives and to remember that while en route to living our dreams, ultimately it is the quality of the journey that counts. This is an exercise I adapted from my teacher, Nithya Shanti.
2. Commit to your own health and wellness above all.
Living our dreams to the fullest requires energy. In order to do and be all that we wish to be in the world, we need to treat our bodies well and honor our spirits. Decide on what your spiritual and exercise practices will be this year, and then honor that. Remember that every time you meditate, eat healthily, or go for a walk, you are giving your body and soul a gift. Reward yourself for the times you do practice, vs. beating yourselves up for the days when you don't.
3. Give what you wish to receive.
If your big dream is to fall in love, or launch a business, support others in doing the same. It's not only good "karma," it feels good too, and what we give, we receive back in abundance. So play match-maker for single friends, or help a friend plan her wedding. Cheer on a friend who is giving a new business venture a shot. All the good you do will find its way back to you.
4. Ask your soul what it wants to do and be in the world.
We all have a deep reservoir of inner wisdom to tap into. Pose big questions to yourself. Who are you? What are you here to do in the world? What will make you happiest? Ask these questions, and then take the time to journal about them. You may be surprised what arises if you simply give yourself the freedom to flow with what comes and jot it down.
5. Envision a beautiful future.
Spend some time visualizing what you want for your life at the end of your life; in 20 years; in 10 years. What does your dream life look like? Visualize it, feel the feelings, see and smell and hear the sounds of what it will be like. Then, write down a vision for your future.
6. Make peace with your past.
If you feel incomplete with your past, do the work you need to do to forgive yourself and others. You are where you are now for a reason, and it is the perfect place to be on your own evolutionary journey. Besides, you can't change anything that happened in the past, and worrying about it is wasted energy. So make amends if you need to and just let the rest go. Celebrate being here now.
7. Set clear goals and make sure some are "stretch" goals.
When John F. Kennedy decided that the United States would send a man to the moon in ten years, no one could imagine yet how this would possibly happen. Challenge yourself to do what seems impossible for you, knowing that you are also capable of much more than you can easily imagine! And set some clear goals in areas of your life that matter to you, including health, relationships, career, community service, finances, fun, and adventure.
8. Create a dream map.
Now, start to map out some action steps that can help you make your goals a reality. You don't have to know every step on the path, you just need to start moving! As the saying goes, "A journey of a thousand miles begins with a single step."
Perhaps most importantly, have fun with it. This is your life, after all. Don't forget to live it!
Lisa Powell Graham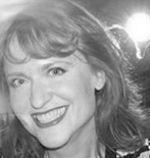 Lisa P. Graham is an inspirational writer, life coach, TED motivational speaker, and globe-trotter whose passion is to help others to find happiness and meaning in their daily lives. A political activist at heart, Lisa would like to empower more women to run for political office as a way to create positive change in the world. You can find her on her website or watch her TEDx speech on YouTube.
Note: Articles by Lisa may contain affiliate links and may be compensated if you make a purchase after clicking on an affiliate link.