Last updated on January 20th, 2015 at 11:33 pm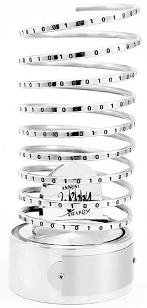 People often ask me to write about how to set-up and manage a top blog. I hesitate to write about blogging because so many other blogs have dedicated years to telling the world how to do this, and I have always felt my comments would just add to the noise.
However, I have been blogging for six years now and I have learned some things about running a blog that is inching its way to the top of the blogsphere.
Tips for Running a Successful Blog–
1. Not everyone, or any writer can blog.
Blogging requires a writing style where you talk to the reader as if they are sitting across from you in a restaurant – where you are telling them something amazing that will either make them mad, shocked or laugh hysterically. Most blog posts are boring, but we bloggers don't see this because we are too in love with our stories.
Blogging is more than good writing. It's presentation, headlines and keyword research. It's linking and watching Google Trends. It's writing about something people will care enough to read. It's about writing something you are afraid to say.
2. Blogging and blogs are hard work.
Blogging takes self-discipline and commitment, which test your resolve once the newness of blogging has run out, and you've run out of things to say in three months. The average post should take you several hours to complete between research, writing, editing and design.
Depending on how many times you post in a week – this can become a part-time job. Blogging is not fun. Blogging is rewarding.
3. Blogging involves following a writing format that many writers (and people) can't follow.
Your headline and the first 120 characters of your blog post are everything. They need to be SEO friendly and be the result of effective keyword research. The headline needs to be clever to draw attention and reflect what your post is about. Forget this rule and your post will never be found in search.
I follow Brian Clark's rules on headline writing at Copyblogger.
4. Start a blog and they will come – write a post and they will come, and other crazy thinking.
Just because you think you've written the next Cluetrain Manefesto, it doesn't mean that anyone besides your mother and your best friend will come read what you have to say. The public is busy and they won't just magically find you. You have to market your blog posts. You have to behave like a door-to-door salesmen cold-calling on the world asking them to read your post – constantly – every time – forever. Get over it.
5. Content trumps design.
Your blog content is everything. If you have great content, but a crappy web design, people will beat a path to read your blog. Can anyone say I Can Has Cheezburger? Their design has slightly improved over the years, but it's the content that the millions keep coming back to read.
6. No one cares about you.
This is my favorite Seth Godin line ever. It's true. So stop writing so much "I' this and "I" that when you blog. Write something the reader needs to know. Be interesting. Write with the reader in mind.
Just look at some of 8 Women Dreams top 10 posts below – who are they about?
1. Healing Affirmations For Daughters Of Toxic Mothers
2. 9 Reasons Why It Is Hard To Dream
3. 5 Warning Signs It Is Time To Find Your Dream
4. Frankly My Dear I Do Give A Damn
5. Eat, Pray, Love Your Way To A Dream Life
6. 50 Most Inspiring Dream Big Quotes of all Time
7. 8 Top Photographers In The World For Photography Dreamers
8. Meditation Tips For Those Who Can't Sit Still For 3 Minutes Without Wiggling
9. How to Make an Ordinary Life Extraordinary
10. 10 Famous Graphic Designers for Design Dreamers
Why are these posts so popular? Because they help people.
7. If you don't have the money to pay for Internet advertising, you must self-promote your blog posts everyday.
Besides posting everyday so that you rise to the top of the blogging pile, you must promote, promote promote. You must comment on other blogs, write articles for other publications, guest blog on other blogs, aggregate your posts, email your friends and followers, socialize on social media and do everything in your power everyday to gain exposure.
Expect to work 25 hours a week on your blog – minimum.
8. You have to be consistent.
You must stay on topic to gain readership. This is the hardest fact for bloggers to face because they get bored writing about the same subject over time. But here's the kicker: your readers don't grow tired of your subject. If I want to get information about writing for the web, I see Brian Clark on CopyBlogger or Darren Rowse on ProBlogger.
Can you imagine how I'd feel if I went to either of these two blogs and found posts on dog sitting or dinner with their grandmother? Don't think of your blog as a diary, think of your blog as a publication.
Does Vogue feature Italian cooking? Does Oprah feature Fly Fishing?
Stick with your topic.
9. Making money blogging is easy and other Internet myths.
It takes years to build a loyal following when you blog so trying to sell them something when your blog is 3 months old just won't work . . . unless you are famous, or endorsed by someone famous. It takes years to make any money at blogging and usually it's by selling your own products and services or affiliate relationships with other top bloggers. Keep your day job. You have a better chance at becoming famous if you blog, than making money.
10. You will not be an overnight success.
It can take 3 years to gain enough momentum to your blog – even if you are doing everything right. Darren Rowse of ProBlogger worked three jobs when he started blogging. But there is more to it than this. You have to become an expert at what you are blogging about. It's why you have to stick with your subject.
Re-read tip number 8.
Write this above your computer:
Niche blogging + expertise + SEO = rich and famous.
11. Don't start blogging if you are going to quit in the first 3 years.
There are well over 133 million blogs on the Internet. Enough already. Don't further clutter the Internet if you don't plan to stay in the game when the work gets boring, tiring, difficult or inconvenient. If you tend to quit things at the first sign of difficulty, then blogging is not for you. I have wanted to quit blogging more times than I can remember. I don't because I respect the readers too much.
Quitting is not an option.
12. If you are scared when you write, then it is the post you should publish.
There is too much "my cat meowed at me" and "I am eating a salad" musings on the internet. Don't make your blog more of the same. If you are going to write a diary, then don't submit your blog to search. If you are going to write on a blog, then help people!
Say something scary.
Do something important.
Do you think Heather Armstrong or Penelope Trunk became famous bloggers for writing about the dust on the bookshelf? No! They write controversial subjects like how being a parent sometimes sucks, and why hating Tim Ferris is important.
And their commenters sometimes rip them in two. Yet they still take risks with their writing. You cannot be cautious and be a famous blogger.
13. Teaching blogging is not easy.
Teaching people how to blog is not easy. They forget. They ignore me. They question my advice. They forget to do the SEO research, they forget to link, they don't guest blog, they forget to interview famous people who agree to do interviews, they forget keywords in the title, they forget the rules of blogging structure (not invented by me), they forget to promote their blog posts, and they forget how people scan and don't read on the Internet.
Teaching blogging is hard because it is more than just writing. It takes a long time for the concepts to sink in. Blogging it is different than the writing we were taught in school. And trust me, I've made all the mistakes.
14. Change is necessary, but not all change is good.
Changing a blog design can help visitors stay longer on your blog. But you have to be careful of the kind of change you initiate. Not all change fixes problems and some change creates more. We upgraded to a new server this year and saw our blog ranking go from being in the top 8,000 to being in the top 23,000.
It was a necessary change, but one that caused more work on the blog. I learned that once your blog is a certain size, with a sizable amount of traffic, change can create problems with your readers, as well as your rankings.
15. Long posts don't work unless they are remarkable. Short posts are better.
Long posts work if they are filled with information the reader needs and are easy to read. Long posts that spend too much time getting to the point are bad, just as short posts that don't offer solutions are bad. The length of the post depends on the value of the information and the skill of the writer.
Editing is everything on a blog. Cut. Cut. Cut. Cut. Cut. And cut some more.
Length is only important if the writer adds value to the reader's life. I've discovered there is no rule on length, just rules on value and design.
There you have it – what I've learned in the last year about running a top blog. We didn't even cover the importance of images. I'll save that for another post. If you think I should write more on blogging let me know.
What tips have you learned about your dream this year?
Catherine Hughes
Share your big dream online!
[fbcomments]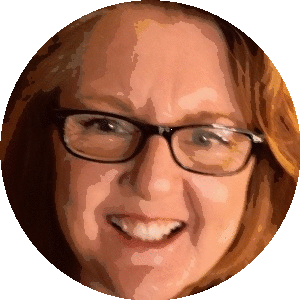 Catherine Hughes is the founder, content director and editor-at-large of 8WomenDream. She is passionate about helping women step out of their own way and strike out into a world waiting for their special talents. She's a published author and a former award-winning mom blogger. Catherine has helped companies both large and small create engaging web content, social media narratives, and unique blogging platforms. She claims to be a redhead, but don't hold that against her.
Note: Articles by Catherine may contain affiliate links and may be compensated if you make a purchase after clicking on an affiliate link.