Last updated on March 18th, 2023 at 10:06 pm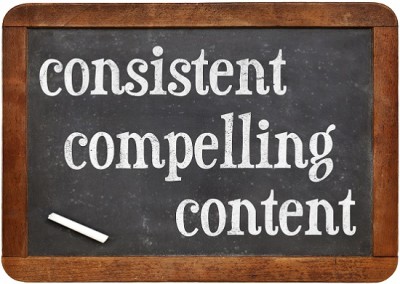 When women are asked to think of a great blog writer who they like to read, they often refer to a list of mommy bloggers, like Heather Armstrong, Magda Pecsenye, Alice Bradley, and Ree Drummond.
Maybe some even think of marketing guru Seth Godin, and that may be about as far as it goes.  Most people never question why it is that they love a particular blogger.  What is it about them that is so great? Why do I have to go back and read about what they are writing?
Is it that they are all great writers? Or is it something more?
I am here to tell you that it isn't just the writing that makes great blog writers; it's also how they lay out their content online, the tone of their message, the consistency of their delivery, and more. Readers like these sites because their favorite bloggers work hard to make their stories easy to read and easy to be found in search engines.
Thus my frustration with new bloggers.
The problem with new writers joining the blogging circuit is that they believe that being a great writer is all it takes to be a great blogger.  And you get to write whatever you feel like writing–much like a diary–then publish it online.
Wa la! That's it. I'm a blogger.  If the writing is excellent, then I'll be famous too. Period. End of story. No? What?  No one is coming to read you? Being a great blog writer is so much more than sharing stories created with perfect grammar and prose.
The phrase "blogging" itself originated as a term used to describe the layout of a particular type of web content that allowed readers to comment. The layout made it easy for readers to read stories online.  Before this, it sucked to attempt to write anything of value online.
Now each time you comment on an article online and put your voice out there into the world's conversation, you are using a blogging layout.  Blogging was all about engaging the reader. It still is–more than ever.
Mega sites like The Huffington Post, Jezabel, Gawker … the Business Insider, Mashable, Cheezburger, and The Daily Beast are all samples of popular blogs.  They rose from the content they provided in a way that made readers want more.
And if your dream is to have a popular blog like the million-dollar bloggers mentioned above, you must understand that successful bloggers follow specific writing rules and the arrangement of that writing for online consumption in a way that peaks maximum interest. They use a particular way to hook you that guarantees their online success.
These popular blogs present stories in such a way that they are easily found in search, read all of the way to the end, shared on social media, emailed to friends, and talked about by the media.  It's more than excellent writing. It's like a popular Las Vegas show on steroids–lots of stuff happening behind the scenes–where you enjoy the show.
My "behind the scenes" work happens when I sit down to write a blog story. I follow a very specific set of rules, and today I will share those rules with you.  So smile!  And take notes!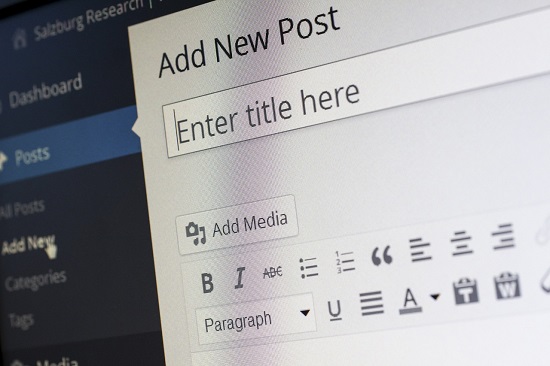 Here are 12 blog writer secrets:
1. First, decide how you will write your blog topic.
Will it be a "how-to" article? A list with free resources? Controversial? Humorous? Inspirational? Or a too-good-to-be-true story?
Deciding your format helps you set the tone of your story and how you will offer the story to your reader. Knowing this upfront will help you organize your content on the page and ensure you finish your point. This particular post is a list/free resource.
So I have chosen a numbered layout to make it easy for you to read my points.
2. Choose your subject keyword.
Today's keyword subject for this blog post is: "blog writer." I always test several keyword phrases that describe what I want in the 8 Women Dream focus keyword plugin at the back end of this site to ensure it is a term people will actually search for or even a subject anyone cares to read about.
You do this to ensure that you don't spend time writing something that no one will ever read because they can't find it in search or are not interested.  A keyword phrase also helps you stay on the subject.
Then I also check the keyword phrases I am considering in Google's Keyword tool (you must create an Adsense account to do this) and on Google Trends. This tells me how many people search for a particular keyword phrase and if it is an accelerating or declining trend.
I usually pick a keyword phrase with around a 4,000-a-month search volume to compete for the top spots on page one of Google search in a smaller niche. I usually win the niche because of the size of the 8 Women Dream site and the number of years we have been online.
3. Set the keyword phrase
I place the keyword phrase in my title, on the top of my writing page, in the meta description for the post, and the meta keywords so that it reminds me to use it in everything I am about to do with my story.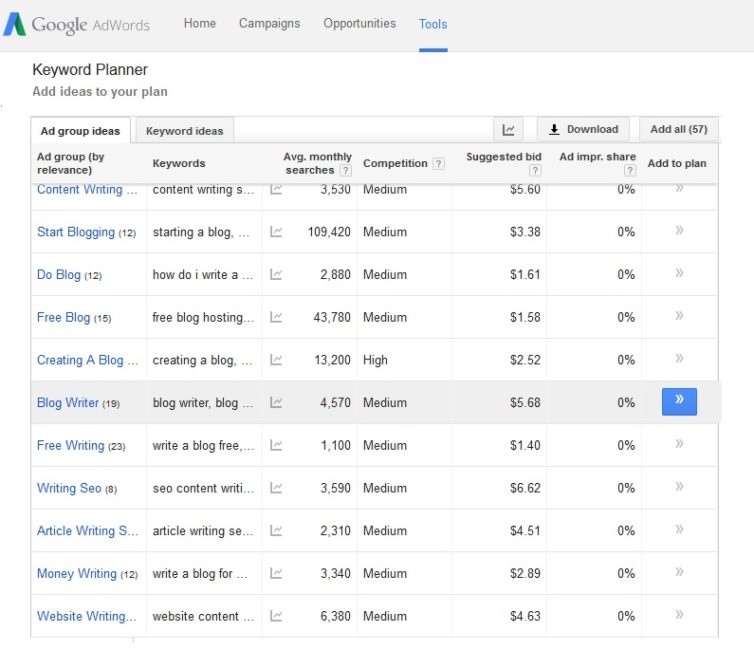 4. Free write!
Now it's time to sit and write everything that pops into my mind on my chosen subject without worrying about structure, grammar, spelling, or whether it makes any sense. I write until I have nothing more to say on the subject.
5. Let the post sit.
Once I'm done free-writing, I let my story sit and go do something else.  The longer you let your story sit, the easier it is to correct and weave your free-write into a cohesive story. Sometimes as a blogger, you don't have much time before publication, so free-write, then take a break and do something creative like gardening, painting, or exercising outdoors to clear your mind before sitting back down to edit and pull your story together.
6. Structure the hell out of the post.
Once I sit down to edit, I automatically eliminate the first paragraph (opening paragraphs are always garbage) then I make the second paragraph my opening paragraph. I make sure the opening sentence includes my chosen keyword phrase.
Then I look at structuring the post itself.
Would my story read easier in bullet or a numbered format? If so, I do not use structured html format for bullets and numbers provided by most online editing platforms. I create bullets from keyboard characters either with Alt 7 ( • Windows) or Option 8 (• Mac) and space between each bulleted sentence. I use the indent feature to indent the bulleted sentences. I do the same with numbers: I number the sentences myself, space them between numbers, then indent those spaced numbered sentences.
I follow the Nielsen Norman Group recommendations at www.nngroup.com for article layout and design because their online testing and reader usability information is the best. Read the site. Learn from them. Follow what they recommend.
I also structure paragraphs so that they are comprised of no more than 3 sentences, and I vary that number for impact. My story paragraphs might go through three sentences, then one sentence (or a single word), then two sentences, then three sentences again.  I add bold subtitles or specific sentences for impact and to help the reader scan the story.
Smaller paragraphs also make it easier for people to read on smaller device screens like iPhones and e-Readers, where people need room to use their fingers to scroll.  Long paragraphs are difficult to follow when reading on an electronic screen.
I use a white background on my sites so that readers have white space to rest their eyes and there are no distractions from the writing itself. Books have been doing this for hundreds of years – I don't mess with what works.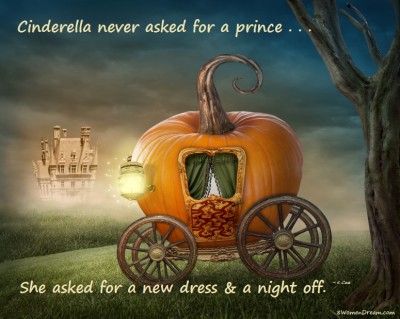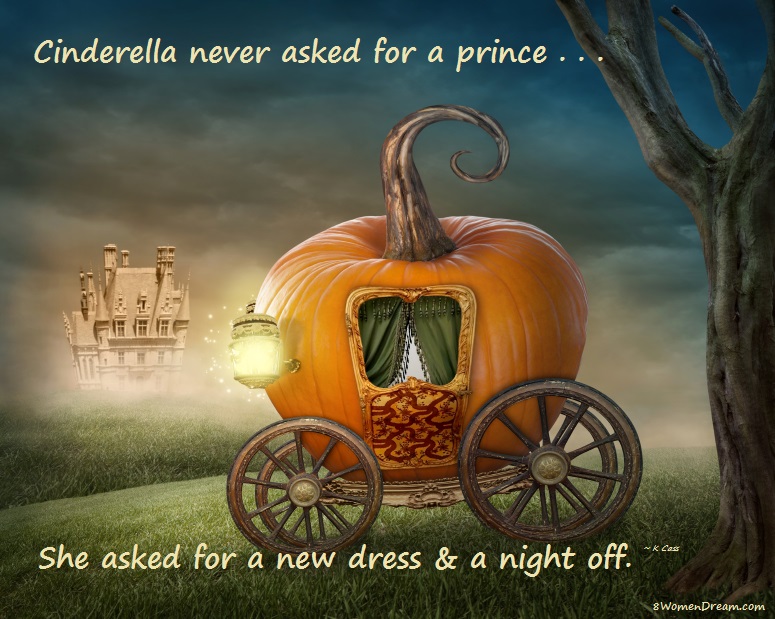 7. Create a moral or closing.
I ensure my closing includes a reference to the first paragraph and my keyword phrase. I never want to leave my reader hanging accidentally, so I summarize my story at the end. I sign my name because I believe it makes the story more personal.
8. Use grammar software.
Once I have read my story out loud, I copy and paste it into a grammar-check software to see if I've missed anything. Then I re-read the post two more times to try and catch errors I may have missed.
9. Choose and prep images.
Once my story is ready, I think about my images. If I haven't taken specific images on my digital camera, I turn to the Internet to find at least three images that match the theme of my story. I am an ART.com affiliate, so I have access to all their images and posters. I like Wikimedia Common's free images, Canva and Pixabay. I have also purchased images from iStock and used the image quote creation site LiveLuvCreate to create my story in images.
Once I've decided on the images, I prep them for the Internet.  I like them to have a resolution of around 96 DPI for site load speed.  I set the image widths so that all of the images match each other in width. My standard width is 500, but I have gone all the way up to 625 pixels wide for a meaningful story.
I save the images with the keyword phrase and an accurate photo description. Uploading a photo named 125478ppl2347.jpg is useless. Plus, searching your media files later for a particular image is a nightmare with this type of digital media image naming convention, so rename your images to your keyword name and a proper description!
You'll thank me later. Really.
Once uploaded, I add the Alt image name, which consists of the story title (once I have decided it) along with a short description of the image. I set the vertical and horizontal space around the image (I like space numbers between 8 & 15). I set the image to open in a new window if someone clicks on it.  I add a caption or image credit if it needs one.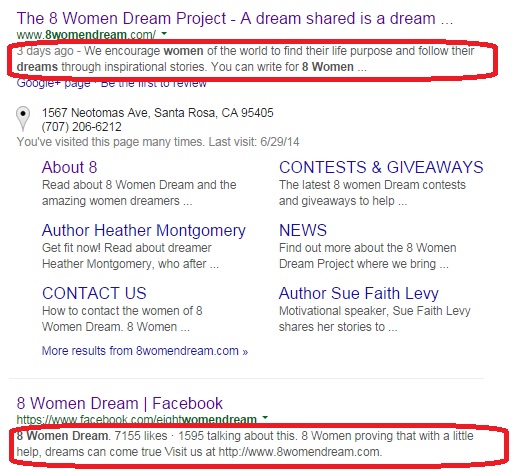 10. Set the category, meta description, meta keywords, and wording for social media.
I set the category under which I want the story to fall along with two tags. I then decide on my meta description. Meta descriptions don't cause you to rank higher in search, but they do help you get click-throughs from search engine results to read your story.
I make sure to use the keyword phrase and create a meta description that calls out to the person searching online. I keep the meta-description under 160 characters, leave out any reference to the word "I" and ensure the description includes plenty of "yous" instead.
A call-to-action in your meta-description is excellent too. Phrases like "Read more… find out more…see what works…"
My social description for sharing is more personal but includes a call to action for Facebook/Google & Pinterest.
11. Create a great title.
Creating a great post title is an art form all on its own. I follow the advice of Brian Clark, of pro-blogger, and I use the list 350 Of The Best Headlines Ever Written to form my titles with my keyword. There is a pdf of the best headlines here.
I twist and work the title until I feel like it's catchy enough to draw people in.  You can get great title ideas from websites like The National Enquirer, Gawker, and Jezabel.
12. Read the post one more time and add links.
I reread the entire post from start to finish. I add links to websites where they would be helpful to the reader to find out more information on a subject. Linking out is a fundamental on-page SEO strategy and shows that you are a professional blogger who cares enough to offer links. Once I've placed at least 3 helpful links in my post, I schedule it for publication.
Once it's published, I make sure to go out and market my post through social media channels, and I ask people to read what I have worked hard to create. I then watch how the story does in Google analytics, and after a week, I may adjust the title if it isn't doing well and change up the meta description.
Sometimes it is the title, or the description that prevents people from discovering the great story that you've created, so changing it can make the difference between 80 people reading it and 150k people reading it.  It's that important.
And to make it easy on you, I'm offering the 8 Women Dream blog checklist in pdf free to download here so that when you are writing your blog articles, you have a reference to remind you of these 12 essential steps to being a great blog writer.
All of this, combined with a compelling story, will make you a great blog writer.  You won't have a lot of competition because too many writers don't bother learning how to publish online the right way.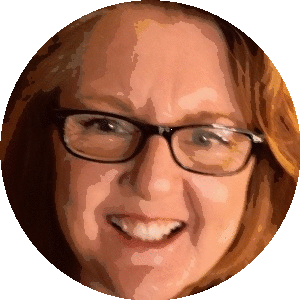 Catherine Hughes is the founder, content director and editor-at-large of 8WomenDream. She is passionate about helping women step out of their own way and strike out into a world waiting for their special talents. She's a published author and a former award-winning mom blogger. Catherine has helped companies both large and small create engaging web content, social media narratives, and unique blogging platforms. She claims to be a redhead, but don't hold that against her.
Note: Articles by Catherine may contain affiliate links and may be compensated if you make a purchase after clicking on an affiliate link.