Last updated on April 2nd, 2012 at 12:23 pm
2009 was full of adventures for me.
I was surfing in Costa Rica; celebrating Christmas in Argentina where I have danced night after night until sunrise, one night dancing in the pouring rain to Brazilian bossa nova; attending President Obama's inauguration, and partying at one of the official balls where Barack and Michelle danced on-stage 20 feet away from me; traveling to swing and blues dancing events in Montreal, New York City, San Francisco and Boston; throwing big parties including a Halloween masquerade; exploring more of this beautiful world, including hiking along the cliffs and beaches of California and enjoying the fiery fall foliage in upstate New York; starting a new relationship with a smart and sexy man; and moving forward with many of my dreams.
So How Am I Doing On Those Dreams?
This is the year that I finally committed to writing my first book, with a deadline to complete the draft manuscript by 10/10/10.
I created a support structure for myself to work toward that goal – hiring a writing coach, partnering with a writing buddy, letting the world know about my goal through my posts here at 8womendream.
Becoming part of 8womendream was a dream realized for me as well, as I set the intention over a year ago to blog weekly and grow my readership, while working on my books. That dream has come true here!
So How Was Your Year?
At the end of the year, it is a favorite practice of mine to reflect back upon the lessons learned, joys and accomplishments of the past year, while also creating a vision for what I hope to achieve and experience in the coming year.
My sisters and I are mapping out our goals and dreams for 2010, here in Argentina, over the Christmas holiday, as we look to create the best year yet for ourselves in 2010… Wishing the same for you!
Here are the dream exercises we are doing here in Argentina:
1) Reflect back on the past year. What were the lessons learned, your proudest achievements, your happiest moments?
I love to remember and write down what brought me the most pleasure and joy in the past year. Sometimes I am surprised by what was most memorable after a whole year of work, play, and time with those I love. Sometimes it is a new friendship or a trip that stands out, sometimes lessons learned in moments when life didn't go my way.
2) Now, imagine that it is December 31, 2010. Acting as if you are standing in that moment, write down what the past year was like.
In other words, imagine that 2010 has already happened and it was all that you dreamed of! Where are you on December 31, 2010? What were the greatest memories and accomplishments of the past year?
3) Now, identify some action steps that you can take each month, week or day to make these things happen, and write them down. Make them fun!
For example, if you want to be in awesome physical shape in December 2010, pick a form of exercise that you love – maybe dancing, or biking, or hiking – that will inspire you. Decide that you'll exercise in a way that inspires you every week, because it feels good!
I really believe in making our goals fun so that we are more inspired to achieve them. Find the things that make your heart sing, and get into action. Make it happen! Why not commit to making 2010 your best year yet?
Doing what we love is good for us, and good for the world. Even the Dalai Lama says, "I believe the very purpose of life is to be happy."
Wishing you a 2010 full of love, joy and peace and more happiness than your heart can hold! Share it with others, let it overflow!
Lisa

(Lisa has launched her dream by signing up for Ellen Sussman's "Memoir-in-a-Year" class, speaking her story out loud at a Take Back the Night rally, and committing to a regular writing schedule – 50 pages completed by December 5th, when she also turned in her first book chapter! Being invited to join 8womendream.com was a dream come true, and she looks forward to chronicling her writing process. Lisa is currently bi-coastal with her home in historic Troy, New York and her heart in San Francisco.  Lisa's post day is Tuesday).
DREAM GOAL:Â  NOVEMBER 01, 2010 COMPLETED MEMOIR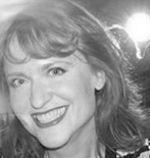 Lisa P. Graham is an inspirational writer, life coach, TED motivational speaker, and globe-trotter whose passion is to help others to find happiness and meaning in their daily lives. A political activist at heart, Lisa would like to empower more women to run for political office as a way to create positive change in the world. You can find her on her website or watch her TEDx speech on YouTube.
Note: Articles by Lisa may contain affiliate links and may be compensated if you make a purchase after clicking on an affiliate link.