Last updated on July 1st, 2022 at 06:02 pm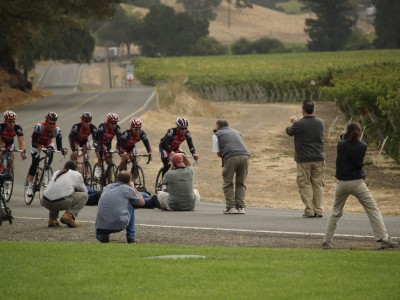 When it comes to your photography dreams, it's going to be important to not overanalyze it or think it to death — instead, you should just get started.
4 tips on Starting your photography dreams

Tip #1: Start with what you have
When I was 8 years old, I bought my first film camera at a neighborhood garage sale for 50 cents – and I used that one for years. And although times have changed just a bit, you don't have to make a huge investment into lots of professional camera equipment to get started on your dreams with photography.
Do you already have a simple point-and-shoot camera? Maybe a family member or friend could loan you one until you know for sure what you like. One of my shooting buddies uses her cell phone camera in a pinch – and some of the photos are amazing.
If you want to buy a camera to get started, do a little research first. Digital technology has really taken the industry to a broader and higher level – and cameras exist now at all levels of cost and complexity. Once you have a few ideas, check out resources like Craigslist and eBay. You may be able to get what you want for a bit less.
Don't let your belief that you need lots of high-tech equipment get in your way of getting out there – just start.
Tip #2: Go out and practice
This is all about building your confidence and getting used to the camera features and your point of view. Commit to taking one photo a day – just one. You don't have to go anywhere special, just take out your camera at some point and intentionally shoot one image. With digital cameras, you can see the results instantly – and that speeds up your technical and creative learning curves.
To challenge yourself a bit more, why not look into your city's local events calendar – it's likely you'll find a few activities that would provide lots of opportunities for practice. Visit your childhood school, community park, or old neighborhood for inspiration.
Believe it or not, some of the most sought-after professionals in the photography world still talk about practice as a key element to their continued success. The idea is that if you stop learning you stop creating thoughtful images that are fresh.
So practice, practice, practice.
Tip #3: Get some support
Photography can be a lonely, isolating activity – but I've realized now it doesn't have to be. I used to want to shoot alone – thinking I could be more flexible, more creative, and more competitive.
But that was just the spin I was selling myself. My need for 'alone time' was really about my insecurity in my own abilities with the camera and a fear of people judging my work.
I pushed through all that in 2009 because I decided I wanted some company. After a lot of thought, I started a meetup.com group for photographers in my hometown – thinking I could get some interest locally, and a group of us could go out and shoot from time to time.
The group is 20 months old and has over 350 registered members. We meet about once a month, and listening to their suggestions we plan activities, practice shooting, and give each other feedback on our images. This particular group is incredibly creative, fun, and supportive and I know it does a lot to keep my passion for photography alive.
Don't let your fear or the judgment of others get in your way of finding much-needed support. It's out there, waiting for you.
Tip #4: Find a class or hands-on workshop
There are so many resources out there for aspiring top photographers!
Courses at a local community college or Learning Exchange for topics like photography fundamentals, equipment, and technology, or even something like art appreciation can be an excellent way to get started on your dream.
Online photography 'classes' are incredibly popular because you can participate from home, and get quick feedback on your images from others. Many of these online courses are low-cost or free, too.
If you really wanna go all out, find a photography multi-day workshop. Spend a few days in the field immersed in your creativity – or a few days in the classroom for fast-track technical learning. Finding a workshop that focuses on both would be an extra bonus for kick-starting your dream.
Have you started to work on your photography dreams for this year?
When you do, remember these other tips:
To make it easy, start with the camera you have
Practice shooting a lot
Find support from others with the same dreams
Sign up for a hands-on class or specialized training
Remy Gervais

Enjoy this special 8WomenDream Guest Contributor story submitted by new and experienced big dreamers throughout the world, edited and published to capture a dream perspective from different points of view. Do you have a personal dream story to share with 8WomenDream readers? Click here to learn how to submit dream big articles for consideration.
Note: Articles by Guest Post Contributors may contain affiliate links and may be compensated if you make a purchase after clicking on an affiliate link.