Last updated on February 19th, 2013 at 12:52 am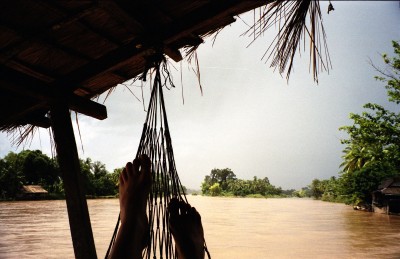 The media has been all over the tragic story of Sarai Sierra, a New York woman who was murdered while travelling in Istanbul, Turkey, last week. She traveled alone to Turkey to pursue her new passion – photography.
While my heart aches for her family and is horrified at her brutal death, I have been saddened to see comments critical of this woman, and of other solo travelers.
Comments implying that solo female travel is asking for trouble.
I have traveled solo on a number of occasions since the travel bug bit me in my early 20s. I traveled for six weeks around northern Italy, catching public transport and staying in hostels. Later I traveled through southern Laos and Thailand by myself for three weeks. I would do it again at the drop of a hat and would recommend it to anyone.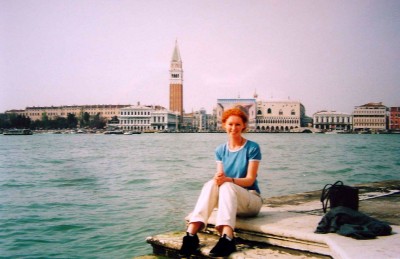 I was a shy young thing and really had no idea what I was letting myself in for. But I discovered a whole new world – inside myself – by travelling alone. Not having to compromise on what to see; plenty of time to take photographs and write in my journal; time for observation and reflection.
The other thing about travelling solo is that it is very easy not be alone. Yes there will be times when you feel lonely but in my experience when you are travelling by yourself it is much easier to make connections with other travelers and find like-minded people to share the journey for a little or a long while.
It is also much easier to make connections with local people, a great joy of traveling.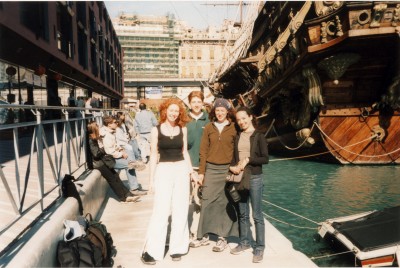 I have had more incidences of robbery in my homeland of New Zealand and here in Australia – both considered very safe countries in which to live and travel – than in any of my travels in far more lawless parts of the world.
Heartbreakingly, around the world women are far more likely to suffer violence against their person in their own homes from the people who ought to love and cherish them.
There is so much information out there about solo female travel – how to travel and how to stay safe. Barring the bad luck of being in the wrong place at the wrong time, sensible precautions and behavior will see you return safely home in most cases.
If you need more inspiration to give yourself permission to travel alone there are a number of wonderful women travel bloggers who focus solely on solo female travel.
Meet Janice Waugh over at Solo Traveler Blog, for example.
There's even a project called #wegosolo kicking off at the moment in the Twitterverse – just follow the hashtag – with loads of fantastic women travelers arguing that solo female travel is safe and rewarding.
I will leave you with a quote from John A. Shedd: "A ship in harbor is safe, but that is not what ships are built for."
You can stay home and be safe, or you can go out and discover the world.
Natasha
Natasha von Geldern is a travel writer, editor, and blogger who is passionate about making the pages of the atlas real by traveling the world. She is a contributor to Travel Wire Asia, Wild Junket Magazine, Yahoo! Total Travel, and Travelbite. You can find her on her travel website and blog, WorldWanderingKiwi.
Note: Articles by Natasha may contain affiliate links and may be compensated if you make a purchase after clicking on an affiliate link.