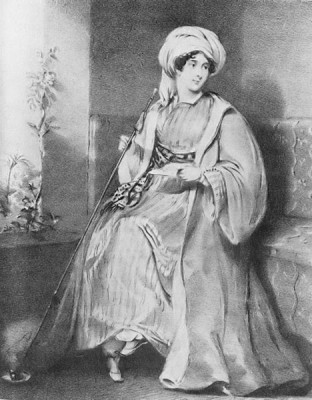 As a woman with big travel dreams I thank my lucky stars every day that I am able to easily see the world through my own eyes without serious constraint.
Today on Travel Saturday I'd like to draw your attention to 8 women travelers who inspire my world travel dreams.
Perhaps the most important quality these women share is that they traveled independently at times when women weren't supposed to be independent, let alone travel to parts unknown. They really pushed the boundaries of what was considered socially acceptable.
These are 8 women dreamers who crossed deserts and jungles, climbed mountains and faced danger, triumph and tragedy in five continents.
They were true adventurers and truly inspiring dreamers…
1. Hester Stanhope (1776-1839)
Lady Hester Lucy Stanhope was a British socialite who became an adventurous traveler and a pioneering archaeologist. From playing hostess for her uncle the British Prime Minister, the beautiful and witty Hester left England in 1810 and traveled through the Ottoman Empire and the Middle East, often dressing in Turkish or Bedouin male clothing and cutting quite a figure I'm sure.
After the constraints of English drawing rooms she so enjoyed the freedom of travel that she never went back. She excavated the ruined city of Ashkelon in Syria and lived in what is now Lebanon for many years until her death.
2. Alexandra David-Neel (1868 – 1969)
Frenchwoman Alexandra David-Neel was the first European woman to reach Lhasa in Tibet, in 1924. She adopted a carefully planned disguise as a pilgrim and traveled begging food and adopting Tibetan gestures.  David-Neel is also famous for her African expedition in the 1920s and wrote over 30 books about the religion and philosophy of the far east. She lived to over 100 years and only a few years before her death still had a current passport and was studying Buddhist texts.
She wrote that she made her journey to Lhasa to show what "the will of a woman could do."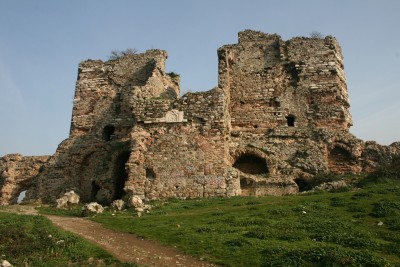 3. Freya Stark (1893 – 1993)
Freya Stark was a British-born woman who worked as a nurse in Italy during the First World War and then embarked on a lifetime of exploration and travel through the Middle East. There were dangerous treks into the wilds of Iran and adventurous journeys throughout Arabia, Turkey and Afghanistan.
She placed enormous emphasis on getting to know local cultures in the countries where she traveled and was capable of roughing it with the best of them. Stark wrote over 20 books about her travels and Jane Fletcher Geniesse has written a wonderful biography entitled Passionate Nomad.
"There is a certain madness that comes over one at the mere sight of a map."
4. Gertrude Bell (1868 – 1926)
Gertrude Bell was many things in her life, as well as a traveler. A skilled linguist, an explorer, cartographer and archaeologist; a government advisor and spy for the British who influenced policy making  Her speciality was the Arab east and her travels in Syria, Mesopotamia,  Asia Minor and Arabia.
She worked with TE Lawrence of 'Lawrence of Arabia' fame in what became Jordan and played an important part in establishing the state of Iraq. I've always thought it a pity that David Lean did not choose to make his blockbuster film about Gertrude Bell. That oversight is soon to be remedied with Werner Herzog about to shoot Queen of the Desert starring Naomi Watts. Her 1907 book about her travels in Syria revealed a hitherto unknown area to the western world.
"To those bred under an elaborate social order few such moments of exhilaration can come as that which stands at the threshold of wild travel."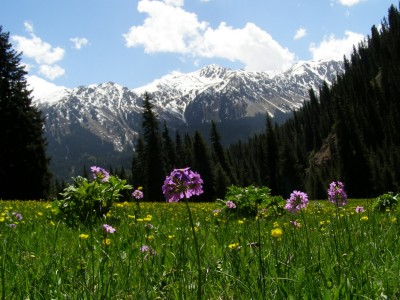 5. Ella Maillart (1903 – 1997)
This Swiss woman enjoyed a lifetime of travel and adventure, an instinctive vagabond in the most romantic sense. Ella Maillart was a champion sportswoman (an Olympic sailor, as well as skiing at an international level). She funded her travels through her writing (journalistic and published books) and later taking tour parties.
Probably her most famous journey was that through Russian Turkestan – what are now the former Soviet republics of Central Asia. She had a great deal of determination, travelling in places where it was very difficult for a man to get access let alone a western woman. The hardy Maillart even climbed the 16,400-foot Sari Tor mountain in the Celestial Mountains of Kyrgyzstan.
Respect!
6. Nellie Bly (1864 – 1922)
Elizabeth Jane Cochran travelled around the world alone in 1889 beating the fictional record of Jules Verne's characters in Around the World in Eighty Days. Using the pen-name Nellie Bly, this journalist and social reformer from Pennsylvania reported back to her newspaper The New York World about her epic journey using the newly developed electric telegraph.
Before this promotional feat she had rejected the fashion and society reporting to which female journalists were usually condemned and at the age of 21 became a foreign correspondent in Mexico.
7. Dervla Murphy (1931 – )
Irishwoman Dervla Murphy has been writing adventure travelogues for over 40 years. Ever since undertaking an overland cycling trip from Ireland to India she has continued a true adventure traveler: self-supporting, rejecting luxuries, staying with local people and facing a multitude of dangers.
From mule trekking through Ethiopia to volunteering with Tibetan refugees, she has a long list of travel books to her credit. Murphy is a social activist and chose to raise her daughter alone in 1960s Ireland. She is also famous for traveling with her daughter, something I find personally inspiring.
She is still traveling well into her 70s! And by that I mean traveling through Siberia!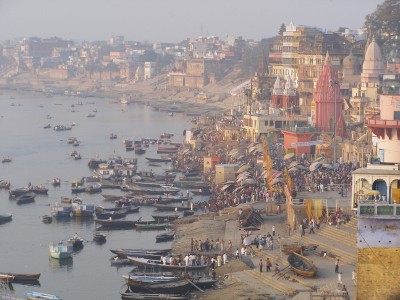 8. Jean Batten (1909 – 1982)
Jean Batten left behind piano and ballet lessons and went to England to qualify as a pilot in 1930. She went on to make a number of record-breaking flights solo across the world, including the first ever from England to New Zealand.  She survived a crash landing due to a sandstorm in Pakistan and another in Italy.
Batten must have been a truly determined woman and one obsessed with flying. She flew from England to Brazil and did a lot of aerial touring over New Zealand, which must have been spectacular. She was known as the Greta Garbo of the skies and always, always carried a dress with her on flights. Her Percival Gull plane hangs from the roof in Auckland International Airport, as well as this quote from her autobiography Alone in the Sky:
"Every flyer who ventures across oceans to distant lands is a potential explorer; in his or her breast burns the same fire that urged adventurers of old to set forth in their sailing-ships for foreign lands."
I hope you find some material here for your world travel dreams and your reading list!
Natasha
Natasha von Geldern is a travel writer, editor, and blogger who is passionate about making the pages of the atlas real by traveling the world. She is a contributor to Travel Wire Asia, Wild Junket Magazine, Yahoo! Total Travel, and Travelbite. You can find her on her travel website and blog, WorldWanderingKiwi.
Note: Articles by Natasha may contain affiliate links and may be compensated if you make a purchase after clicking on an affiliate link.