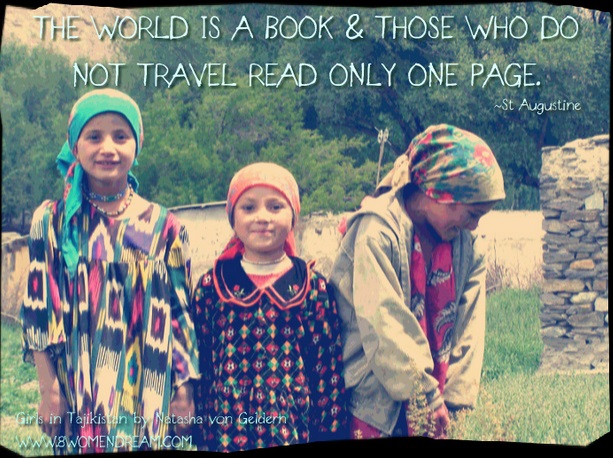 From St Augustine to Mark Twain and Kurt Vonnegut, travel has inspired writers down the centuries.  Inspirational quotes have a way of shifting our perspectives and change the way we see the world and none are as mind-altering as those travel perspectives shared by famous authors through the ages.
Today,  I'd like to share my 8 most inspiring quotes about travel from famous authors:
1. The world is a book and those who do not travel read only one page.
St Augustine lived in the Fourth Century and was a bishop in what is now Algeria. A philosopher and theologian, he had a marked influence on the development of early Christianity.
Whether he actually said this, or whether it is a 19th Century interpretation is debatable but I love the metaphor of the world as a book and studying/observing it as you travel.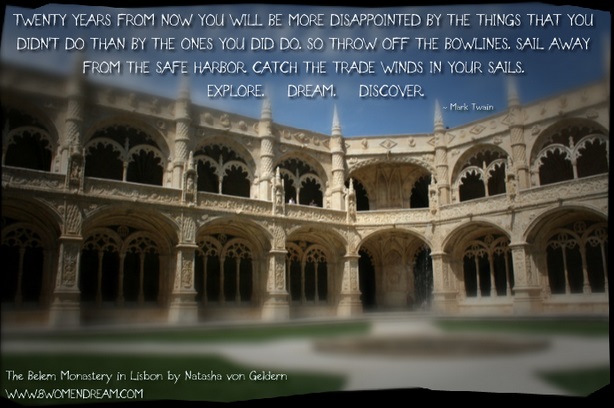 2. 20 years from now you will be more disappointed by the things that you didn't do than by the ones you did do. So throw off the bowlines. Sail away from the safe harbor. Catch the trade winds in your sails. Explore. Dream. Discover.
Mark Twain truly was a traveler  He traveled extensively in North America, Europe and the Middle East. There have been many times when I have had to make a decision about whether to take the trip, weighing up financial and time commitments.
But I can honestly say that I have never regretted any of my travel and certainly won't in 20 years.
Another of my favorite Mark Twain travel quotes is:
Travel is fatal to prejudice, bigotry, and narrow-mindedness,
and many of our people need it sorely on these accounts.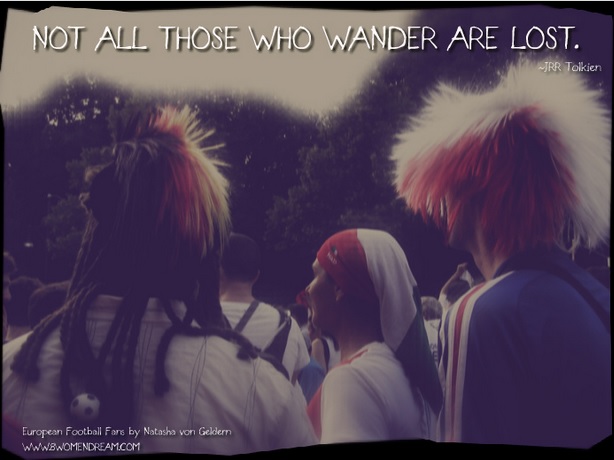 3. Not all those who wander are lost.
Yes, I am a long-time JRR Tolkien fan and now that the film versions of his novels are inextricably linked with the landscapes of New Zealand, I have even more reason to love them.
The more I travel the more I want to travel and I have come up against criticism of my semi-rootless travel dream lifestyle.
I am always looking for the next experience and thrive on change. I'm fine with that.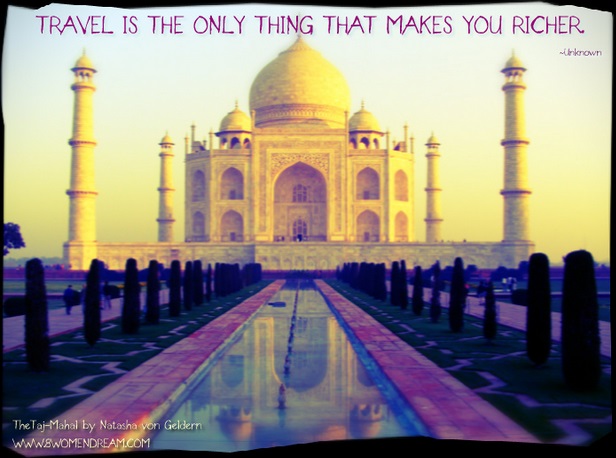 4. Travel is the only thing that makes you richer.
In the same vein, I'd rather be the poorest person in the cemetery financially but the richest in experience. I have seen this travel quote all over the place in the travel blog-sphere but can't quite establish its origin.
No matter.
Sometimes I'm tempted to be drawn back into that world of the consumer wheel, where life revolves around accumulating things.
But nothing can compare with the happiness and satisfaction I gain from seeing the world.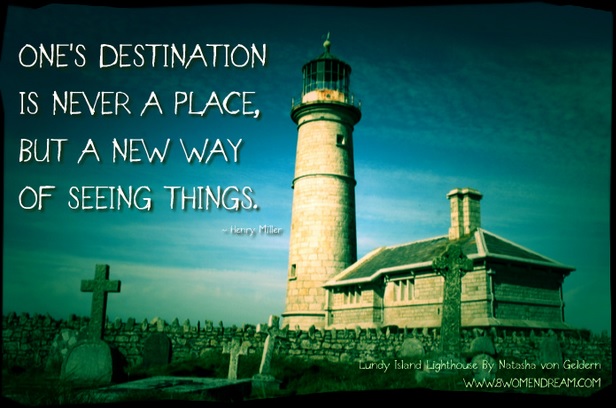 5. One's destination is never a place, but a new way of seeing things.
Henry Miller was an iconoclastic 20th Century American novelist and painter who also wrote travel memoirs based on his experiences in America and Europe.
If the benefit of travel is to dispel fear and gain understanding, surely seeing the world in new ways each time you visit a new country or culture is the goal.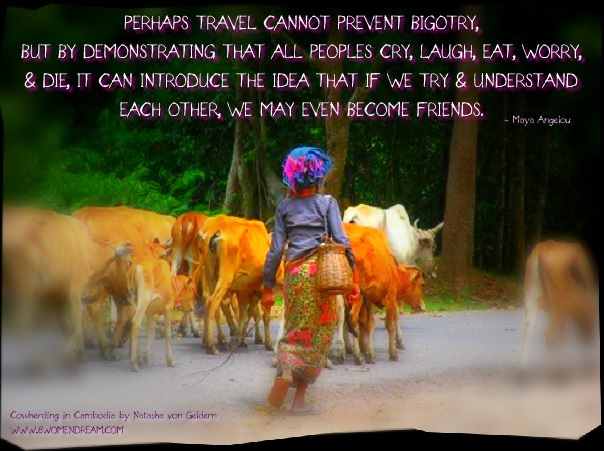 6. Perhaps travel cannot prevent bigotry, but by demonstrating that all peoples cry, laugh, eat, worry, and die, it can introduce the idea that if we try and understand each other, we may even become friends.
God how I have loved Maya Angelou.
This legendary writer and civil-rights activist (among other things) traveled frequently, spreading a wisdom that overcomes fear.
She will be forever mourned.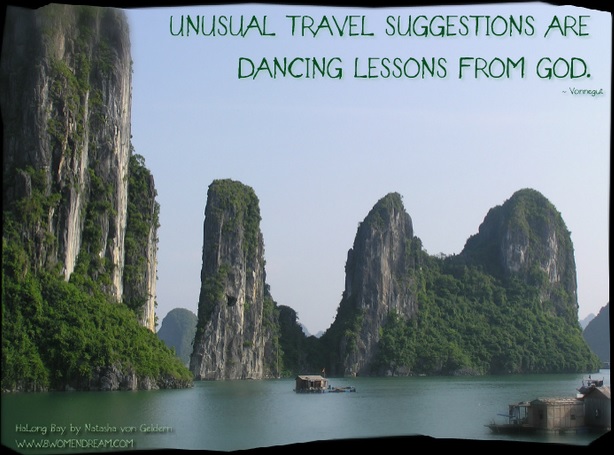 7. Unusual travel suggestions are dancing lessons from God.
Another 20th Century novelist and humanist, Kurt Vonnegut was a quintessential storyteller. When I'm traveling I'm always thinking about what a good story this is going to make.
And I love the idea that God is guiding my feet (hopefully Salsa) while I travel.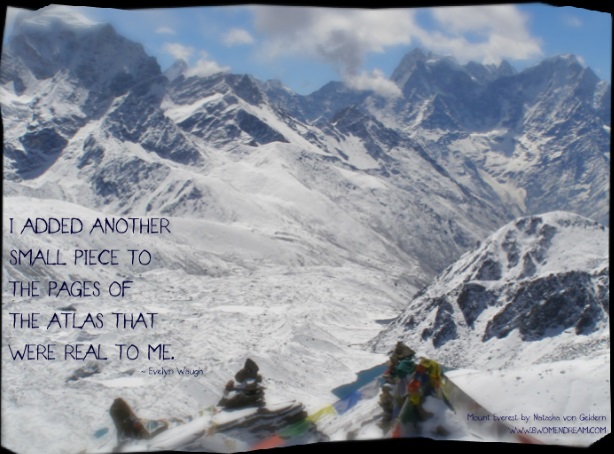 8. I [had] added another small piece to the pages of the atlas that were real to me.
This travel quote is from Evelyn Waugh's 1930s travelogue 92 Days and I have to include it because 'making the pages of the atlas real' is my tag line on my travel blog, World Wandering Kiwi.
Waugh was a seriously intrepid traveler  whose adventures make my travels look extremely tame!
I've always been fascinated by maps and my travel inspiration is making the pages of the atlas real, one trip at a time.
I hope you also find the inspiration to embark on your world travel dreams. Do you have any favorite quotes about travel to share?
Natasha
[fbcomments]

Natasha von Geldern is a travel writer, editor, and blogger who is passionate about making the pages of the atlas real by traveling the world. She is a contributor to Travel Wire Asia, Wild Junket Magazine, Yahoo! Total Travel and Travelbite. You can find her on her travel website and blog, WorldWanderingKiwi.
Note: Articles by Natasha may contain affiliate links and 8WD will be compensated if you make a purchase after clicking on an affiliate link.