Last updated on November 26th, 2019 at 02:01 am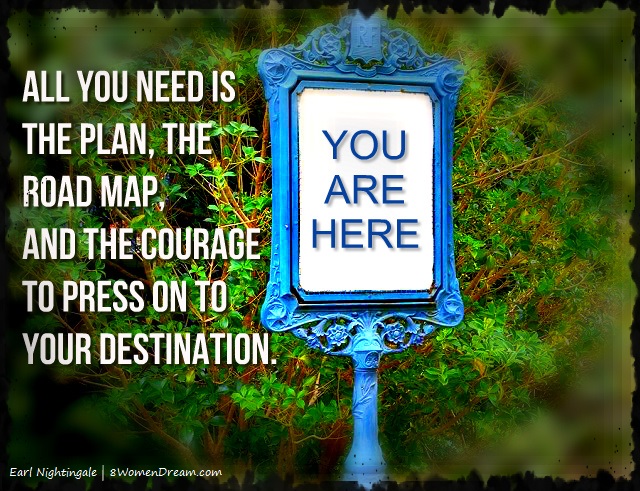 For many of you, this week is the beginning of the new year.
As we all recover from the holidays and look at what we want this new year to be for us, I've collected our top stories on 8WomenDream about finding your dream and making your big dream come true.
Finding your passion and working on your big dream
1. Finding Your Dream
• The 3 Steps To Finding Your Dream and Life Purpose – If you are not sure you have a dream (or a life's passion), or that your dream is the right dream, then follow the steps outlined in this article to find out if what you think you love is actually the right dream for you.
• Living Your Purpose Using Fascination – What does it take to be fascinating? It starts with gaining an understanding of how you blend two of the seven personality triggers in a way that sparks the intense interest of those around you. Knowing your triggers reveals your unique strengths.
• To Know Your Purpose You have to Know Bliss – If at this point in your life you believe that your inner passion magnet isn't pulling you towards something, then this simply means that when you were younger, something or someone messed with your true calling while yanking you away from your bliss.  Here's how to figure it all out.
• Find Your Life Purpose by Feeding Your Practical Genius – You need to spend time exploring all the things you loved to play at since you were born and how these play-things make you feel (or made you feel). What was your greatest play moment?
2. Setting Your Path —
• A Motivation Trigger for Your Big Dream – There is something that is often left out when people set New Year's resolutions: the "how." And when I say, "how" what I am referring to is the spark that gets you moving — the motivation to see something to completion.  Here's how to find your motivational triggers.
• Find Your Tribe – You Can't Make Your Dream Come True Alone – This article outlines ways you can find support and help with your dream. It's how to find your own personal "dream team."
• Creating a Vision Plan for Your Big Dream – A vision plan works like a compass to let you know when your dream has drifted off course and you are headed away from your dream. This is easier to do than what you might think.  Here's how to create a vision plan for your dream.
• Deadlines: The Difference Between a Dream and a SMART Objective – Objectives help take your dream goals to the next level and put something in place to help you measure your effectiveness. SMART is an acronym that George T. Doran developed in the 1980s. He created the acronym to help people remember the criteria that go into a crystal-clear objective.
3. Sticking With It —
• Are You Unconsciously Sabotaging Your Own Success? – Everyone experiences times when you are unconsciously sabotaging your success with your thoughts and behaviors. It's what you do with them as they arise that creates your success or failure. Here's what to do when you get stuck.
• Feeling Stuck? Here are 8 Good Questions to Answer – When it comes to working your dream, are you feeling stuck? Has your creativity flown south for the winter? Are you now stuck in the mental space where you simply can't take the next step? This article offers real steps you can take right now.
• How to Follow Your Bliss – Joseph Campbell said, "If you can see your path laid out in front of you step by step, you know it's not your path. Your own path you make with every step you take. That's why it's your path." Read Joseph Campbell's advice for following your bliss.
• What if it Takes 30 Years to Achieve a Dream and Other Depressing Dream Thoughts – Marketing guru, Seth Godin Says, "Achievement is often the result of step-wise progress, of doing something increasingly difficult until you get the result you seek… There are plenty of obvious reasons why we avoid picking the right interim steps, why we either settle for too little or foolishly shoot for too much."
4.  Changing Your Life —
• Planning the Launch of You and Your Big Dream – This article breaks down  the steps involved in dream achievement and type of changes that you need to make in order to be successful at launching your big dream.
• Getting Rid of Beliefs That Stop Your Dream Progress Once and For All – We can't change what we don't acknowledge. To give you an idea of what beliefs/traits you may want to look at, check out the 25 most common characteristics of entrepreneurs and think about the opposite characteristic. See if you need to give up a way of doing, or being, in your dream life.
• The 6 Stages of Dream Success – Dream success follows more along the path of the 5 Stages of Change, which is why it is difficult to compare one person's success to another and determine how long it will take to succeed.
• The 5 Stages of Change and the Change Process – Michael Fullan, a Professor Emeritus of the Ontario Institute for Studies in Education of the University of Toronto, who is recognized as a worldwide authority on the stages of change says that there are 8 "basic lessons" that can be learned about the process of change and improvement.
I hope these articles help you decide that this will be the year that you commit to finding your bliss and changing your life.  May this be the year that your big dream comes true.
Catherine Hughes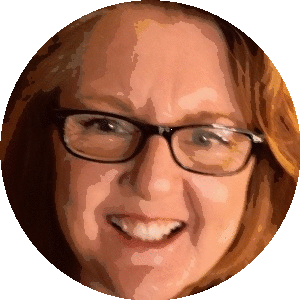 Catherine Hughes is the founder, content director and editor-at-large of 8WomenDream. She is passionate about helping women step out of their own way and strike out into a world waiting for their special talents. She's a published author and a former award-winning mom blogger. Catherine has helped companies both large and small create engaging web content, social media narratives, and unique blogging platforms. She claims to be a redhead, but don't hold that against her.
Note: Articles by Catherine may contain affiliate links and may be compensated if you make a purchase after clicking on an affiliate link.