Last updated on November 19th, 2019 at 11:24 am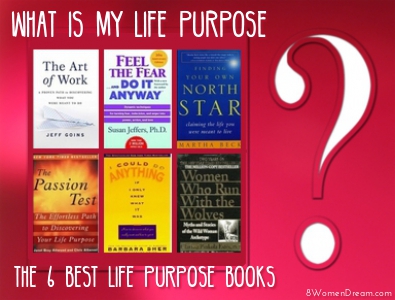 Are you having difficulty finding your passion and purpose in life?
We've never before in history had instant access to so many solutions and answers to our questions by merely Googling a specific search term.
It's amazing really. If you want "dream big help," you can Google that term and 8WomenDream will probably appear in your list of choices.
Isn't that wonderful?
But can you find your life purpose through an Internet search engine too? Can it be that simple?
Sorry. Not really.
It takes research and self-reflection to figure out what makes you the happiest. Sometimes you have to peel back the layers of pain and heal your past to see all of your possibilities. However, some of your life's passion answers will reside within the pages of a few good books on discovering a life purpose. Books can be the best resources for research and personal transformation.
Pick at least two books on how to find a life purpose that will give you exercises to work through so that you can set up a plan for launching your dream. Buy a special notebook so you can take notes and evaluate the ideas that arise.
Any book that doesn't cause you to look at where your life is and what brought you to where you are emotionally is not a book that will help you change your path and discover your life's purpose.
Two books that helped me discover my life's passion and change my path are  "A Whole New Mind Why Right-Brainers Will Rule The Future" by Daniel Pink and "On Writing" by Stephen King. Barbara Sher's book, "I Could Do Anything if I Only Knew What it Was!" helped me find my purpose and make the decision to start 8WomenDream.
Here are 6 Best Life Passion & Purpose Books: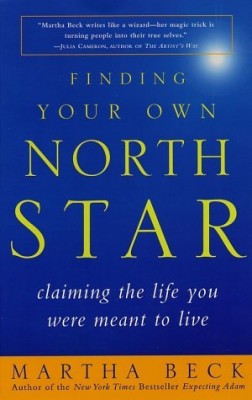 "This is a step-by-step program that will help you find your dream. I base all my counseling on the premise that each of us has these two sides: the essential self and the social self. The essential self contains several sophisticated compasses that continuously point toward your North Star.
The social self is the set of skills that carry you toward this goal.
Your essential self wants passionately to become a doctor; the social self struggles through organic chemistry and applies to medical school. Your essential self yearns for the freedom of nature; your social self buys the right backpacking equipment.
Your essential self falls in love; your social self watches to make sure the feeling is reciprocal before allowing you to stand underneath your beloved's window singing serenades." – Martha Beck
" The way to maintain one's connection to the wild is to ask yourself what it is that you want.
This is the sorting of the seed from the dirt. One of the most important discriminations we can make in this matter is the difference between things that beckon to us and things that call from our souls.
Nowhere can this be seen more clearly than in the choice of mates and lovers.
A lover cannot be chosen a la smorgasbord. A lover has to be chosen from soul-craving. To choose just because something mouthwatering stands before you will never satisfy the hunger of the soul-self.
And that is what the intuition is for; it is the direct messenger of the soul."– Clarissa Pinkola Estes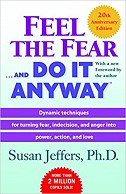 "5 Truths about Fear —
Truth 1. The fear will never go away as long as I continue to grow.
Truth 2. The only way to get rid of the fear of doing something is to go out and do it.
Truth 3. The only way to feel better about myself is to go out… and do it.
Truth 4. Not only am I going to experience fear whenever I'm on unfamiliar territory, but so is everyone else.
Truth 5. Pushing through fear is less frightening than living with the underlying fear that comes from a feeling of helplessness." – Susan Jeffers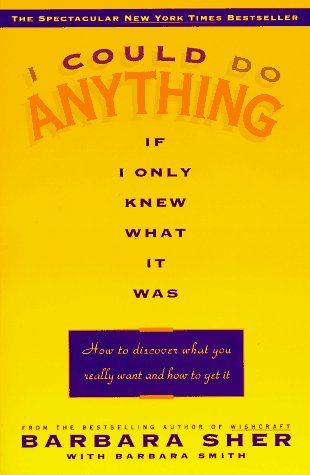 "People have to face regrets. Becoming mature means learning to accept what you cannot change, facing unresolved sorrows and learning to love life as it happens, not as you would have it happen.
When someone attaches unkindness to criticism, she's angry. Angry people need to criticize as an outlet for their anger. That's why you must reject unkind criticism.
Unkind criticism is never part of a meaningful critique of you. Its purpose is not to teach or to help; its purpose is to punish.
Life isn't supposed to be an all or nothing battle between misery and bliss. Life isn't supposed to be a battle at all. And when it comes to happiness, well, sometimes life is just okay, sometimes it's comfortable, sometimes enjoyable, sometimes boring, sometimes unpleasant.
When your day's not perfect, it's not a failure or a terrible loss. It's just another day." – Barbara Sher
"Passion arises from the heart, and your heart's impulse is more likely to be closer to the truth than your mind's analysis.
Natural talents begin to blossom early, but they get nipped in the bud by what I call "the parent, the peer group and the professor" who tell us we should be concentrating on something like computers that will earn us money, instead of chasing this crazy passion of ours, and the talent in that passion which may be the key to riches untold.
Passions are how you live your life. Goals are the things you choose to create in your life. For example, one of best-selling author, Jack Canfield's passions is "being a multimillionaire." Even if Jack weren't already a multimillionaire, his passion would be stated as "being a multimillionaire." However, he may have a goal to earn 2 million dollars in the next year. What's the difference? A passion is how you choose to live your life. Jack chooses to live life as a multimillionaire. A goal is something you aim to achieve. The goal could be stated, "To earn 2 million dollars within the next year." – Janet Attwood
"I used to think that your calling was about doing something good in this world. Now I understand it's about becoming someone good—and letting that goodness impact the world around you.
A calling isn't something new and shiny. Often it's something old and predictable, a familiar face that's easily taken for granted, an old habit or hobby that comes back into our lives.
We think that passion comes first, that our desire is primary; but if we are truly called, the work always comes before we are ready. We will have to act in spite of feeling unprepared." – Jeff Goins
What are your favorite books for discovering your passion and life purpose? Have you figured out your true calling? Or are you still searching for what you are meant to become?
Don't give up the exploration into living a life on purpose. It's the thing that big dreams are built upon!
Catherine Hughes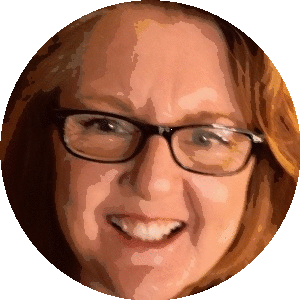 Catherine Hughes is the founder, content director and editor-at-large of 8WomenDream. She is passionate about helping women step out of their own way and strike out into a world waiting for their special talents. She's a published author and a former award-winning mom blogger. Catherine has helped companies both large and small create engaging web content, social media narratives, and unique blogging platforms. She claims to be a redhead, but don't hold that against her.
Note: Articles by Catherine may contain affiliate links and may be compensated if you make a purchase after clicking on an affiliate link.