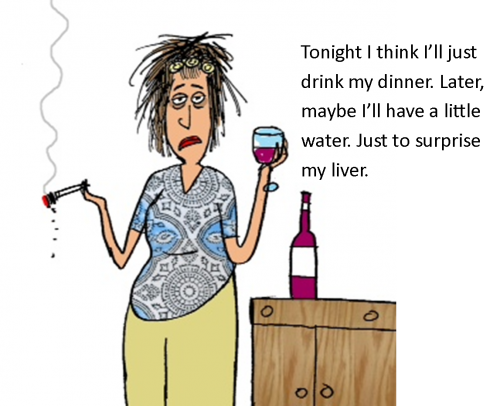 I got a chance to speak for Miller Brewing Company recently, and as part of my research, I took a look at the part beer has played in my life, and the lives of those I love. And so, today, I share with you my tribute to Miller. Maybe you were in love with him too.
Tribute To Miller Beer
I know that we are strangers, never before meeting face to face,
But I feel I've known you forever – for in my life you've always had a place.
Before I even learned to walk, sitting on Paw Paw's knee,
He let me hold you in my arms – while he burped his ABC's.
"This my child, is Miller," he'd say with an adoring look of pride.
"Miller never lets me down, he is always by my side."
And so began a long journey through life – a wild and crazy ride,
A journey made much livelier with Miller by our side.
Miller, you were there with me through so many teen age hours,
It was you who convinced us all that we had super powers.
You helped me sing out loud every Willie Nelson ballad.
Miller – because no great story ever started with someone eating a salad.
You were the integral theme to our dorm room art décor.
I'm pretty sure you're the reason I don't remember turning 24.
You encouraged me to drive even though I couldn't feel my feet,
Convinced me the officer wouldn't see me, if I just coasted down the street.
You're amazing Miller – you make me think I'm whispering when I'm not,
The more you stick around, the more the guys all think I'm hot.
I would never have gotten dates in college, Miller, if it weren't for you.
Why you've been helping people have sex, since 1862.
Miller, you were the one who gave me courage to dance up on that bar,
The courage to call my ex-boyfriend after I keyed his car.
Miller, you're amazing – how you make huge chunks of time just disappear
And convince me that calling my friends at 4am is a great idea.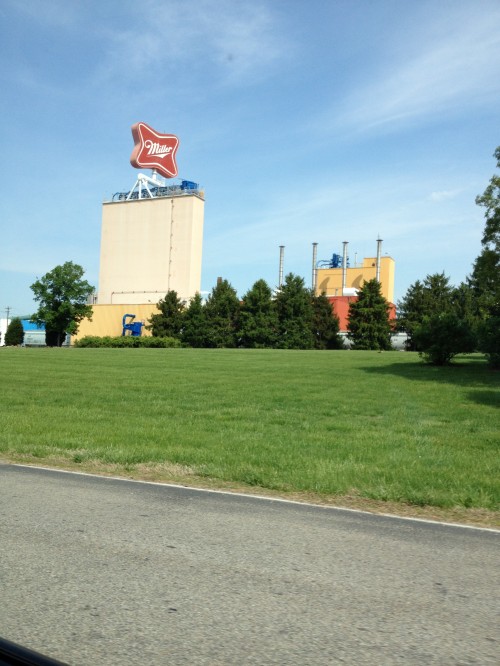 You were supposed to make me a good dancer, witty, sexy when I walk.
And well I've seen the videos – and I'm afraid we need to talk.
Whenever you're around, someone always cries.
You're the reason I talk smack to strangers twice my size.
You convince me that those people are actually laughing WITH me,
You're the reason I walked up to that guy and asked if he would kith me.
You helped me wake to new friends that yesterday did not exist.
And taught me no good happens after the words "Here, hold my beer and watch this."
Thanks to you, meals are easy – I can simply pour my dinner,
Sometimes I drink water, just so I can surprise my liver.
Sometimes part of me says you're not good for me, that all you are is junk,
Then the other part of me just says – "Don't listen to her, she's drunk."
You shorten my life by a minute, is what some of the haters say,
Which is better than my job – which shortens it eight hours every day.
When I'm too broke to go on a vacation, you're a faithful as a lamb,
Thanks to you, I just stay home and get so drunk I don't know where I am.
You've seen me through some tough times on my own.
And now thanks to Facebook, I never have to drink alone.
You're the reason my mother wakes up – each day you're her favorite part.
But cousin Nester is allergic to you – he breaks out in handcuffs, bless his heart.
My drunk Uncle Buster used to claim, when getting yelled at by his wife Dinah,
I had to drink all this beer – there are sober kids in China!
The commercial that says every kiss begins with Kay – you proved wasn't right
You taught us the truth – that every kiss begins with Miller Light.
You make us all more passionate – wrapped up in our bliss,
In fact, we're pretty sure that you're the reason, most of our kids exist.
(The other day my husband said I love you. I said "Is that you talking or the beer?'
He said, "Oh no, that was me talking to my beer.")
It was you, Miller, who graced our tables, through every season of our life,
Uncle Skeeter says you're the reason he stayed married to his wife.
And so today, I thank you, for giving us the high life – and being it's greatest star,
For the memories that will last forever – even if we can't remember what they are.
Kelly Swanson is an award-winning storyteller, motivational speaker, published author and TV personality who is passionate about helping women harness the power of their stories to connect, influence, and get the results they dream of accomplishing. Laughing the whole way, Kelly teaches women how to master the art of connection through the power of strategic storytelling. You can find her on The Fashion Hero show airing Fall of 2017 on Amazon Prime or on her website MotivationalSpeakerKellySwanson.com.
Note: Articles by Kelly may contain affiliate links and may be compensated if you make a purchase after clicking on an affiliate link.