Last updated on January 22nd, 2019 at 01:50 pm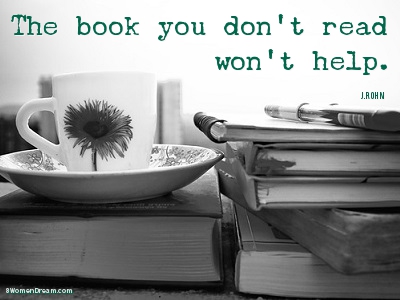 These inspirational books were crucial for helping the 8WomenDream contributors change their mindset toward going after a big dream. We hope that these inspiring books will help you reconnect with your big idea.
When you feel like your dream is too big, impossible, you feel stuck, or you don't even know what you're passionate about anymore–turning to an inspirational book can help you move forward with your dream journey.
Whether your big dream is to travel the world, become a motivational speaker, lose one hundred pounds, inspire others to change, or write a best-selling book–they are all within your reach, but sometimes you need help with clarity and direction.
8WomenDream hopes that by reading any of these top inspirational books listed here, you will gain insight and enthusiasm to take up the challenge to go after your big dream.
By Steven K. Scott
The keys are in the "Power Secrets," a set of specific strategies and techniques that enabled Steve Scott to fulfill his impossible dreams, not only in business but in every other area of life. With stories, advice, and plenty of interactive material to help you create your own personal plan, Simple Steps to Impossible Dreams doesn't just motivate you to fulfill your dreams, it gives you the step-by-step directions to do it! (Amazon)
By Elizabeth Gilbert
Best-selling author, Elizabeth Gilbert digs deep into her own generative process to share her wisdom and unique perspective about creativity. With profound empathy and radiant generosity, she offers potent insights into the mysterious nature of inspiration.  She shows us how to tackle what we most love, and how to face down what we most fear. She discusses the attitudes, approaches, and habits we need in order to live our most creative lives.
Whether we are looking to write a book, make art, find new ways to address challenges in our work, embark on a big dream long deferred, or simply infuse our everyday lives with more mindfulness and passion, Big Magic cracks open a world of wonder and joy. (Amazon)
By Mike Dooley
Infinite Possibilities is a fresh and inspiring look at how each of us can turn within to discover our true purpose, ignite our imagination, and manifest our desires. Inspirational speaker, Mike Dooley explains that our big dreams are not accidental or inconsequential, but rather serve as invitations to understand the truths about ourselves, hinting at the lives we can create. Your dreams are not yours by accident.
You have them for a reason, many reasons, not the least of which is to make them come true. With understanding, you'll find that nothing could be easier than the way things have always been. (Amazon)
By Brené Brown
In The Gifts of Imperfection, Brené Brown, a leading expert on shame, authenticity, and belonging, shares ten guideposts on the power of Wholehearted living—a way of engaging with the world from a place of worthiness. Each day we face a barrage of images and messages from society and the media telling us who, what, and how we should be. We are led to believe that if we could only look perfect and lead perfect lives, we'd no longer feel inadequate.
In her ten guideposts, Brown engages our minds, hearts, and spirits as she explores how we can cultivate the courage, compassion, and connection to wake up in the morning and think, "No matter what gets done and how much is left undone, I am enough!" (Amazon)
By Brian Vaszily
What are the 9 most intense experiences–the transformative steps that can improve your life starting now? How do these experiences generate happiness, health, and success in every aspect of your life? Why have people throughout the centuries valued them and why do so few people today realize their power?
With this book by Brian Vaszily, you can become the person you were meant to be and experience the life you've always dreamed of. (Amazon)
By Jason Harvey
This book has helped over 1 million people on their journey to become the best version of themselves. Get the inspiration and guidance needed to take your life and a big dream to the next level. Learn to reinvent yourself, get motivated and wake up every day happy to be alive. With 365 actionable suggestions, you'll be inspired to live your dreams and achieve your goals. This motivational self-help book will help you unlock your full potential.
If you are a dreamer who wants to take charge of your life, feel better, and have a sense of purpose. Achieve Anything In Just One Year will help you do just that. (Amazon)
By Barbara Sher
Whether you're looking to make improvements in your job or personal life, Barbara Sher will teach you how to determine what your goals are, and how to successfully reach them–even if right now the only thing you know is that you're vaguely-to-very unhappy and haven't the foggiest idea what to do with yourself.
"A life without direction is a life without passion," says motivational specialist, therapist, and career counselor Barbara Sher. Recapture long lost goals, overcome the blocks that inhibit your success, decide what you want to be, and live your dreams. (Amazon)
By Barbara Sher
No matter how long it's been since you've dreamed it–no matter how "unrealistic" it seems. Your seemingly impossible dream may not be impossible anymore. If you've been waiting for a job that rewards you with more than a paycheck–or for the perfect moment to take that "long-lost" big dream off hold, it's time to stop waiting and start creating a life you can truly love! (Amazon)
By Martha Beck
The book is a lengthy exercise intended to evaluate your current lifestyle pleasures and pains, while Martha Beck teaches the process of listening to the body for directional cues, how to extract "soul shrapnel" (healing all those nasty, self-defeating emotional wounds), and exploring an intriguing "Map of Change" to achieve an authentic life.
Finding Your Own North Star offers achievable steps to make your dreams come true. (Amazon)
By S.J. Scott
We all know it's not easy to add multiple new habits to your day. But what you might not realize is it's fairly easy to build a single new routine. The essence of habit stacking is to take a series of small changes and create a ritual that you follow on a daily basis. Habit stacking works because you eliminate the stress of trying to change too many things at once.
Your goal is to simply focus on a single routine that only takes about 15 to 30 minutes to complete. Within this routine is a series of actions (or small changes). All you have to do is to create a checklist and follow it every single day. (Amazon)
By Scott Allan
A focused goal can take a mundane existence and give it purpose, or materialize a dream into reality in just a matter of months. When you create a portfolio of clearly defined goals, this becomes your concrete plan of action for the future. Remove your self-doubt while increasing the self-confidence you never knew you had. Toss out your habit of passive activity and replace it with a plan of action.
It is time to take action and make a decision. Learn to do what you love and Drive Your Destiny today! (Amazon)
By Brian Tracy
This book shows you how to change the way you think and open new doors to unlimited possibilities. Based on thirty years of experience sharing this philosophy with more than two million people, Change Your Thinking, Change Your Life focuses on the importance of setting goals, expanding your thinking, and imagining your own unlimited potential.
It presents twelve powerful principles that will help anyone get on the road to a better, more fulfilling life. These principles will show you how to dream big dreams, take charge of your life, become wealthy, and achieve every goal you can set for yourself. (Amazon)
By Barbara Sher
New York Times bestselling author, Barbara Sher has transformed the lives of millions with her phenomenally successful books, workshops, and television appearances. Combining step-by-step exercise with motivational techniques, she reminds you of the dreams you abandoned along the path to adulthood, providing all the tools you need to weave those aspirations into a richly textured, rewarding new life.
According to Sher, it's never too late to start over. In fact, life's "second half" is the perfect time to do so, when dreams for the future and experiences of the past finally come together. (Amazon)
By Robert Maurer
Rooted in the two thousand-year-old wisdom of the Tao Te Ching–"The journey of a thousand miles begins with a single step"–Kaizen is the art of making great and lasting change through small, steady increments. Kaizen is the tortoise versus the hare. Kaizen is the eleven Fortune 500 companies that significantly outperformed the market through moderate, step-by-step actions.
Kaizen is losing weight not by a crash diet (which more often than not crashes) but by eating one bite less at each meal–then, a month later, eating two bites less. Kaizen is starting a life-changing exercise program by standing–just standing–on a treadmill for one minute a day. (Amazon)
By Charles Duhigg
In The Power of Habit, award-winning business reporter Charles Duhigg takes us to the thrilling edge of scientific discoveries that explain why habits exist and how they can be changed. Distilling vast amounts of information into engrossing narratives that take us from the boardrooms of Procter & Gamble to the sidelines of the NFL to the front lines of the civil rights movement, Duhigg presents a whole new understanding of human nature and its potential.
At its core, The Power of Habit contains an exhilarating argument: The key to exercising regularly, losing weight, being more productive, and achieving success is understanding how habits work.  (Amazon)
By Jen Sincero
In this refreshingly entertaining how-to guide, bestselling author and world-traveling success coach, Jen Sincero, serves up 27 bite-sized chapters full of hilariously inspiring stories, sage advice, easy exercises, and the occasional swear word, helping you to:
Identify and change the self-sabotaging beliefs and behaviors that stop you from getting what you want. Create a life you totally love. And create it now. (Amazon)
By Romi Neustadt
Romi Neustadt is passionate about helping others build lucrative direct sales and network marketing businesses that help create lives with more freedom and flexibility, greater purpose and a lot more fun. In this book, she offers you the same direct, no-BS coaching she's given to tens of thousands to help you acquire the skills to build this sucker and teach your team to do the same.
And, equally important, she'll work on your mindset so you stop over complicating it all and stop letting the negative voices in your head win. (Amazon)
By Rachel Hollis
Rachel Hollis has seen it too often: women being afraid of their own goals. They're afraid of embarrassment, of falling short of perfection, of not being enough. But the biggest fear of all is of being judged for having ambition at all. Having been taught to define themselves in light of other people—whether as wife, mother, daughter, friend, or team member—many women have forgotten who they are and what they were meant to be.
With a call to women everywhere to stop talking themselves out of their dreams, Hollis identifies the excuses to let go of, the behaviors to adopt, and the skills to acquire on the path to growth, confidence, and the biggest possible version of their lives. (Amazon)
By Henri Junttila
What if you could say bye bye to confusion? What if you had a way to uncover what you were truly meant to do? In Find Your Passion: 25 Questions You Must Ask Yourself you'll discover a powerful set of questions that will help you do exactly that. Henri Junttila has been helping people find and follow their passion for over a decade, and some of the things he's discovered are weird, surprising, and fascinating all at the same time.
In this book, Junttila shares a simple process that will help you gain more clarity, and access the answers that were always waiting within you.(Amazon)
By Steve Olsher
In What Is Your WHAT? author Steve Olsher reveals his proven process that has helped thousands answerYES to these life-changing questions and cultivates a life of purpose, conviction, and contribution by identifying and creating a plan of action for bringing the 1 thing they were born to do to fruition. It is a timely, step-by-step guide that will guide you toward making both a fortune and a difference sharing your unique gift with the world.
Steve's singular approach to realizing permanent, positive change blends proprietary methods with ancient wisdom and revolutionary lessons from modern thought leaders. Leverage this proven system to discover your WHAT and realize ultimate achievement in business and life. (Amazon)
By Allen Klein
This books small size makes it ideal to carry in a purse or a bag, or to keep by the computer for those moments of need. If you choose to use these uplifting and inspiring quotes, they all have the potential to be life-changing. Author and poet Joseph Rudyard Kipling once said that words are "the most powerful drug used by mankind" – the words in this book are the prescription readers need to revise their lives.
This book also features a foreword by Jack Canfield, co-creator of the best-selling Chicken Soup for the Soul series.(Amazon)

By Arlene Harder
Dedicated to helping readers move towards their goals, this motivational guide shows how to ask direct questions to uncover strengths and draw upon past successes. The answers to such questions as: Am I following my dreams of someone else's? Is there someone I need to forgive in order to reach my goal? and What qualities of the human spirit do I need?
Allow for penetration into the inner self to discover calls-to-action and deep-seated desires. Clear and insightful, these questions and exercises pave the path for self-improvement. (Amazon)
By Chris Guillebeau
In The $100 Startup, Chris Guillebeau shows you how to lead of life of adventure, meaning, and purpose – and earn a good living. Chris is on the verge of completing a tour of every country on earth and yet he's never held a "real job" or earned a regular paycheck. Rather, he has a special genius for turning ideas into income, and he uses what he earns both to support his life of adventure and to give back. Among Chris's key principles: if you're good at one thing, you're probably good at something else; never teach a man to fish – sell him the fish instead; and in the battle between planning and action, action wins.
In ancient times, people who were dissatisfied with their lives dreamed of finding magic lamps, buried treasure, or streets paved with gold. This remarkable book will start you on your way. (Amazon)
By Henriette Anne Klauser
A simple and effective guide to turning your dreams into reality by taking matters into your own hands, filled with down-to-earth tips and easy exercises. In Write It Down, Make It Happen, Henriette Anne Klauser, Ph.D., explains how simply writing down your goals in life is the first step toward achieving them. Writing can even help you understand what you want.
In this book, you will read stories about ordinary people who witnessed miracles large and small unfold in their lives after they performed the basic act of putting their dreams on paper. Klauser's down-to-earth tips and easy exercises are sure to get your creative juices flowing. (Amazon)
By Shonda Rhimes
This poignant, intimate, and hilarious memoir explores the creator of Grey's Anatomy and Scandal, Shonda Rhimes' life before her Year of Yes—from her nerdy, book-loving childhood to her devotion to creating television characters who reflected the world she saw around her.
The book chronicles her life after her Year of Yes had begun—when Shonda forced herself out of the house and onto the stage; when she learned to explore, empower, applaud, and love her truest self. Yes! (Amazon)
By Beth Comstock
Imagine It Forward is an inspiring, fresh, candid, and deeply personal book about how to grapple with the challenges to change we face every day. It is a different kind of narrative, a big picture book that combines Comstock's personal story in leading change with vital lessons on overcoming the inevitable roadblocks. One of the most successful women in business, Comstock shares her own transformation story from introverted publicist to GE's first woman Vice Chair, and her hard-won lessons in shifting GE, a 125-year-old American institution, toward a new digital future and a more innovative culture.
"Ideas are rarely the problem," writes Comstock. "What holds all of us back, really—is fear. It's the attachment to the old, to 'What We Know.'" (Amazon)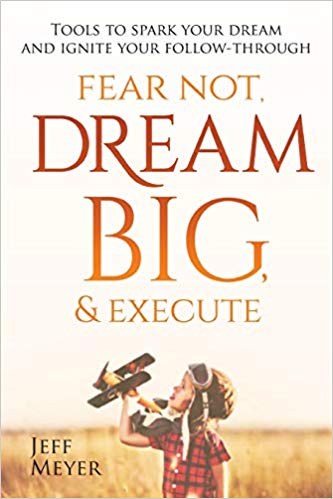 By Jeff Meyer
Most dreams die before they ever begin. You won't get out of your own way to step into a new day. Fear Not Dream BIG & Execute: Tools to Spark Your Dream and Ignite Your Follow-Through by Jeff Meyer will ignite the spark to unleash your dream. It will help you ignite a bold dream. And then, lead boldly.
Packed with life lessons and tools, Jeff Meyer invites you to linger where you will. More like a weekly dose of encouragement than a novel, you can pick and choose the lessons that hit home. (Amazon)
By Marcia Wieder
You were created to create, and your ability to dream is paramount and fundamental when it comes to living a dream-come-true life. A dream will help you design a life that is the highest expression of your purpose by creating dreams in every area that matters to you, both personally and professionally.
This book will help you take real steps toward creating and achieving the dreams that matter to you most. It will help you to uncover, or recover, your purpose so that you can live with purpose? And there s nothing that will bring you greater fulfillment. (Amazon)
By Jennifer Fulwiler
Is pursuing your passions, loving your family and saying goodbye to guilt–simply a pipe-dream or a possibility? Work and family, individuality and motherhood, the creative life and family life—women are told constantly that they can't have it all. One Beautiful Dream is the deeply personal, often humorous tale of what happened when one woman dared to believe that you can have it all—if you're willing to reimagine what having it all looks like. Hilarious, highly relatable, and brutally honest, Jennifer's story will spark clarity and comfort to your own tug-of-war between all that is good and beautiful about family life and the incredible sacrifice it entails.
Parenthood, personal ambitions, family planning, and faith—it's complicated. Let this book be your invitation to the unexpected, yet beautiful dream of saying yes to them all. (Amazon)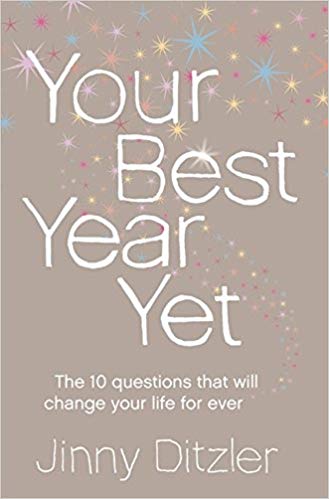 By Jinny Ditzler
Within every successful person is an ordinary person who found the courage, heart, and discipline to act–to face the big challenges and make your big dream come true. The life you want is yours for the taking.
'Your Best Year Yet' is the key to making the next year your best yet. Ditzler asks you challenging questions about your goals, expectations, and accomplishments for the future. By answering the questions she poses, you'll create your personal plan. (Amazon)
By Daniel H. Pink
Drawing on a rich trove of research from psychology, biology, and economics, best-selling author, Daniel Pink reveals how best to live, work, and succeed. How can we use the hidden patterns of the day to build the ideal schedule? Why do certain breaks dramatically improve student test scores? How can we turn a stumbling beginning into a fresh start? Why should we avoid going to the hospital in the afternoon? Why is singing in time with other people as good for you as exercise? And what is the ideal time to quit a job, switch careers, or get married?
In When, Pink distills cutting-edge research and data on timing and synthesizes them into a fascinating, readable narrative packed with irresistible stories and practical takeaways that give readers compelling insights into how we can live richer, more engaged lives. (Amazon)
By Tony Shavers III
Is your Dream really worth It? Author Tony Shavers takes readers on a path of self-exploration to investigate what they're passionate about, how this passion can be built into their character and everyday life, and finally helps them unlock their infinite potential.
It's a compelling book of self-realization through an inspired and motivating voice. It's a work that locates the reader's true identity, reveals it, and then gives them the confidence to take it to where it is needed in their community. (Amazon)
By Shakti Gawain
World-renowned author, teacher, and counselor, Shakti Gawain's groundbreaking work has found enthusiastic followers in every country and language in which it has been published, and Gawain's simple yet powerful techniques are now used successfully in many diverse fields, including health, education, business, sports, and the creative arts.
Whether you read this book for general inspiration and empowerment or to achieve specific dream goals (financial, creative, medical, career, relationship), Creative Visualization remains a profoundly powerful resource from a uniquely warm and wise teacher.(Amazon)
By Barbara Sher
Cindy Fox was a waitress. Now she's a pilot. Peter Johnson was a truck driver. Now he's a dairy farmer. Tina Forbes was a struggling artist. Now she's a successful one. Alan Rizzo was an editor. Now he's a bookstore owner.
You'll learn how to: Discover your strengths and skills — Turn your fears and negative feelings into positive tools — Diagram the path to your goals and map out target dates for meeting it — Chart your progress day by day — Create a support network of contacts and sources — Use a buddy system to keep you on track. (Amazon)
By Adam Braun
The riveting New York Times bestseller about a young man who built more than 250 schools around the world—and the steps anyone can take to lead a successful and significant life. The Promise of a Pencil chronicles Adam Braun's journey to find his calling, as each chapter explains one clear step that every person can take to turn their biggest ambitions into reality.
If you feel restless and ready for the transition, if you are seeking direction and purpose, this critically acclaimed bestseller is for you. Driven by inspiring stories and shareable insights, this is the book that will give you the tools to make your own life a story worth telling. *All proceeds from this book will support Pencils of Promise. (Amazon)
By RHJ
It Works presents a concise, definite plan for bettering your conditions in life. It shows you how to use the Mighty Power within that is anxious and willing to serve you if you know how to use it. It Works shows you how. All scientific, psychological and theological explanations are eliminated. Three hundred pages are boiled down to ten minutes of interesting facts, a definite plan and three short rules of accomplishment.
Test the power of this simple book that defies tradition and experience. Millions have tried the plan it presents and know in truth that it does work. (Amazon)
By Boni Lonnsburry
Do you feel as if you've read every law of attraction book out there and you still can't get your dreams to manifest? That's the way Boni felt too. At the peak of her frustration, with her home in foreclosure and on the brink of bankruptcy, she gave up on the law of attraction. Ironically, that choice freed her to discover how to successfully implement the law of attraction to (consistently) manifest your dreams. Within a few months she had turned her finances around, and within a few years, she was the sole owner of a $5 million company (having invested a mere $50). Her life has become more and more magical ever since—and she owes it all to the seven-step process she outlines in The Map.
This IS a book that will change your life forever. The Map is the winner of eight book awards including the prestigious Nautilus Award and was voted "The Best Law of Attraction Book of 2013" by Law of Attraction Leaders. (Amazon)
By Lynne McTaggart
In The Power of Eight, Lynne McTaggart—whose "work has had an unprecedented impact on the way everyday people think of themselves in the world"—reveals her remarkable findings from ten years of experimenting with small and large groups about how the power of group intention can heal our lives.
When individuals in a group focus their intention together on a single target, a powerful collective dynamic emerges that can heal longstanding conditions, mend fractured relationships, lower violence, and even rekindle life purpose. But the greatest untold truth of all is that group intention has a mirror effect, not only affecting the recipient but also reflecting back on the senders. (Amazon)
By David Schwartz
Dr. David J. Schwartz, long regarded as one of the foremost experts on motivation, will help you sell better, manage better, earn more money, and–most important of all–find greater happiness and peace of mind.
The Magic of Thinking Big gives you useful methods, not empty promises. Dr. Schwartz presents a carefully designed program for getting the most out of your job, your marriage and family life, and your community. He proves that you don't need to be an intellectual or have innate talent to attain great success and satisfaction, but you do need to learn and understand the habit of thinking and behaving in ways that will get you there. (Amazon)
By Tal Gur
Do you want to experience your one life–your whole life–to its fullest measure? In this stirring book, author, blogger and lifestyle entrepreneur, Tal Gur offers his own transformational journey as an inspiring example and practical guide to implementing the art of fully living to its fullest potential. You'll learn how to actualize your potential by forging all aspects of your life through the process built into your life goals.
Once you discover "the art of fully living," there is no going back; it will feel unacceptable to settle for less than your dreams–and what's more, you'll dream even more wildly, aspiring to action with greater clarity of purpose, broader horizons of possibility, and holistic vision across all areas of your life. (Amazon)
By Marcia Morgan
How do you recover lost goals and dreams? How do you move forward if you are in transition or feeling lost or stuck? The answer can be as simple as focusing on everyday objects. Researcher, trainer, and author, Marcia Morgan's, "GO! How to Get Going and Achieve your Goals and Dreams" teaches women and girls in four guided steps, how to select and display special objects that represent their goals.
Through mindfulness, repetitive visualization and tenacious planning, the Goal Objects (GO!) become an empowering compass to keep a woman on the path towards her goals. The Goal Objects become a metaphor of her life and regular reminder of what she wants to achieve. (Amazon)

By Chris Guillebeau
Those who are open-minded, ready to challenge the status-quo, hard-working, and personally responsible can lead lives of rare authenticity through radical goal-setting, Chris Guillebeau counsels, rewriting motivational standards in edgier prose: "The pathway to world domination, or whatever it is you want to do, begins with clearly understanding what you want to get out of life."
Peppered throughout with stories from his own life, Guillebeau's intriguing guide will motivate readers to listen to their impulses and realize their goals. (Amazon)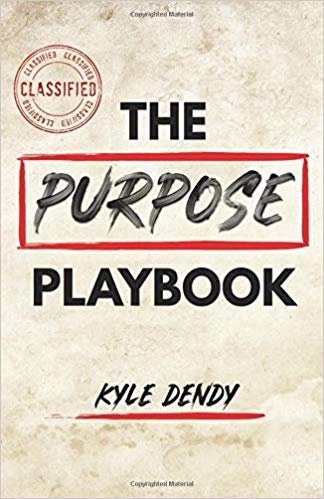 By Kyle Dendy
The Purpose Playbook is not about seven steps to the good life that many gurus and self-help books seek to lead you to. This book is the missing step-by-step guide to finding and following your own unique purpose so you can do what you were created to do, live the life you were created to live, and manifest what was placed inside of you. Whoever you are, no matter your age, race, background, or economic status, you have a purpose, and someone whose life depends on it is waiting on you to find it, follow it, and bring it into the world. If you are ready to do so, The Purpose Playbook is for you.
Kyle Dendy is a voice of hope in his generation and is leading a "purpose movement" to bring clarity to the minds of millions around the world who are asking the question, "What is my purpose?"(Amazon)
By Angela Duckworth
In this instant New York Times bestseller, pioneering psychologist Angela Duckworth shows anyone striving to succeed—be it parents, students, educators, athletes, or business people—that the secret to outstanding achievement is not talent but a special blend of passion and persistence she calls "grit."
Drawing on her own powerful story as the daughter of a scientist who frequently noted her lack of "genius," Duckworth, now a celebrated researcher and professor, describes her early eye-opening stints in teaching, business consulting, and neuroscience, which led to the hypothesis that what really drives success is not "genius" but a unique combination of passion and long-term perseverance. (Amazon)
By Gary Kepler
You want less. You want fewer distractions and less on your plate. The daily barrage of e-mails, texts, tweets, messages, and meetings distract you and stress you out. The simultaneous demands of work and family are taking a toll. And what's the cost? Second-rate work, missed deadlines, smaller paychecks, fewer promotions–and lots of stress. And you want more. You want more productivity from your work. More income for a better lifestyle. You want more satisfaction from life, and more time for yourself, your family, and your friends.
In The ONE Thing, you'll learn to cut through the clutter, achieve better results in less time, build momentum toward your goal, dial down the stress, overcome that overwhelmed feeling, revive your energy, stay on track, and master what matters to you. (Amazon)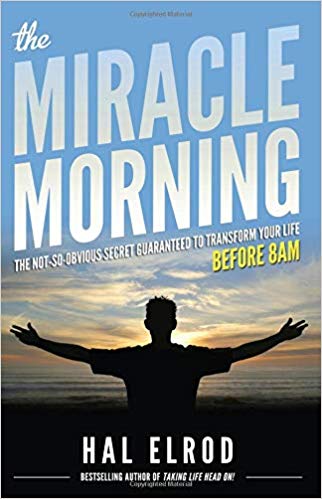 By Hal Elrod
What if you could wake up tomorrow and any—or EVERY—area of your life was beginning to transform? What would you change? The Miracle Morning is already transforming the lives of tens of thousands of people around the world by showing them how to wake up each day with more ENERGY, MOTIVATION, and FOCUS to take your life to the next level. It's been right here in front of us all along, but this book has finally brought it to life.
What's been widely regarded as "one of the most life-changing books ever written" may be the simplest approach to achieving everything you've ever wanted, and faster than you ever thought possible. (Amazon)
By Gay Hendricks
You never know when it is going to happen — when you will experience a moment that dramatically transforms your life. When you look back, often years later, you may see how a brief conversation or an insight you read in a book changed the entire course of your life. Gay Hendricks had an extraordinary, life-altering experience during a conversation at a party. The gift he received in that meeting became his touchstone for creating the life of his dreams. Now, in this wonderful gem of a book, he passes on to all of us the pivotal insight he gained in that magic moment.
Could reading this book be one of those life-changing moments for you? (Amazon)
By Marshall Goldsmith
America's most sought-after executive coach shows how to climb the last few rungs of the ladder. As executive coach Marshall Goldsmith shows in this book, there are small "transactional flaws" performed by one person against another (as simple as not saying thank you enough), which lead to negative perceptions that can hold people back.
Using Goldsmith's straightforward, jargon-free advice, it's amazingly easy behavior to change. (Amazon)
By Marcus Buckingham
Unfortunately, most of us have little sense of our talents and strengths, much less the ability to build our lives around them. Instead, guided by our parents, by our teachers, by our managers, and by psychology's fascination with pathology, we become experts in our weaknesses and spend our lives trying to repair these flaws, while our strengths lie dormant and neglected.
Now a revolutionary program to help readers identify their talents, build them into strengths, and enjoy consistent, near-perfect performance. At the heart of the book is the Internet-based StrengthsFinder® Profile, the product of a 25-year, multimillion-dollar effort to identify the most prevalent human strengths. (Amazon)
By Marcus Buckingham
Read Find Your Strongest Life and discover: How to make the most of the role you were born to play, How to get others to understand who you really are, The successful strategies of other women like you.
From his decades of research at the Gallup Organization to years of walking business executives through the "strengths revolution," Marcus Buckingham has gained an international reputation for practical, realistic, and life-changing advice. Find Your Strongest Life helps women apply this expertise to their own lives. (Amazon)
By Dan Miller
Dan Miller has seen it coming for years. 48 Days to the Work You Love, is not so much about finding a new job as it is learning about who we are really called to be in relation to our vocation-whatever shape that career may take in these changing times. According to the author, failing to make that fundamental discovery of calling is why so many people find themselves in jobs they hate. But now, thousands upon thousands are finding the work they love, thanks to practical advice from this leading career counselor.
Conversational and creative, Miller helps the reader understand one's God-given skills and abilities, personality traits, values, dreams, and passions. Doing so helps us recognize clear patterns that will point toward successful decisions along the career path. (Amazon)

By Jon Acuff
Have you ever felt caught between the tension of a day job and a dream job? That gap between what you have to do and what you'd love to do? I have. All too often, we hear that dreaming big means you quit your day job, sell everything you own, and move to Guam. But what if there were a different way? What if you could blow up your dream without blowing up your life? What if you could go for broke without going broke?
From figuring out what your dream is to quitting in a way that exponentially increases your chance of success, Quitter is full of inspiring stories and actionable advice. It's time to close the gap between your day job and your dream job. (Amazon)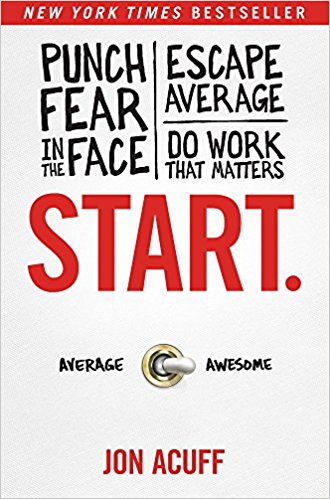 By Jon Acuff
Wall Street Journal best-selling author Jon Acuff reveals the steps to getting unstuck and back onto the path of being awesome. There are only two paths in life: average and awesome. The average path is easy because all you have to do is nothing. The awesome path is more challenging because things like fear only bother you when you do work that matters. The good news is Start gives readers practical, honest, actionable insights to be more awesome, more often.
It's time to punch fear in the face, escape average, and do work that matters. (Amazon)
By Allison Task
Personal (R)evolution is your very own life coach in your pocket. Best-selling author and coach Allison Task will help you take control of your life and move from where you are now to where you want to be Inside this refreshing how-to book filled with humor, inspiration, real-world client examples and tools. Task's book will help you to create a clear vision for what you want out of life, so you know where you're going and why you're going there; remove the frustrating blocks that are holding you back from achieving your goals and replace them with positivity, possibility, and momentum; develop a detailed weekly action plan that will drive you to where you want to be; build and nurture the network that will help you create your future.
This book is your step-by-step guidebook to clarify the vision you have for yourself, believe that it's possible, and pursue it. If you're ready to go after a better life, you are ready for Personal (R)evolution. (Amazon)
By Laura Berman Fortgang
A clear and utterly practical 90-day program for discovering a new direction for your life. Pioneering life coach, Laura Berman Fortgang shares the process that she has used so successfully to help hundreds of clients make major changes in their lives. Whether it's moving on from a dead end job, discovering an entirely new creative outlet, or answering the age-old question "What am I meant to do with my life?" this book provides a clear and infinitely practical 90-day program that can help you make major changes in your life.
For anyone who feels drawn toward a life-changing move but is not sure exactly what to do or how to move forward, Now What? provides a concrete process for finding and pursuing a new path in life. (Amazon)
By Kelly Swanson
There's a part of the fairy tale they never tell you about, the next chapter, where the honeymoon has ended, real life has set in, and you've got a good idea of what forever is going to feel like. Where your dreams of rocking on the front porch into the twilight of your life turn into unpaid bills, dirty laundry, and dreams of killing him in his sleep. Where you go from thinking how cute it is when he drools in his sleep, to "Good grief, if his nose whistles one more time when he eats a sandwich, I'm going to claw my eyes out!"
Come travel with top motivational speaker, Kelly Swanson on this twisted path to happiness with a fresh sense of humor and wacky characters guaranteed to make you laugh, make you feel good, and show you how to stay on the funny side of life while chasing your big dream. (Amazon)
By Stephen Key
For as long as you can remember, you've had a dream. You've longed to see your product idea come to fruition so you never have to work for anyone else again. Stephen Key has been living this dream for 30 years. The developer of such lucrative products as Michael Jordan's WallBall®, the Spinformation® rotating label, and HotPicks® guitar picks, he knows better than anyone how to make a great living as an entrepreneur.
Key develops ideas for new products, licenses them out, collects royalty checks, and doesn't look back. You can do it, too. All you need is One Simple Idea. (Amazon)
By Barbara Corcoran
The inspiring true story of Shark Tank star Barbara Corcoran–and her best advice for anyone starting a business. After failing at twenty-two jobs, Barbara Corcoran borrowed $1,000 from a boyfriend, quit her job as a diner waitress, and started a tiny real estate office in New York City. Using the unconventional lessons she learned from her homemaker mom, she gradually built it into a $6 billion dollar business. Now Barbara's even more famous for the no-nonsense wisdom she offers to entrepreneurs on Shark Tank, ABC's hit reality TV show.
Shark Tales is down-to-earth, frank, and as heartwarming as it is smart. After reading it doesn't be surprised if you find yourself thinking, "If she can do it, so can I." Nothing would make Barbara happier. (Amazon)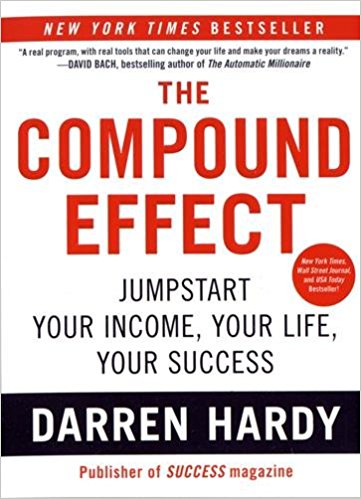 By Darren Hardy
The New York Times and Wall Street Journal bestseller, based on the principle that little, everyday decisions will either take you to the life you desire or to disaster by default. No gimmicks. No Hyperbole. No Magic Bullet. The Compound Effect is a distillation of the fundamental principles that have guided the most phenomenal achievements in business, relationships, and beyond. This easy-to-use, step-by-step operating system allows you to multiply your success, chart your progress, and achieve any desire. If you're serious about living an extraordinary life, use the power of The Compound Effect to create the success you want.
Learn how to win–every time! The No. 1 strategy to achieve any goal and triumph over any competitor, even if they're smarter, more talented or more experienced. (Amazon)
By Gary Vaynerchuk
Do you have a hobby you wish you could indulge in all day? An obsession that keeps you up at night? Now is the perfect time to take that passion and make a living doing what you love. In Crush It! Why NOW Is the Time to Cash In on Your Passion, Gary Vaynerchuk shows you how to use the power of the Internet to turn your real interests into real businesses. Gary spent years building his family business from a local wine shop into a national industry leader. Then one day he turned on a video camera, and by using the secrets revealed here, transformed his entire life and earning potential by building his personal brand.
By the end of this book, you will have learned how to harness the power of the Internet to make your entrepreneurial dreams come true. Step by step, Crush It! is the ultimate driver's manual for modern business. (Amazon)
By Natasha Hazlett
Are you being called to do something BIG, but feel inadequate or unprepared to say yes? It's time to throw back a shot of courage, learn to tackle fear and self-doubt like a BOSS, and transform lives as only YOU can! In Unstoppable Influence, attorney, speaker, and business coach, Natasha Hazlett will take you on an unfiltered, comfort-zone-stretching journey to becoming the Unstoppable Influencer you were created to be!
One decision helped this uninspired, unmotivated entrepreneur on the verge of abandoning her business to finally ditch her limiting, self-sabotaging beliefs and uncover her radiant Truth. Now she's helping thousands of others do the same.  (Amazon)
By Paulo Coelho
Since its publication in 1993, Paulo Coelho's magical novel has enchanted millions of readers around the globe. Now, the following is sure to grow with the release of this stunning edition featuring 35 illustrations from renowned artist Moebius. The Alchemist follows Santiago, a Spanish shepherd boy who leaves his home in search of treasure.
What he discovers about himself and life as he travels over the continents to the alchemist is more rewarding than any object he ever dreamed of.
By Catherine Hughes
Are you struggling to figure out what you want to do next with your life? Do you hate your job, find life boring, or crave something more, but you're just not sure what that "more" is? Then this is the book for you. Find Your Dream will walk you through the steps necessary to finally understand what you want to do with the rest of your life. It's a must read if you have reached the place where you need to change your life and find real happiness.
Hughes has complied what she has learned through helping other dreamers on her popular website 8WomenDream in the hope that she will inspire people to explore changing their lives. (Amazon)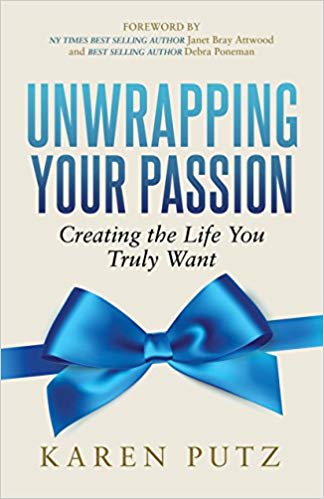 By Karen Putz
To so many, waking up to the same old life is a constant reality. It's time to unwrap the passion within and throw aside "cautionisms," because Unwrapping Your Passion shakes up the status quo of aging and redefines the barometer of living a passionate life.
Karen Putz provides the clues to finding passion and the necessary steps to take to manifest the life many so desire. (Amazon)
—————
Learn how to live your best dream life with these inspirational books from great writers, life coaches, motivational speakers, and entreprenuers. I put together this collection of 64 inspirational books to help you make your big dream a reality. So what are you waiting for? Buy one and get started on your dream journey NOW!
Catherine Hughes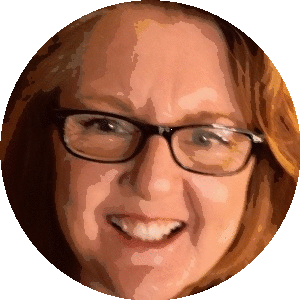 Catherine Hughes is the founder, content director and editor-at-large of 8WomenDream. She is passionate about helping women step out of their own way and strike out into a world waiting for their special talents. She's a published author and a former award-winning mom blogger. Catherine has helped companies both large and small create engaging web content, social media narratives, and unique blogging platforms. She claims to be a redhead, but don't hold that against her.
Note: Articles by Catherine may contain affiliate links and may be compensated if you make a purchase after clicking on an affiliate link.