Last updated on May 18th, 2019 at 09:58 am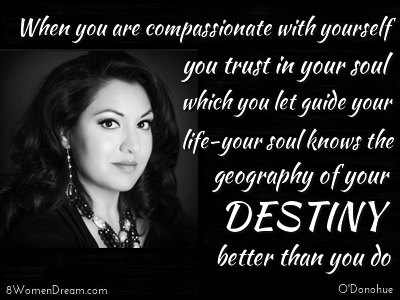 American women's magazine, Allure, conducted a national survey to research how judging yourself and judging others hurts your self-esteem, both in your everyday life and when you hang out on social media channels. Over half of those surveyed believe appearance defines us wholly or significantly. (Source: Allure)
I'm now going to eat my words here. Words I have preached over the years from speeches at women's events to private client pinup photography sessions. Words I based on studies and statistics from the 2002 best-selling book, The Beauty Myth: How Images of Beauty Are Used Against Women, which author Naomi Wolf has admitted to having overstated the statistics.
I've been placing the fashion industry and media as the main reason for women's unhealthy self-esteem and the epidemic of critically judging our bodies and the bodies of others.
A changing awareness of other self-esteem influences has nagged at me for some time now. I believe women are facing monumentally more judgment than we realize—judgment from social media and the more damning–our inner critic from spending too much time connected to technological devices. Allure's survey found that since hanging out on social media, 41% of millennials admit that they feel better about themselves when someone else looks terrible.
No wonder women seem so unhappy with themselves.
It's no doubt that self-esteem is a complicated matter. The fact that it deals with 'self' guarantees it is challenging to change to the positive.
Much of my original unhealthy body image beliefs on was based upon how many times a day women are subjected to beauty-based advertising. The studies I based my women's body image opinions on were developed before the onslaught of 24/7 Internet and social media, thus I believed the number of beauty ads you are exposed would only rise and cause more problems. They have, but I no longer believe that beauty ads deserve the majority of the blame for making women hate their looks and lives.
The problem is this new way we are connecting and the online 'influencers" staging lives that aren't really a reflection of their real everyday lives. The number one way a beauty product gets shared is by word-of-mouth, which now includes social media channels, influencers, and strategically placed ads based on your online habits appearing at the top of your online search results.
Companies are eager to gain more consumers, so they use proven emotional marketing triggers to grab your attention–which are often negative. However, when you need a new doctor, a contractor, or a hairstylist, you typically go to your friends and family for trusted referrals over believing corporate advertising. And when it comes to seeking advice about life changes and problems, again, your friends and family are where you look for feedback–and now in many cases–your support network on Facebook and your other social media connections.
With the reach of social media around the world–feedback and opinions are everywhere you turn. This recent ability to be connected to everyone everywhere means that online interactions have both the power for good and evil. And all too often these days, it seems like evil is the one winning.
And because of this power for good or evil, you now also have a responsibly as a woman to censor your critical judgments of your sisters online more than ever before. The Internet has quickly become a society of advice–both positive and a whole lot of negative–whether solicited or not. Look at the comments on any viral Twitter post, and you will cringe at the hateful remarks directed at strangers, especially to women.
Social media has so permeated our lives that your online streams are filled with opinions from others on practically everything! It seems everyone has forgotten that you must experience a situation firsthand before you should offer an opinion–and then only provide feedback when asked. It's essential to stop to consider whether a piece of supposed well-meaning advice will do more harm than good to another's self-esteem–especially when offered in such a public way and especially if the recipient is a woman.
What if your judgment (AKA "advice") stops someone from pursuing their big dream?
And what if that person ends up being you?
Here's the thing about judgment: once it's made it's out there in the world. The person giving advice feels compelled to say something and lays it out without thought of how it will be received. If you are on the receiving end, you can defend yourself and your best plans all day long, but your responses likely won't change that person's judgemental mind.
We must be cautious who we interact with as a negative comment from a stranger online can interfere with your ability to separate your inner thoughts from their judgment. The majority of negative thoughts you already tell yourself first originated from someone else with power coming down on you when you were too young to stand up for yourself.
It's no wonder written comments are the hardest feedback to let go.
It can feel so personal–even when it's from a stranger. I think it's because we are often holding a device when we are reading comments, so we feel physically connected to the remarks. This physical connectedness can make you feel like that helpless child being shamed yet again.
Too much negativity has even caused people to retire from using social media channels like Facebook and Twitter. There's only so much negativity a person can take in a day!
Social media platforms like Facebook offer a way for negative judgments to spread like wildfire.
Facebook bombards its' users with other people's opinions. You are subjected to views on everything from religion to diets to parenting styles–and dear God, politics! And for every opinion, there's an equally vehement opponent. Whether you realize it or not, this type of online interaction translates directly to your self-esteem. There have been many articles about the proven research on Facebook lowering user's self-esteem. You see a friend announce a pregnancy, or weight loss, or a new job and you either judge them or judge yourself while your being judged in return. It's a vicious cycle.
Prior research has shown that the use of social media may detract from face-to-face relationships, reduce investment in meaningful activities, increase sedentary behavior by encouraging more screen time, lead to internet addiction, and erode self-esteem through unfavorable social comparison." (Source: Harvard Business Review)
In other words, Facebook and similar social media platforms like Instagram, not only have the potential to harm your self-esteem, but also stop you from working on your big dream idea. And therein lies the real shame.
In a Harvard Business Review study, researchers found that most measures of Facebook use in one year predicted a decrease in mental health in a later year. HBR found consistently that both liking others' content and clicking links significantly predicted a subsequent reduction in self-reported physical health, mental health, and life satisfaction. (Source: Harvard Business Review)
If you want to make your dreams come true and have a good view of the world around you, then you need to spend less time online and more time engaging with people who will support you in what you are trying to accomplish. People type things online they would never say out loud to you if they were sitting across from you at a friend's dinner table. In this age of instantaneous written communication, you need to be cautious about who you listen to and what feedback you are willing to accept.
Self-esteem is a complicated feeling that needs nurturing and loving support.
You have to protect your self-image, care for it, and guard your thoughts with your life because this is your one precious life. Learn how to be more compassionate to yourself.
In Kristin Neff, Ph.D.'s study of self-esteem, she found that
Self-compassion appears to offer the same advantages as high self-esteem, with no discernible downsides. The first thing to know is that self-compassion and self-esteem do tend to go together. If you're self-compassionate, you'll tend to have higher self-esteem than if you're endlessly self-critical. And like high self-esteem—self-compassion is associated with significantly less anxiety and depression, as well as more happiness, optimism, and positive emotions. However, self-compassion offers clear advantages over self-esteem when things go wrong, or when our egos are threatened." (Source: Self-Compassion: The Proven Power of Being Kind to Yourself)
Neff discovered that the best way to counteract self-criticism is to understand it and show compassion for it, and then replace it with a kinder response. Reframe the negative observations made by your inner critic in a kind, friendly, positive way.
For example, let's say your dream is to be a professional artist, and you discover an art show that some of your art pieces would be perfect to showcase. You bring the entrance form up on your computer and all of a sudden that inner critic appears,
This is dumb! You aren't ready. What if people hate your work? What if they say no? What if they think you're an amateur? Well, you are an amateur. Mom was right. I'll never make a living at selling my art!"
And so you pause. You stop yourself from taking a chance on your big dream. But what if in this moment of self-destructing you offered yourself some compassion? What if you talked back to the voice as a dear friend?
Dear, I know you're scared. It's OK. But people have been telling you to showcase your art for years. People constantly tell you how talented you are when you allow them to see your work. Just try it. You don't have to do it again if you hate it, but give this one show a try. If you don't do it for yourself, do it for XYZ. I want to see you, happy!"
Studies have shown that when you reframe the negative voice to something kinder, it results in a significant reduction in depression, self-attacking, feelings of inferiority, and shame. (Source: Barking Up the Wrong Tree).
Start to show yourself more compassion this week and allow yourself to chase your biggest dream. You are worth it.
Ladies, stop judging yourself!
Iman Woods

Iman Woods is an American artist who specializes in pin-up photography. Through a unique and therapeutic process, she's spent over a decade in perfecting, Iman helps women undo the damage from a negative self-image and unrealistic beauty industry expectations. She helps women embrace their own style of beauty and see themselves in a new light. You can find her on her website, ImanWoods[dot]com.
Note: Articles by Iman may contain affiliate links and may be compensated if you make a purchase after clicking on an affiliate link.