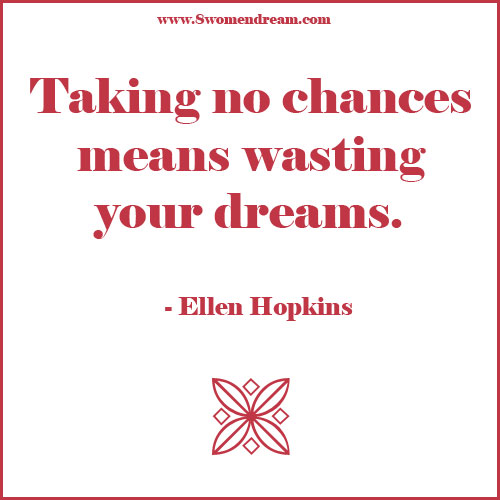 If you asked me one year ago if I would be able to successfully take a big chance in life and go for my dream of being a motivational speaker, I'd probably tell you "NO!" and I'd still be working as a designer full-time.
I was in a bad space at the beginning of last year.  My world was crumbling before me and I almost lost everything.
Then one email from an editor of an online publication based out of Santa Rosa, California reached out to save me from the ordinary life I was leading.
You know that deep inside you possesses a certain je ne sais quoi (An intangible quality that makes something distinctive or attractive) that hidden something buried deep inside your soul, but you are too afraid to let it out because of your fears of failure.
I had that feeling for many years.
One day I was asked the question: What value do you bring into the lives of others?
The question haunted me for weeks. I couldn't answer it — not because I was not competent — not because I wasn't a good designer, but because I never felt passionate about my job.  It was not the thing that poured out from a happy soul.  It was not the thing that I loved doing.
It was not my passion.
My passion was motivating people as a public speaker and being a designer just didn't make me feel fulfilled. I needed to break free and just pursue my dream.
I will never forget the first email that changed my life:
Sue,

If we have an opening for a blogger to spend a year dreaming on 8WD, would you be interested?  Bloggers use 8 Women Dream to launch their projects and get their writing in front of over 100K visitors a month.

Let me know your thoughts — this would be a great dream for you to share.

– Catherine
That was on the 12th February 2012. My life was a confused mess. I was a new mom and things were not going the way I wanted them to be.  I had just lost a dear friend to cancer, I was adapting to motherhood and my daughter's puking, I was confused about life, love and everything else. I was trying to find answers from other people and not looking for answers from within myself.
I replied to the email on the very same day and on the 18th of February, I decided that I needed a new start. I needed to pursue my dream with 8 Women Dream.
I replied with
Hi Catherine

Are you still looking for a blogger for your website?

I could do a skype interview asap

I'm Sumia.Levy on Skype
And Cath replied :
Yes — Sue — sorry been so swamped.  I need my blogger to tell me what she is doing — I should know what is happening this week!  Keep in touch 
The moment was all I needed, the moment Cath said, "Yes"
I say this with tears in my eyes, but giving someone like me a chance has been the best thing 8 Women Dream has ever given me.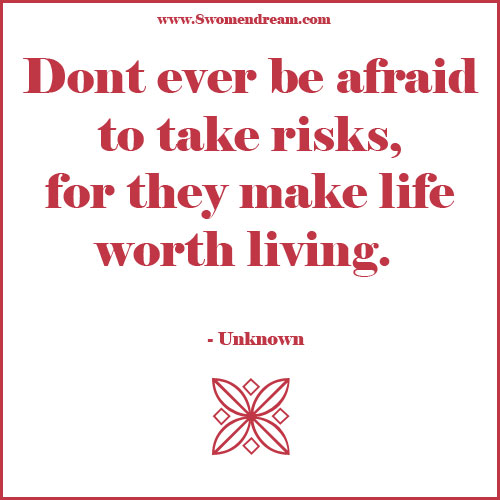 I must admit dreaming has been a challenging journey, but one of the best journeys of my life to date. I have made so many wrong decisions in my life because I trusted too many of the wrong people, but I never gave up hope and I kept following my heart.
Every chance has brought me to the place I am now.
By the end of March 2012 I was a part of the 8 Women Dream team. I can't wait to publish this story in a book someday because I want to share my experiences and share how by taking chances can we know what God and life has to offer us.
It's been just over a year since I received that first email of hope.
And it's almost a year that I have been blogging for 8 Women Dream while keeping up with my blog, "Just Pursue It."  I must say, never ever have I been so inspired to push myself to the limits with hard work and practicing to perfect the craft of being a public speaker. Never ever have I been so in love with a family of women who I have never met. Never ever have I loved people the way I love my 8 Women Dream family.
It's like this amazing journey was meant to be.
Each time I step outside my comfort zone, I become more confident. Two weeks ago I did an amazing talk with some girls in a under-privileged community.  The smiles on their faces were priceless to me. They loved my presentation and how I inspired them.
For my 1st year celebratory post, I want to share my event experience in next week's post. It's going to be special.  So be sure to come back here next Thursday.
I now have another dream: to meet every dreamer that blogs with 8 Women Dream.
I dream of standing on a stage and telling my story of how they have inspired me with their love and support … maybe they will all be sitting in the audience… I cannot wait for that day to arrive.
Taking chances is not a bad thing; you never know where it might lead. Sometimes it's okay to jump off the edge — not knowing if there will be a soft landing, but you just have to keep they faith dreamers. Just keep the faith.

-Sue Levy
It might lead you to meet a family of dreamers, who gives you hope, everyday… such as the one I have found with 8 Women dream
Pursue to take chances in life (wiping away tears) my dear dreamers.  Go out there and make your dreams come true!
Sincerely,
Sue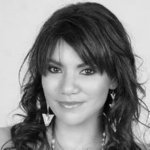 Sue Levy is the founder of the South African Just Pursue It Blog and Inspirational Women Initiative. She's a motivational writer and media designer, who is obsessed with everything inspirational with a hint of geek. She thrives on teaching women how to be brave and take big chances on themselves. You can find Sue on her Twitter page @Sue_Levy.
Note: Articles by Sue may contain affiliate links and may be compensated if you make a purchase after clicking on an affiliate link.