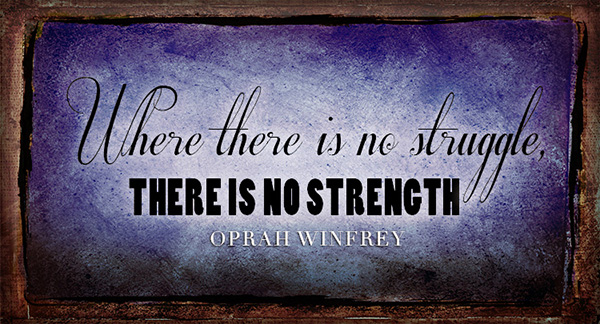 Last week I posted a blog from a year ago about my self-esteem. Because I wasn't ready to talk about what was happening, this blog focused on my self-esteem regarding beauty. You couldn't tell from the blog how hard my life was at the time. But now I'm ready to talk about how much I struggled and subsequently how much I overcame.
It's been startling to reflect on how much change has occurred in a year. For the sake of drawing a comparison, I'd like to talk about how much has changed and how much I've learned about myself because each of these points and feelings directly fed into my self-esteem.
Wherever you are in your dream journey, make note of it so that you can see your growth in a year.
A year ago, I was on bed rest for Lyme disease.
Lyme disease is excruciating. The pain, dizziness, and fatigue made walking down the stairs an event that required 2 hours of lying down to recover. I'd be panting and heaving, trying to catch my breath. While lying down! The meds were (and still are) intense and you definitely get a lot worse before you get better.
It was easy to feel sorry for myself and hopeless, that my dreams weren't even worth thinking about.
Forget picking up my then almost-two-year-old son. How do you explain to a young toddler that you can't play or pick them up when they fall? I definitely had low self-esteem and felt like a mommy failure daily.
I was in an unhappy marriage which also lowered my self-esteem.
It had been unhappy for many years, but I took my vows seriously. Ending it was the single hardest thing I've done.
He was out of work at the time, so even though I wanted to lie in the fetal position 24/7, I still needed to work. Thank God for Nikki Lackovic. We would not have kept our doors open without her.
She saw how much I needed help and came to every shoot to assist so I didn't have to lift more than my body and camera. If she heard me grunting while secretly trying to move props she'd chide me,
"Ask for help! I can hear your old people noises. All you have to do is ask for help."
Angel Garcia also took on much more responsibility than a hair and makeup artist usually has at our studio. She's an angel. Granted, she's a tatted up pierced bad-ass sort of angel.
The emotional support these two ladies, our amazing clients, and my dear friends gave me kept me going when all I wanted to do was collapse.
I'm going to mention as many people as possible because they fed my self-esteem when it was hungriest. During a time when I did not have anything to feed it myself.
Jessica Licata helped me learn to deal with the effects of Lyme disease and treatment on my hair. She made sure my cuts looked great to compensate for the loss and change in texture. Shallow and superficial, these things helped so much.
Amber and Val Murphy helped me get diagnosed. Val and Juliana King lifted me up in the scary early days to let me know I could get past each difficult stage. No matter how sick Juliana was (FAR sicker than I, she's fighting for her life as we speak) she would text and make sure I was ok. Always giving of her time and self.
Jenna Theiler managed a Care Calendar and arranged meals and child care so we'd have breaks to look forward to. Germaine Lopez came to my house and cooked a delicious Latin spread for an impromptu ladies' night. Melanie Piek, Aimee Markwardt, Rachel Raymond, and Theresa Chamberland would stop by and not care that I was in my pajamas and couldn't even get up to hug them.
Linh Sellers and Brittany Wippel planned one day a week to come and run interference with the baby. We had three lovely nannies during that year, Brittany Wippel, Sara Croshal and Jesse Lamb who all took care of the Bub like I would.
The team here at 8 Women Dream has held me accountable to my dreams every week. In the work of trying to find time to blog, they have given me the power to keep my dreams afloat.
Giant thanks to my parents for taking an unbelievable diagnosis and trying to believe.
And I'm grateful for my mama for coming to save me when I got shingles. She always saves me when I need her.
I'm sure I'm forgetting someone… These people saved my life and sanity when I truly didn't feel that I could keep going. They allowed me to focus on myself and rebuilding my body and heart.
It's amazing how others can keep your dream afloat when you're too busy surviving to care. Every time I wanted to give up (and there were many) Nikki or Angel would comment on our mission.
Or a client would send an email about how a photo shoot had changed her life. Or a significant other would tell us that we'd created dramatic change in his honey.
I clung to those messages hoping that one day I'd be the pilot of my own body again.
How does my life compare now?
But with distance from the dysfunction, I started to find a peace I'd given up hope of finding.
Over the weeks I learned that I'd already been taking care of a lot regarding the house, my son, and my job. Emotionally, I had been alone for most of the relationship. I also learned that I could totally do this alone.
The 24/7 parenting that I feared because of my disease was much easier without his interference. Boundaries, discipline, bedtimes, and meals all became less of a struggle.
And very quickly, I got healthier.
It's an amazing testament to how much stress can hold us down. Without him, I healed more in one month than I did in six months WITH him.
The hopeless girl that was on bed rest one year ago is now
Rocking single mommy hood
Raising a kind, intelligent, and hilarious son
Grocery shopping, planning meals and cooking (Gluten, sugar and dairy free BTW)
Keeping a 3,000 sq ft home presentable (I didn't say SPOTLESS. I'm not Wonder Woman.)
Dancing with my son like no one is watching
Working out, walking and running intervals
Keeping up with my wonderful but demanding business
Taking care of myself through diet, medicine, supplements, and rest
Making time for play dates with friends
Dreaming up a storm
My self-esteem is miles ahead of where it was. And my dreams are closer than ever.
I no longer need someone else to tell me I'm pretty. I know I am. I know it's not just external. (But it's still nice to hear.) I know I am a good person, who loves my friends and family with all my heart. When someone criticizes me, I question it and defend myself!
I won't ever take someone else's opinion and make it mine again. The past year's trials have taught me that I have enormous strength and a deep faith that surpasses the rough moments. This takes endless effort and practice before you'll see change.
This doesn't mean that I don't have moments where I'm depressed and sad. I live in a large house that emphasizes the lack of an intact family every second of every day. I get lonely. Being alone with an extremely smart and active toddler can be overwhelming.
All of this is especially difficult with an immune disorder.
So I lean on my family and friends. I call on my 8 Women Dream sisters past and present. I seek out affirmation that I'm doing the right thing and doing it well despite imperfections. And I have bad days. But then I have good days.
Catherine just posted a compelling blog about finding your bliss. That led me to start reading Live Your Bliss by Terry Cole-Whittaker. Terry believes that we find unhappiness when we focus on what we lack versus what we HAVE. Over the past year, I've worked to count my blessings more than what I'm lacking.
My dream to honor myself will be a life long journey, but I hope you can read this and realize YOU have more strength and faith than you know. Just by showing up each day, you can overcome your trials, find a new normal, and live a new "happy".
Time is going to pass whether you're changing or not. Do you want to sit and daydream or do you want to grab your dream by the horns and bring it into reality?
Iman

Iman Woods is an American artist who specializes in pin-up photography. Through a unique and therapeutic process, she's spent over a decade in perfecting, Iman helps women undo the damage from a negative self-image and unrealistic beauty industry expectations. She helps women embrace their own style of beauty and see themselves in a new light. You can find her on her website, ImanWoods[dot]com.
Note: Articles by Iman may contain affiliate links and may be compensated if you make a purchase after clicking on an affiliate link.