Last updated on July 25th, 2023 at 04:36 pm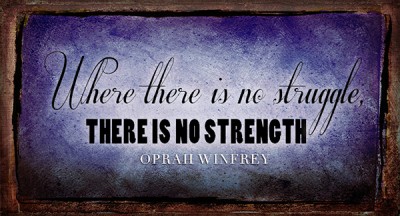 At one point in my life, I spent the better part of a year fighting against my Lyme disease.
Lyme disease is excruciating. The pain, dizziness, and fatigue made walking down the stairs an event that required two hours of lying down to recover. I'd be panting and heaving, trying to catch my breath–while lying down! The meds were intense, and you definitely get much worse before you get better.
It was easy to feel sorry for myself and hopeless that my big dreams weren't worth considering.
I was also in an unhappy marriage which messed with my self-esteem. It had been an unhappy mess for a few years, but I took my marriage vows seriously. Ending it was the single hardest thing I'd ever done. My ex-husband was out of work, so I still needed to work even though I wanted to lie in bed 24/7.
The emotional support from my co-workers, our clients, and dear friends kept me going when I was in a state of collapse. People saved my sanity. They supported me in a way that allowed me to focus on rebuilding my body and my broken heart. Whenever I wanted to give up, someone would remind me of my big dream. Or, a past client might send me a note about how my photographs changed their life. Or a client's significant other would email me about the dramatic change in his beloved after working with me.
I clung to those messages hoping I'd feel strong again one day.
How does my life compare now?
I've discovered peace and contentment. Before the divorce, I took care of a lot on my own–running our home, caring for our son, and my work. I was alone emotionally, so I learned that I could handle life independently with support from co-workers, family, and friends. The 24/7 parenting that I feared because of my disease was much easier without interference. Boundaries, discipline, bedtimes, and meals all became less of a struggle. And very quickly, I got healthier. It's an amazing testament to how much stress can mess with stabilizing an autoimmune disease.
This doesn't mean that I don't have moments where I don't feel great. Working full-time while caring for an active toddler can be overwhelming. I have faith that I'm doing the right thing despite my imperfections. And I have bad days, but I also have really good days.
Here's my advice to help you improve your self-esteem while under emotional and/or physical stress:
• Acknowledge your feelings: Feeling frustrated, sad, or even angry about your situation is natural. Allow yourself to experience these emotions without judgment. Remember that it's okay to have bad days and doesn't diminish your worth as a person or as a wife, mother, daughter, sister, or friend.
• Stay connected: Reach out to friends, family, or who you feel can support you. Isolation can worsen negative feelings, so maintaining social connections, even through virtual means, can provide comfort and understanding.
• Set realistic expectations: Be kind to yourself and recognize that your abilities may be limited during this time. Adjust your expectations accordingly and celebrate small victories, even if they seem insignificant.
• Focus on what you can do: Rather than dwelling on what you can't do, concentrate on the activities you can still participate in, even if they are simple or modified versions of what you enjoyed before.
• Practice self-compassion: Treat yourself with the same kindness and compassion you would offer to a friend going through a tough time. Remember that you are doing the best you can under the circumstances.
• Engage in activities that bring you joy: Whether it's reading, watching movies, listening to music, or pursuing hobbies that you can manage from bed, engaging in activities that bring happiness can help boost your mood and self-esteem.
• Celebrate your strengths: Reflect on your positive qualities and past achievements, regardless of how small they may seem. Reminding yourself of your strengths can help you maintain a sense of self-worth.
• Practice mindfulness and relaxation: Techniques like meditation, deep breathing exercises, or guided imagery can help reduce stress and anxiety, promoting a more positive mindset.
• Seek professional support: Consider talking to a therapist or counselor who can provide guidance and support during this challenging time. They can help you work through emotions and offer coping strategies. BetterHelp.com has affordable online therapy counseling with licensed therapists where you can connect over your computer or phone.
• Educate yourself about autoimmune disease/depression: Understanding your condition better can empower you to make informed decisions about your health and treatment, and it may also alleviate some fears or uncertainties.
Remember, this too shall pass. It's normal to have ups and downs in life while recovering. Be patient with yourself, and know that physical and emotional healing takes time. Focus on self-care and seek support when needed. Surround yourself with people who uplift you, and remember that you are more than your current circumstances.
You deserve to have your big dreams come true, too.

Iman Woods is an American artist who specializes in pin-up photography. Through a unique and therapeutic process, she's spent over a decade in perfecting, Iman helps women undo the damage from a negative self-image and unrealistic beauty industry expectations. She helps women embrace their own style of beauty and see themselves in a new light. You can find her on her website, ImanWoods[dot]com.
Note: Articles by Iman may contain affiliate links and may be compensated if you make a purchase after clicking on an affiliate link.