Last updated on February 26th, 2023 at 02:17 pm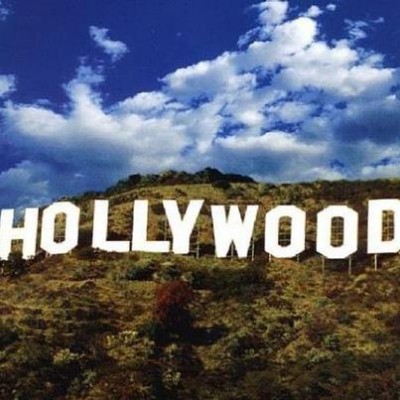 Big dreams and Hollywood are often synonymous at least for those in the film industry.
If you want to be a big star, that's where you go, right?
I never imagined that my book publishing dreams would lead me there, however, since my aspirations are as a writer and dancer, I never really thought I would go into film.
It still isn't my top goal, and yet I have actually had my first offer to possibly be a part of a movie.
Falling in Love with Hollywood
I never thought I was the "SoCal" (Southern California) type, although NoCal (Northern California) had surprised me earlier in my life. I used to think I was a Northeastern girl through and through.
I was used to four seasons. I grew up with winters. I wasn't used to summer all year long.
And I was worried that SoCal would be too fake or "plastic" for me. I am REAL through and through, and not into a culture that bases everything on appearances.
I wasn't prepared then to love Los Angeles, California as much as I did.
Modeling Gigs in Beverly Hills
I am a burlesque dancer, a writer, and a pin-up model, and I had arranged for multiple photo shoots with various "big name" photographers while in LA last week.
And the photo shoots turned out to be such a hoot.
My favorite one took place on Rodeo Drive in Beverly Hills — one of the swankiest shopping districts in the world, most likely. I had gone shopping there a few days into my LA trip just to see if I could find anything I could afford in the shops.
Sure enough, in BCBG Max Azria I found a fitted red skirt and see-through leopard top that actually fit into my trip budget. They turned out to be the outfit for a future photo shoot on the pier in Huntington Beach.
Then it was back to Rodeo Drive to do a photo shoot. And that was when the real fun began.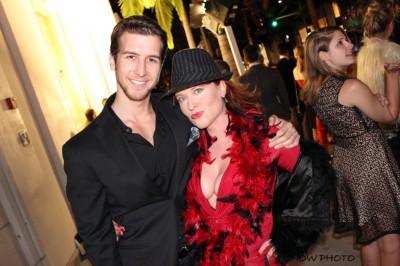 Photo-Bombing a Tom Ford Event
My photographer and I just happened to end up doing a shoot on Rodeo Drive in Beverly Hills the same evening when there was a Tom Ford fashion event, star-studded with A-List celebrities. Like Elton John, Anna Paquin, and Miss J of America's Next Top Model.
Did I mention Elton John?!
Bold as I am, I decided that it would be fun to "photo-bomb" the event.
So, my photographer and I camped out at one end of the "red carpet" (not a real one, but the area where the stars were milling around!). And he took photographs of me, posing as if I were the "real" star of the event.
Miss J from America's Next Top Model quickly decided to get in on the fun. He photo-bombed one of my pictures and then posed for a few shots with me. Next, he headed back to the crowd he was with and proceeded to tell them that FLAME MARILYN (my burlesque name!) was in the house.
When a cute actor named Evan came up to pose for a picture with me, he said, "You're a star, Flame!" Well, I am ballsy anyways, that is for sure.
More Pics by the Dior Window
Our next batch of photos took place by a Dior store window that was in the process of being decorated. The window dressers were rolling out wallpaper with a sky and cloud pattern.
Here I was, a burlesque dancer and pin-up model wearing a fishnet see-through shirt, tuxedo pants, and a black fake fur jacket, and big black shades – at night. I knocked on the window and kept them entertained for a while, while we did the shots.
The new shots are up on my website with more to come.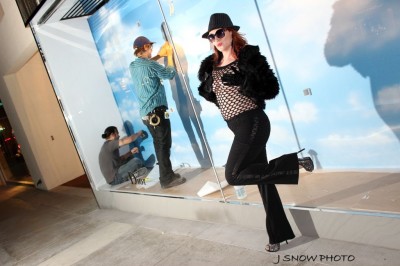 And The Adventures Continue.
There was so much more to my Los Angeles visit than just fun modeling photo shoots — I visited the famous Rainbow Room where Marilyn Monroe had her first "blind" date with Joe DiMaggio.
I found a pair of giant red angel wings made with real feathers, dyed bright red, at Hustler in West Hollywood.
I faked a meeting with Angelina Jolie's agent, got admitted into the building, and pitched a project for Angie that involves Harvard University, my alma mater.
I saw a magic show at the Magic Castle in LA and even got to serve as a magician's assistant.
The trip was overall simply magical… And Hollywood was calling me.
Marilyn was calling me. I could tell.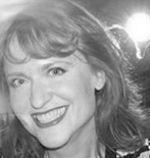 Lisa P. Graham is an inspirational writer, life coach, TED motivational speaker, and globe-trotter whose passion is to help others to find happiness and meaning in their daily lives. A political activist at heart, Lisa would like to empower more women to run for political office as a way to create positive change in the world. You can find her on her website or watch her TEDx speech on YouTube.
Note: Articles by Lisa may contain affiliate links and may be compensated if you make a purchase after clicking on an affiliate link.