Last updated on December 9th, 2014 at 02:34 am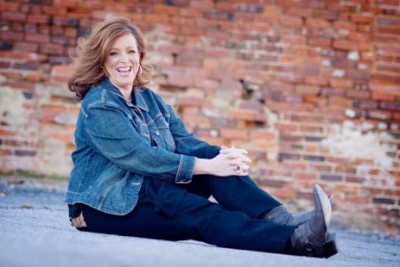 The Danger in Insisting You Are Fine When You're Not
My mother was taught that no matter what is happening around you, or to you, you are fine.
The whole world can be falling apart, but you'll be okay as long as your purse matches your shoes.
Your husband could have just left you for an overly-painted-up hussy with implants who sells cotton candy at the fair, and you were told,
"Sweetie, don't you worry about a thing. Just put on those pearls, wear your best dress, smile real pretty now, and say you're fine. And you just pretend like your husband is sitting right there at the dinner table. Don't forget to use the good china."
My friend's brother shot himself right in front of their mother. And her mother's biggest concern was that the neighbors would see the police car out front.
Another friend of mine (who happens to be white) was getting married, and her mother wouldn't let her girlfriend (who happens to be black) be one of the bridesmaids because it would mess up the pictures to have one black girl in a row of white girls.
My mother had some pretty serious drama going down in her family. They believed that appearances were everything.
You ignored what was going on inside the house and focused on what the neighbors saw. Problems were swept under the rug – or vacuumed up by the housekeeper you couldn't really afford – but kept anyway because all your neighbors had one.
I had to take etiquette classes as a teenager, where we learned which fork was supposed to be used for shrimp, despite the fact that our family couldn't afford shrimp.
Apparently you could:
Have a secret gambling addiction
Have a husband who treats you like a dog
Be featured in this month's issue of Hustler Beaver Hunt
As long as the car in your driveway was as nice as the cars in the other driveways, you were good.
In my mother's life, when problems occurred inside the house, you just acted like it wasn't happening and made another casserole or poured another drink. It's probably why my mother is constantly counting the minutes until cocktail hour. She just turned sixty which, according to my father, is ninety in wine years.
Maybe for my mother it was a cultural thing – a southern thing – or just their family thing.
But I think maybe she's not the only one taught to live a life of denial.  Maybe there are others who are pasting on the smile and saying they are fine while their life falls apart at the seams. Perhaps some of us are scared that if we face a problem, that we won't be able to handle it.
Then, it will consume us.
The Truth is that Facing Your Problem Isn't Half as Dangerous as Ignoring It
When we ignore the problems in our lives, we are setting ourselves up for greater problems.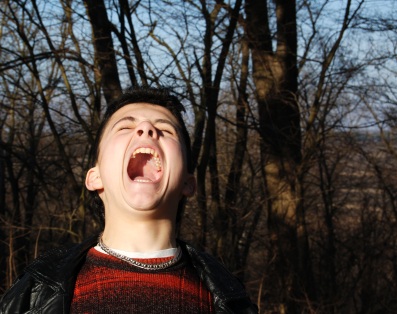 Like most motivational speakers, I encourage people to go after what they want in life and to get away from the life they don't want.
My mother never even considered what she wanted in life. It was never factored into the equation.
She was handed a list and she diligently checked every item off:
Find husband – Check
Have kids – Check
Learn how to hem a pair of pants – Check
Learn how to bake – Check
Learn how to judge other women based on their hair and dress – Check
Somebody dies, take over a casserole – Check
If you put the casserole in the prettiest silver dish on the buffet table, you win – Check
If the bereaved doesn't return it, hate her forever – Check!
Somebody thinks you drink too much? Tell them your drunken slur is just your southern accent – Sssssccccccheck  (That was supposed to be "check" with a slur)
Get pregnant out of wedlock, tell everybody you have hepatitis and get shipped off to a great aunt in Iowa – Check, check, and check.
It's sad, but I'm pretty sure it's too late for my mother – not because she's sixty, but because her habits are so deeply rooted. I'm not sure anything can break through. And until she is willing to change, change won't happen.
Did You Hear That Dreamers? Until You Are Willing to Change – Change Won't Happen
It's not too late for you. It's not too late to:
Get the life you want
Throw away that outdated checklist you were handed and create one of your own
Stop your life and take a good hard look at your problems – I promise they will not consume you
The Secret to True Power Starts with Awareness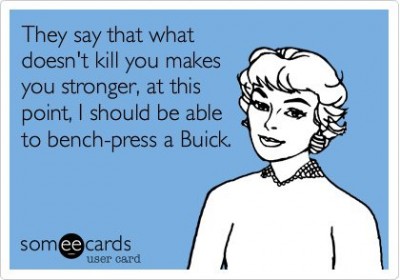 The first step in AA is to admit you have a problem.
Nobody can do that but you.
Until you are willing to accept responsibility for your own life your problem will stay and probably grow.
We rush. We get stuck in the motions.
Things are happening all around us that we are processing, but not really processing.
I help people get unstuck, but there are a lot of people who don't even realize they are stuck.
They may be accepting their less-than-ideal reality as their normal – not even realizing that it doesn't have to be their normal. They may be saying "I don't have a problem. Everything's fine!" They may have been taught that their feelings don't factor into the equation – that their feelings take a back seat to everyone else in their life. They may be thinking that this was the card they were dealt, and it sucks, but it is what it is.
So Today Your Motivational Speaker Asks, How Are You Really Doing?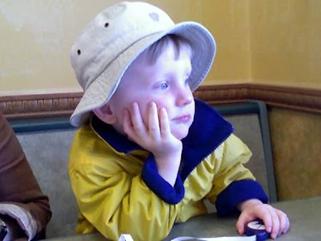 Maybe you really are doing great – and that's , well, great. Then this message isn't for you.
Or maybe you're in denial.
How are you feeling?:
Happy?
Fulfilled?
Frustrated?
Scared?
At peace?
Anxious?
Lonely?
Invisible?
Not good enough?
Trying to program your GPS for the nearest cliff?
Ready to call social services and tell them you have two children you would like to donate?
List how you are feeling. Share it with people you trust.
It's okay to feel these things. It doesn't mean you're weak. It means you're human.
If you're not doing so well, please let me know. If you are brave enough to put it in a comment, then great. We are all here for you. This is a safe place and we'll celebrate together. Yes, I said celebrate.
No… we're not going to celebrate that you are in pain. We are going to celebrate that this is the moment you have chosen to change your normal. That's so important, I think I will say it again in bold print so you don't forget.
Celebrate the Fact That You Have Chosen This Moment to Change Your Normal
Awareness is the first and BIGGEST step. And if you take it, you are already a winner – no matter whether the circumstances stay the same.
I believe in you.  I do care how you are feeling.
With much love, and a heart that means well, I'm Kelly Swanson. I'm your wacky motivational speaker who doesn't claim to have the answers – but thinks she might be asking the right questions.
Kelly Swanson
You. Your story. Make an Impact!
[fbcomments]
Kelly Swanson is an award-winning storyteller, motivational speaker, published author and TV personality who is passionate about helping women harness the power of their stories to connect, influence, and get the results they dream of accomplishing. Laughing the whole way, Kelly teaches women how to master the art of connection through the power of strategic storytelling. You can find her on The Fashion Hero show airing Fall of 2017 on Amazon Prime or on her website MotivationalSpeakerKellySwanson.com.
Note: Articles by Kelly may contain affiliate links and may be compensated if you make a purchase after clicking on an affiliate link.