Last updated on September 26th, 2012 at 06:18 pm
The leaves are just starting to turn, burning with that autumn fire of red and orange and gold, which means that it's fall and time to assess my goals for the last quarter of 2012. Three months is enough time to make some major leaps, and start dreaming big for 2013.
And, I want to make the most of the planetary energy as the much-discussed date of December 21, 2012 approaches. If it's an important time in the world, as many write about and prophesize, I want to be in a great space, open to miracles and doing what I love, when that day comes…
Assessing the Year So Far
It's important as we move forward with our goals to assess where we are, and the progress we have made. I've ticked some goals off of my list for the first three quarters of the year, and and also had a relaxing summer, including beach time on the Jersey shore and a week in beautiful Montana.
Some major milestones that I completed while "dreaming big" in 2012:
Completed my life coaching training and certification as a Martha Beck Certified Life Coach. This includes eight months of training, a written exam, and an oral coaching exam. This is a goal I set for "someday" back in 2008 and finally decided it was "time" in 2011/2012 (I'd been busy living other dreams in the meantime!).
Created and hosted my 100-Day Extraordinary Woman Challenge, in which I sent out inspirational emails every day for 100 days and hosted guest speakers including Meadow DeVor and Kute Blackson on calls that helped women set mini- and larger goals in terms of health, finances, spirituality, career and more.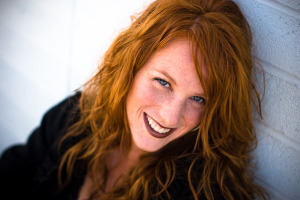 Went Class 3 whitewater rafting, which was a "bucket list" goal that I set a few years back!
Hiked the famous and precipitous NaPali Coast trail in Kauai, Hawaii, which is 11-miles long, as narrow as the width of one sneaker (only about six inches wide!) in some places, with drops of 1,200 plus feet sometimes along the sheer cliffs.
Camped out in the famous and remote, spectacularly beautiful Kilalau Beach, located at the end of the Na Pali Coast Trail.
Visited Glacier National Park in Montana, which is one of the most beautiful places in the United States, in my opinion!
Did some personal healing work with therapists, reiki practioners, and spiritual teachers to help me to be more effective in the world, and more peaceful and joyful.
Started dancing a lot more again – I'm currently taking belly dancing, hip hop and Zumba classes, which makes me happy!
Traveled to London for the first time over New Years and explored this grand historic city!
Spent three weeks in gorgeous Kauai, Hawaii with my sister and brother-in-law and adorable niece and nephew.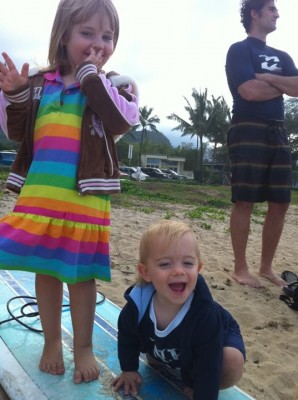 Plus, of course, many fun adventures with family and friends… Just moments that were jewels in the dazzling array of possibilities of life.
WHAT ABOUT QUARTER 4 AND BEYOND THAT? 
Since my dreams including traveling to at least two major destinations and visiting at least one country internationally each year, I achieved those goals! (And am mapping out now what the next travel adventures will be).
Dancing again more feeds my soul. Completing the life coaching certification has been a goal for years! And the 100-Day coaching program was great fun, and connected me with amazing women while I also got to learn and grow from the advice and sharing and energy of the extraordinary guest speakers!
The summer was fairly relaxing, since I traveled to Montana and spent a few weeks on the Jersey shore at my parents' condo. And, I focused on doing some healing work for myself – more meditation, yoga, reiki and work with spiritual teachers just to clear some of the energy that I felt was holding me back from living all my dreams.
Now, it's time to gear up fully again, dreaming big and committing to achieve great things from now until the end of the year – and beyond of course!
Here are some of my top goals for the remainder of 2012:
Complete a rocking Website for my business, and sell my first e-book!
Begin video blogging (vlogging!) regularly.
Finish the next draft of my book: The readers who've been following me for a while know that one of my big dreams is getting my book(s!) published. I am still completing edits on my manuscript, Burning Down the House, which is my Eat, Pray, Love story of my travels around the world and studies with various spiritual teachers. I may spend a week on the Jersey shore, in Florida, or at a local writers' retreat to really focus on this and make it happen!
Line up at least six new coaching clients by the end of the year
Get in the best shape of my life again!
Dance at least 2 times per week :)
Attend a silent yoga and meditation retreat
Do something that scares me every day
Learn something new every day
Give love every day to someone I haven't talk to recently (keeping in touch!)
Dreaming Big for Quarter 4 And Beyond! 
Are you dreaming big? What are your goals for the last quarter of the year? Share them with the other dreamers here! And have fun!
Lisa
/strong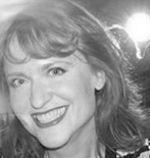 Lisa P. Graham is an inspirational writer, life coach, TED motivational speaker, and globe-trotter whose passion is to help others to find happiness and meaning in their daily lives. A political activist at heart, Lisa would like to empower more women to run for political office as a way to create positive change in the world. You can find her on her website or watch her TEDx speech on YouTube.
Note: Articles by Lisa may contain affiliate links and may be compensated if you make a purchase after clicking on an affiliate link.