Last updated on December 24th, 2012 at 04:05 pm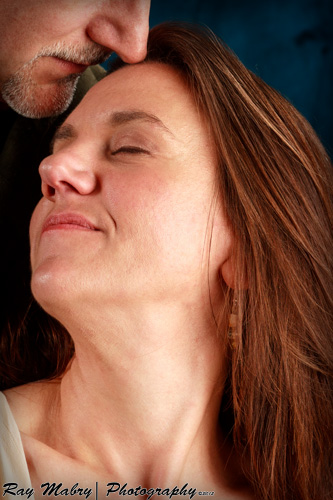 Giveaway from Nivea straight to YOU dear reader. Who doesn't want a chance to win an incredible gift bag of Nivea products!
What is your favorite kiss moment?
With any luck, we can think back on our romantic past and pick out at least one really romantic kiss. I must be pretty lucky as I can name quite a few. My most romantic is easy… the night my husband Ray proposed. The story of how he proposed is very long, very romantic, and I have been asked by friends not to share my proposal story in front of the recently engaged. Apparently it has made a few proposals seem mundane – sorry guys!
The kiss after I said "yes" was perfect, even though I know it wasn't pretty. I had been crying tears of joy for 15 minutes leading up to the super-romantic proposal. The good news is there are only a few photos of that moment. Romantic as it was, swollen red eyes don't do the engagement ring justice.
The photo above is a shot of us taken at a recent photographer gathering at our home (thank you Sherrie for taking this for us!) and it's perfect timing. 13 years ago this week, Ray and I had our first date. Apparently he isn't sick of me yet!
Giveaway – Comment below with your favorite kiss moment!
"Romantic Kiss" Prep Kit includes:
A few of the products in this pack were new to me – the Nivea Honeydew & Pearl Hydrating Shower Gel and the Nivea Lip Care A Kiss of Olive Oil & Lemon. My first impression of the green lip balm threw me for a minute, but the light feel and refreshing citrus are a new favorite. The shower gel was also a nice surprise. With my regular workouts and time in the pool, the mild scent and resulting soft skin were wonderful!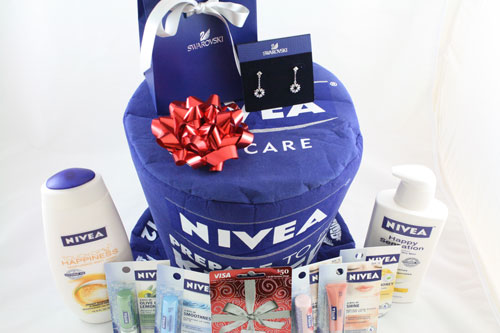 Romance and travel is ahead of one of these couples for this years Nivea New Year's Eve "Kiss of the Year" contest. This year's winners will receive the full VIP treatment in NYC with the NIVEA team and grace the Times Square stage this year with celebrity couple Mario and Courtney Lopez.
"Kiss of the Year" App on Facebook – https://www.facebook.com/NIVEAusa/app_203347306464917
Don't forget… Comment below with your favorite kiss moment!
Can't wait to choose the winner – Heather
Disclaimer:
**Note: If earrings are no longer available, winner will receive another Swarovski product of similar value.
Disclosure of Material Connection: I received these products free from Nivea as part of their promotions from bloggers program. I was not required to write a positive review. The opinions I have expressed are my own. I am disclosing this in accordance with the Federal Trade Commission's 16 CFR, Part 255: "Guides Concerning the Use of Endorsements and Testimonials in Advertising."

Heather Montgomery is a fitness writer, triathlete, and serial entrepreneur who is devoted to sharing what she has learned about becoming a triathlete after age 40. She uses her Metabolic Training Certification to help other women struggling to get fit in mid-life. She lives and trains in Santa Rosa, California, the new home of the Ironman triathlon. You can find her biking the Sonoma County wine trails.
Note: Articles by Heather may contain affiliate links and will be compensated if you make a purchase after clicking on an affiliate link.