Recently I interviewed Sabirul Islam for my blog, Just Pursue It. Sabirul is a motivational speaker, who has spoken at over 650 events worldwide and authored two best-selling books, The World at Your Feet and Young Entrepreneur World.
Sabirul became a junior trader at the age of 16 and his books (he self-published his first book) have sold over 60,000 copies. At age 18 he launched a Teen-Trepreneur board game to educate young people about business, which he has sold to over 550 schools in the UK and 14 countries worldwide.
It can really help you solidify your dream plans to talk with people who are ahead of you on your dream path. They can share both insights and pitfalls to help you understand what it takes to become what you dream and recognize where you still may need to improve.
Sabirul told me that one of the key things to achieving any form of success is understand "self discovery" and to know what it is that makes you special and what it is about you that the world will yearn for. It takes time to understand why you are who you are and what makes you uniquely different.
This uniqueness is your edge to dream success.
That,  and a successful mindset.
Sabirul advises "7 P's to success" in whatever field you wish to conquer. I believe they are the 7 secrets to dream success:
1. Positivity –
Always have a positive mindset no matter the situation.
2. Passion –
Do what you love doing rather than living someone else's dream.
3. Perseverance –
Work hard and put 110% into everything you do.
4. Persistence –
Work hard on a day by day basis. Consistency is important.
5. Purpose –
Live life with meaning and believe that you can make a difference.
6. Patience –
Success takes time.  Never rush and enjoy the ride.
7. People –
Believe in people. Remember that whatever it is that you want to achieve there is always someone out there who will help you achieve it.
Here is Sabirul talking to young people about the secrets to success and living your own dreams –
He is a reminder to all that dreaming big dreams is universal throughout the world.
I am still recovering from my stint in the hospital, but after a year of hard work I found out that I am being published in two well-known South African magazines.
My dream advice to you this week is that you must continue with your dream no matter what your current circumstances look like — no matter what you feel like.
Pick yourself up knowing the good that you are seeking is seeking you.
Rest and start again, dreamers.
– Sue
To read my full interview with Sabirul Islam see: Inspirational Man: Sabirul Islam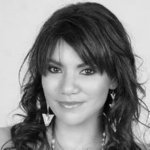 Sue Levy is the founder of the South African Just Pursue It Blog and Inspirational Women Initiative. She's a motivational writer and media designer, who is obsessed with everything inspirational with a hint of geek. She thrives on teaching women how to be brave and take big chances on themselves. You can find Sue on her Twitter page @Sue_Levy.
Note: Articles by Sue may contain affiliate links and may be compensated if you make a purchase after clicking on an affiliate link.