Did you vote for the kiss of the year?
A midnight kiss on New Year's Eve is not just any kiss. It's the most unforgettable kiss of the year. The Nivea's 2012 "Kiss of the Year" contest had thousands of couples enter the contest, but only one couple will have the opportunity to share their first kiss of 2013 in Times Square in front of millions.
The finalists are waiting to hear from you – only three couples have made it! Vote for your favorite couple on Nivea's Facebook page.
Romance and travel is ahead of one of these couples for this years Nivea New Year's Eve "Kiss of the Year" contest. This year's winners will receive the full VIP treatment in NYC with the NIVEA team and grace the Times Square stage this year with celebrity couple Mario and Courtney Lopez.
You can vote once every 24 hours through December 16th – Help one couple have a once in a lifetime New Year's Eve Kiss: Go vote now!
Vote today and give one lucky couple an amazing New Year ~ Heather
Win your own Romantic Kiss Prize Pack!
There are still a few more days to comment on the Giveaway: Nivea New Year's Eve "Kiss of the Year" – head over to that post to read the details and you could win all these wonderful products!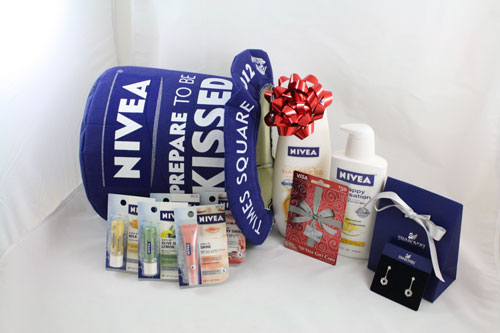 Heather Montgomery is a fitness writer, triathlete, and serial entrepreneur who is devoted to sharing what she has learned about becoming a triathlete after age 40. She uses her Metabolic Training Certification to help other women struggling to get fit in mid-life. She lives and trains in Santa Rosa, California, the new home of the Ironman triathlon. You can find her biking the Sonoma County wine trails.
Note: Articles by Heather may contain affiliate links and will be compensated if you make a purchase after clicking on an affiliate link.