Last updated on November 27th, 2011 at 11:59 pm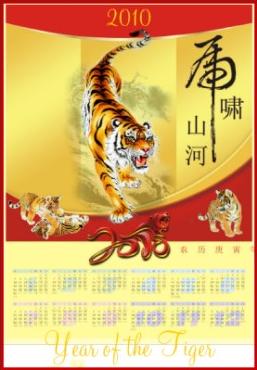 Today is the first day of the Chinese New Year – the year of the Tiger. It is also known as the Lunar New Year, or Spring Festival.
And it gives those of us that are off to a rough start this year, a chance to start the new year again.  It's like rebooting January 1.
My own plans for this year went amiss when I caught whatever nasty bronchitis it was on December 23. I seemed to get well a week and a half ago, only to get sick again. I finally feel better today.
During the week or so that I did feel good, I began walking two and a half miles a day only to have my knees call me a bitch and swell like a puffer fish three times their usual size.  Lovely.  I now feel 6 weeks behind.
It seems like my year is off to a rocky start.
I can give up.
This would be the easy thing to do. I can just quit this dream of having an interesting website chronicling the lives of 8 women as they go about facing their fears around achieving a dream, nestled with the hope that I can also encourage others to do the same. I can shut it down and walk away.
I have thought about it — more than once.
During moments of exhaustion, when hitting the wall, something always reminds me why I am doing all of this. It reminds me not to quit.
A reminder came this week in an email notification announcing TED.
You know, that crazy conference that I am so in love with, which happens only once a year.
The annual TED conference in Long Beach brings together the world's most fascinating thinkers and doers, who are challenged to give the talk of their lives (in 18 minutes). TED stands for Technology, Entertainment, and Design. Every time I want to feel sorry for myself, or forget the human possibilities, I travel out to the TED website and listen to one of the hundreds of TED lectures on innovation, curing poverty, or flying through the sky in nothing but a modified wet suit.
I am rejuvenated enough to think, "Someday I will tell my story there."
The first TED lecture I ever watched was Seth Godin on Standing Out. It was filmed at TED 2003 and released April 2007. The 2nd lecture I watched right after, was Sir Ken Robinson on Schools Kill Creativity.
I was hooked like a Hummingbird to sugar water.
I decided to stop by Seth Godin's blog and see what he has been up to. Clicking through to his site I land right on his February 8th post:
He writes (as if shouting to me from the page), "In the face of significant change and opportunity, people are often one of the three (frightened, clueless or uninformed). If you're going to be of assistance, it helps to know which one."
Thanks Seth.
He goes on to write –
" . . . Uninformed people need information and insight in order to figure out what to do next. They are approaching the problem with optimism and calm, but they need to be taught. Uninformed is not a pejorative term, it's a temporary state.

Clueless people don't know what to do and they don't know that they don't know what to do. They don't know the right questions to ask. Giving them instructions is insufficient. First, they need to be sold on what the platform even looks like.

Frightened people will resist any help you can give them, and they will blame you for the stress the change is causing. Scared people like to shoot the messenger. Duck. . . "
Then he writes ". . . Comfort the frightened, coach the clueless and teach the uninformed."
Seth, in his infinite wisdom, reminded me that change is hard for everyone.  We do need each others help to navigate the tricky, wild waters taking us to a new place. However, if I can help us understand which of the three states anyone of us might be in at any given time in this process, then I can make a difference.  I just need to ask the right questions more often.
And follow them with an answer like Seth's other advice with Sunny Bates on Linchpins, Passion and Fear –
It's Chinese New Year.
We can start new.   I can list my goals again, re-commit to my resolutions.  I can shake off the dust on the marketing plan and set it in motion.  I can ask for firm commitments to our dreams from everyone.  I can follow my daily planner that I completed before Jan 1, which includes time for a daily meditation.
Are you ready to start the new year again?
I know I am.
Gung Hey Fat Choy!
Catherine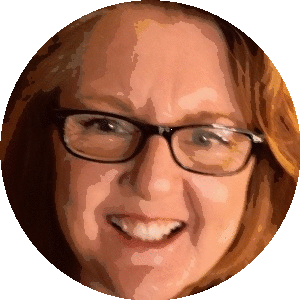 Catherine Hughes is the founder, content director and editor-at-large of 8WomenDream. She is passionate about helping women step out of their own way and strike out into a world waiting for their special talents. She's a published author and a former award-winning mom blogger. Catherine has helped companies both large and small create engaging web content, social media narratives, and unique blogging platforms. She claims to be a redhead, but don't hold that against her.
Note: Articles by Catherine may contain affiliate links and may be compensated if you make a purchase after clicking on an affiliate link.